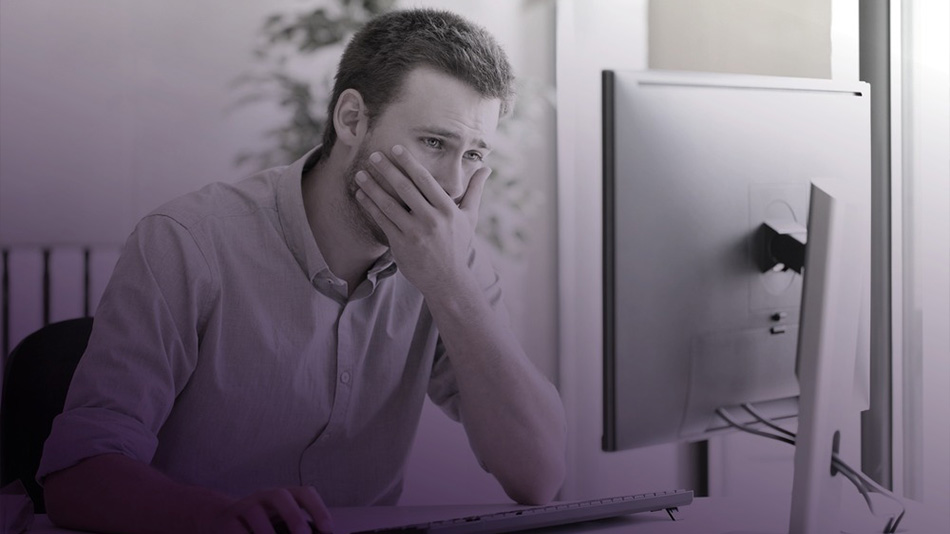 How can I respond to a bad Google Review?
You work damn hard. Waking at the crack of dawn. Often inhaling a quick sandwich at your desk in between back-to-back appointments. Doing your best for every patient. Taking the time to listen to them as your diary slides later and later. Evening descends and you can finally drag yourself out of the office to see your kids who are probably already on their way to bed. As you close the door behind you, you feel your phone buzz and BAM! A bad Google review from a disgruntled patient.
It's only natural to feel gutted when you get a bad Google review. It's even more maddening when that Google review is fake or unjustified.
What's even worse is that a Harvard study revealed that reviews impact revenues! The data from this study showed that businesses with review scores changing by only 1 star got an 18% increase in revenues.
Reviews are serious business and can affect your bottom line. After doing everything you can to deliver superior customer service, knowing how best to handle a negative Google Review is your only defence. This post will give you a plan and script to deal with bad Google Reviews as soon as they happen so that you can make the best of a negative situation. We'll also tell you how to flag fake Google Reviews. You might, by following our advice,  even be able to turn a bad Google review around and have the reviewer change their review for the better.
First, breathe; you can deal with bad Google reviews
Don't panic. Know that many people will not believe a perfect 5-star rating anyway. So, there is a bright side to having a 4.8 or 4.9.
That won't be much of a consolation to you, however, in the face of an unjustified negative review. As far as placement is concerned, review score trumps review volume. So, you want to make sure your customer service is as excellent as possible, even if your volume is low.
So, how do you deal with an unjustified negative review?
We advise you first to evaluate the situation. After that, respond swiftly – we'll show you how. If the review is fake, then we'll show how you can flag it for removal. If the review is not fraudulent, we can show you how to address it using the LATTE method. Lastly, we advise you to stay on top of your reviews to again respond if you need to.
1. Is the bad Google review even real?
Here's an example of a review that a client of ours recently received (forgive us, we've left the spelling and grammar errors intact):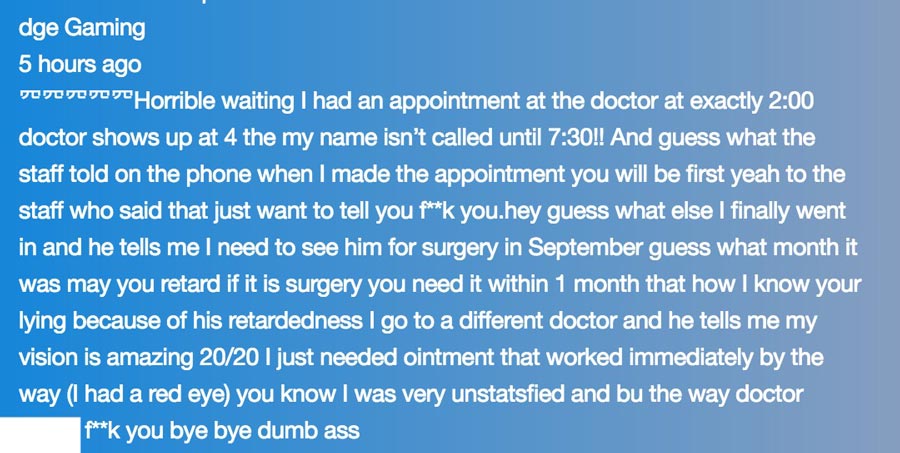 You may, like we did, immediately suspect this review to be fake. Your first clue is the name of the reviewer. It could be a troll just looking to vandalise your reputation for a sense of self-importance. It could even be an unscrupulous competitor who feels they must resort to bad-mouthing your reputation instead of competing against you on their merits.
Your first task is to check your records to see if the person leaving the review is, in fact, a patient.
If they are not, you can reply to the review like this within 12 hours. Feel free to copy this and use it, but you may want to rephrase if you have to respond to more than one review so that it doesn't appear canned):
"Thank you for contacting us. We are sorry you are dissatisfied. Upon receiving your review, we immediately checked our records to identify you so we could investigate the issue. We did not, however, find your name in any of our records. Nevertheless, we are committed to upholding superior standards of customer service. Please contact us at [your office number], and we'd be eager to address the issues contained in your review on the telephone."
Why respond at all, especially if you know the review is fake?
In a public forum, you are not just aiming to calm the reviewer (legitimate or not), you are also showing every person who sees this negative review how you handle customer complaints.
2. How to flag a fake Google review as inappropriate
If you think a Google review is fake, respond to it as above and then "flag as inappropriate" immediately. Always respond to the review, however, fake or not. It may take some time for the review service provider to remove a fraudulent review.
You can also call Google and follow up on your flagged review status by clicking support on the Google My Business Homepage.
Of course, if you are a LiveseySolar client, we'll take care of all of this on your behalf. All you have to do is let us know about the review.
If the above does not work, and you can prove the review is slanderous and false, then you could complete a Google form for a legal removal request. We advise you seek the advice of a legal professional to help you take this step, should it be necessary.
3. How to respond to a bad Google review
To address a genuine bad Google review, we suggest you invoke the well-known Starbucks LATTE method, which is:
Listen to the customer
Apologise for the problem or situation (A also stands for acknowledge)
Take action and solve the problem
Thank the customer
Explain what you did
VERY IMPORTANT: Do NOT acknowledge the reviewer is a past or present patient as you may be in breach of HIPAA, and likely other privacy guidelines.
Let's look at an example. Below is a review of a practice that was a client of ours. We will show you how we'd address this review, assuming it was genuine.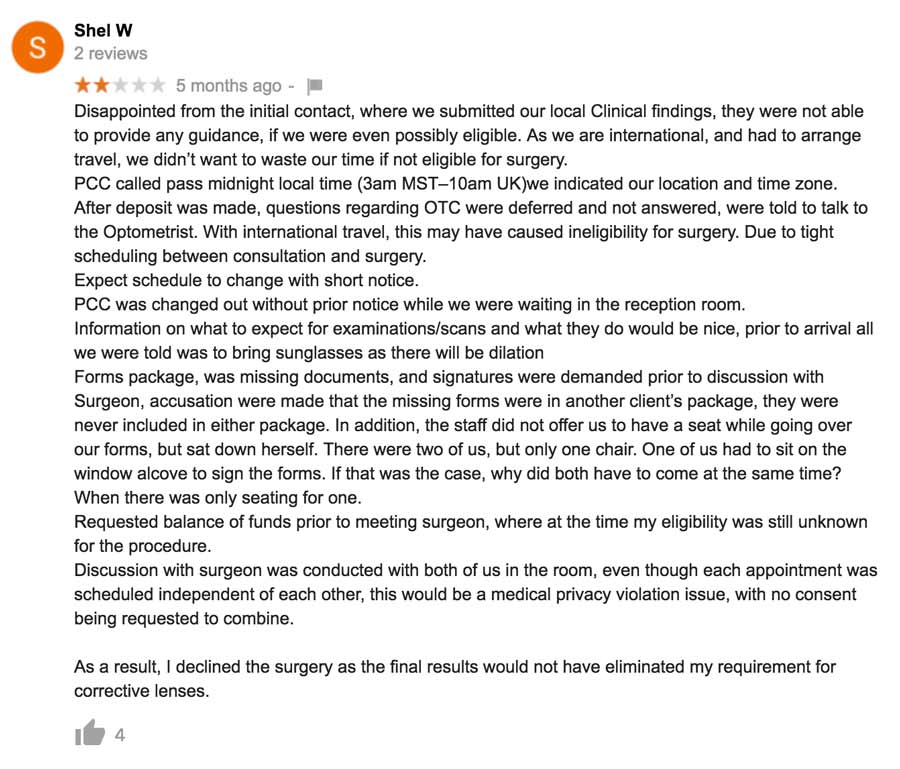 We'd reply to this legitimate but bad Google review like this (note how the response is anonymous, cites policy, and does not disclose any PHI (Protected Health Information):
Thank you for sharing this message. We are sorry to read it. We take great pains to make sure all our patient experiences are amazing. Occasionally, mistakes occur and for this I am sorry. I am looking into how this happened so that it doesn't happen again. Further, I'd like to offer you the courtesy of hearing more details about the issues you cite. Please contact me directly at [our office number], and I will be eager to address the matters contained in your review on the telephone or in person – whichever is most convenient for you. Warm regards, Rod.
Assuming the patient responds and you have an opportunity to resolve the issue, you can respond to the review again:
I'm glad we were able to resolve your issue to your satisfaction. Thank you again for raising the issue and bringing it to our attention with your review. You've helped me to learn where we can improve, and improve we will. Now that we've resolved the issue, would you please consider changing your rating? I'd greatly appreciate it. In any case, I wish you all the best, and please let us know if there's any way we can help you in the future. Warm regards, Rod.
Stay on top of the poor Google review by checking it regularly
If the bad review was fake, did Google remove it? If the Google review was negative but genuine, was there any further dialogue you needed to respond to? Are you sure you've responded to every message appropriately?
While bad reviews are never desirable, you can go a long way towards drowning them out by getting as many good reviews as you can. Good reviews result from a customer-service oriented culture, excellent training, and employee common sense and decency.
If you'd instead prefer to leave responding to negative reviews to someone else, let us know, and we'd be happy to discuss how we can help.
NOTE: The best way to answer that nagging question about practice growth or marketing or patient volume in the back of your mind is to book a free 15-minute compatibility call. Get some options and go away with a clear idea of what's possible.
LiveseySolar
LiveseySolar's mission is to double the size of 150 cataract and refractive surgery practices. Using our proven marketing frameworks and deep market knowledge, our customers can predictably and sustainably grow their practices so that they can enjoy a healthy balance between both worlds – a successful private practice and a happy life.
Meet our Founders
We're passionate about helping leaders of high-quality, growth-minded practice owners double their practice revenue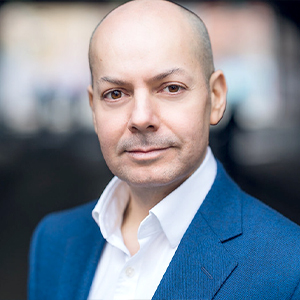 Rod Solar
Founder & Fractional CMO
Rod co-founded LiveseySolar and acts as a Fractional CMO for our customers. He's on a mission to help transform the lives of 10,000 people with vision correction surgery by 2024. To achieve that, he inspires his customers to make confident decisions that will help 50,000 people take the first step towards vision correction.
LiveseySolar completely transformed the way we were approaching this… We've gone from having just the dream of having a practice to having a practice up and running with people making inquiries and booking for procedures… It's extremely pleasing. We feel lucky we connected with LiveseySolar.
— Dr Matthew Russell, MBChB, FRANZCO, specialist ophthalmic surgeon and founder of VSON and OKKO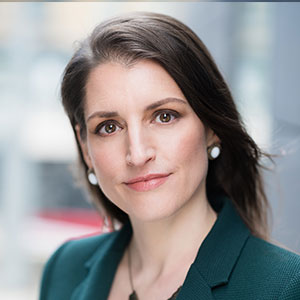 Laura Livesey
Founder & CEO
Laura Livesey is the co-founder & CEO of LiveseySolar. She has developed powerful refractive surgery marketing systems that increase patient volumes and profits for doctors, clinics, and hospitals, since 1997.
Rod and Laura know as much about marketing surgery to patients as I know about performing it. They are an expert in the field of laser eye surgery marketing. They know this industry inside out. I believe that they could help many companies in a variety of areas including marketing materials, sales training and marketing support for doctors.
— Prof. Dan Reinstein, MD MA FRSC DABO, founder of the London Vision Clinic, UK