Emotional connections are essential for customer relationships
Emotions are often avoided in a business setting. Most businesses are built on logic and emotions which are difficult to control and measure are often ignored or treated as an inconvenience, rather than something that can be taken advantage of.
Embrace your emotions
A quick google search for "emotions at work" results in a number of articles describing how we can keep our emotions in check in a work setting to avoid embarrassment.
Negative emotions such as anger, fear, frustration and disappointment can indeed impact on work performance but by ignoring them rather than accepting them and offering strategies for dealing with them, we are at risk of becoming a Brave New World of emotionally disconnected corporate clones.
Embracing our emotions is often seen as an 'American' trend and laughed off – after all, the British are famous for their reserve. The British psyche is known for being stoic and contained but this can also come across as cold and unfriendly. By removing the emotional connection from our business dealings, we are missing out.
A strong emotional connection
Relationships built on logic are expensive – instead of looking at value, customers are simply looking for the lowest price. The stronger the emotional connection, the deeper and longer-lasting the customer relationship. Put simply, if you can convince people to like you, half the battle is already won.
Research from the Keller Center found that only 26% of real estate agents and clients operated on the same 'emotional wavelength' and 46% had a weak emotional connection.
In this case, being on the same wavelength is classed as having an emotional intelligence score that is very close in value.
Studies show that emotional intelligence has an impact on sales people's results – those with higher emotional intelligence have a higher success rate and more loyal customers.
Emotional intelligence is the ability to read emotions in others and control them in ourselves. A high level of emotional intelligence provides us with the ability to demonstrate empathy, pick up on unspoken issues, and control our impulses.
Emotional Intelligence
Major companies are now investing in emotional training to improve their results. Coca Cola found that the staff who had received training in emotional intelligence had 30% more success than those who did not receive training at meeting their targets. American Express delivered emotional intelligence training to a pilot group of sales people, who managed to increase their sales performance significantly. The pilot was so successful that all new sales recruits now attend the training, as standard.
So how do we avoid the reluctance to involve emotions at work and the problems relating to weak emotional connections with prospects? We install a process that allows us to form real, authentic, emotionally based connections with customers:
Through a series of questions, something that we call an "Opening" at LiveseySolar, we engage in an honest and emotionally engaging series of questions that connect to the heart of a potential customer.
This level of caring is unusual and helps you to stand out from the competition.
Potential customers immediately "feel" the USP of your company in that you make them "feel different". They might not be able to put their finger on it, but they will remember the clearly unique feeling that conversations with your organisation generate.
This demonstrates that you are not after a simple exchange of goods for money, but that part of what you offer is a real emotional exchange. This emotional exchange is worth investing in, paying more for, and avoiding the high street chain or the big player down the street who is simply transacting with customers.
While it's not natural, after some roleplay, it is useful for both your sales team and your potential clients or patients to spend the time to fully understand the reasoning in the prospect's head and the emotions that are involved in this particular purchase decision (and surprisingly every purchase decision involves different emotions, so it's never safe to rest on the laurels of a previous conversation).
We often tell our medical clients a version of this quote by doctor and Nobel Prize recipient, Dr Bernard Lown: "Medicine is the art of engagement with the human condition rather than with the disease." The human condition is very much emotionally based, and connecting in this way with your prospects leads to happier, deeper and more customer relationships.
Meet our Founders
We're passionate about helping leaders of high-quality, growth-minded practice owners double their practice revenue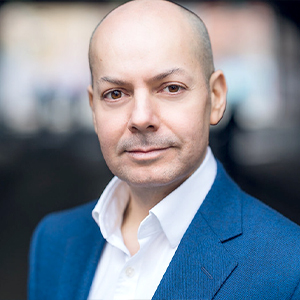 Rod Solar
Founder & Fractional CMO
Rod co-founded LiveseySolar and acts as a Fractional CMO for our customers. He's on a mission to help transform the lives of 10,000 people with vision correction surgery by 2024. To achieve that, he inspires his customers to make confident decisions that will help 50,000 people take the first step towards vision correction.
LiveseySolar completely transformed the way we were approaching this… We've gone from having just the dream of having a practice to having a practice up and running with people making inquiries and booking for procedures… It's extremely pleasing. We feel lucky we connected with LiveseySolar.
— Dr Matthew Russell, MBChB, FRANZCO, specialist ophthalmic surgeon and founder of VSON and OKKO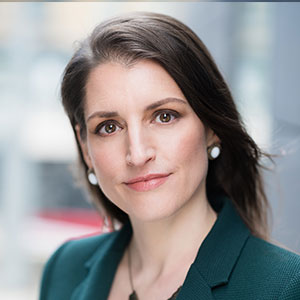 Laura Livesey
Founder & CEO
Laura Livesey is the co-founder & CEO of LiveseySolar. She has developed powerful refractive surgery marketing systems that increase patient volumes and profits for doctors, clinics, and hospitals, since 1997.
Rod and Laura know as much about marketing surgery to patients as I know about performing it. They are an expert in the field of laser eye surgery marketing. They know this industry inside out. I believe that they could help many companies in a variety of areas including marketing materials, sales training and marketing support for doctors.
— Prof. Dan Reinstein, MD MA FRSC DABO, founder of the London Vision Clinic, UK