Four steps to get more from your patient reviews and testimonials
If you're like most refractive surgeons, you put a lot of thought into your patient testimonials. So naturally, you want to ensure that they reflect your skills and practice. In this blog post, I'll share four steps to get more mileage from your patient feedback.
Step 1 – Source your testimonials and reviews
Patient testimonials can be valuable assets for refractive surgeons. When patients are happy with their care, they're often willing to share their positive experiences with friends and family. Patient referrals are one of the most effective forms of marketing. You can also use patient testimonials in other marketing materials such as website content, brochures, and social media posts.
Make it a default policy to ask every patient to provide a testimonial or review. A patient CRM makes this easy. We suggest sending every patient an automated SMS text message with a link to your Google Review page (see below for guidelines regarding filtering and consent).
Send patients a follow-up survey after their treatment and include a question about their experience. You can also promote the survey on your website and social media channels.
Read every online review and take the opportunity to thank patients who leave positive feedback. You can also use negative reviews as an opportunity to learn and improve your patient care.
Watch social media for comments left by patients extolling the virtue of your service and their results.
Watch your Google and Facebook reviews to see what testimonials people leave on there.
File a copy of every thank you letter and card in a file that you can retrieve for later use.
Leave a book in your office reception for people to write testimonials in it.
Getting testimonials can be a challenge for many refractive surgeons. However, it isn't difficult because patients are reluctant to share stories. It's a challenge because surgeons (and their teams) are often unwilling to ask. We're fortunate to work in a niche where patients are typically delighted. In our experience, negative reviews are exceptional. The more you automate this task, the more excellent testimonials you'll receive.
Essential caveats when soliciting and responding to patient reviews online (note that this is not legal advice).
When soliciting reviews
Always check with the rules in your country to determine how you can use patient testimonials in your practice development. Read the regulations carefully. For example, in Australia, health practitioners can use patient testimonials, but not if they include protected health information like symptoms or treatments.
Always get written consent from your patients to communicate with them by phone, email and SMS at your earliest opportunity (i.e. registration). That makes it much easier to get reviews after treatment. Furthermore, always seek consent to use their testimonials in your marketing before their treatment. Leaving positive comments on your social media properties is not "consent".
Under no circumstances, in any way, shape or form, can you ask for Yelp reviews.
Under no circumstances can you incentivise customers to leave a review. That includes non-monetary incentives (like "we'll plant a tree if you leave a review").
Review gating has been a Google violation since April 2018. That is where you filter initial sentiment before providing options to leave a review. That commonly looks like a question like "Would you recommend us?" followed by a "Yes/No" or Thumbs up/down where "Yes" or up leads to asking for a review, and thumbs down or "No" leads to a private message. That applies even if the private message page has a less noticeable link to leave reviews below the chat box. Our advice is not to do any public filtering. That also includes an initial 5-star selector where 1-3 stars take you one way and 4-5 stars take you to a different page. Marketers and their customers will argue with us on this. But let's be honest, most of the time, businesses gate reviews to reduce negative reviews. You can still provide a link/text box for private feedback, but the options to leave reviews must come without any filter based on sentiment. Google is transparent about this, and the penalty for violating these guidelines could get your Google Business profile shut down. It's not worth it.
Review swapping/trading/exchanges are strictly forbidden. Only people who were customers of the product/service can leave reviews.
Current and former employees/independent contractors representing the practice should not leave reviews (besides, the optics look bad).
Regarding soliciting bulk reviews, you may raise red flags if you make a bulk request since Google's AI is looking for unusual activity patterns on Google Business Profiles. However, it's all relative to industry classification and velocity patterns. For example, a restaurant can get ten reviews in a day. On the other hand, a vision correction practice averaging one review every six months that gets ten reviews in one day might trigger suspicion.
When responding to reviews
Under HIPPA (and good practice anywhere)

Thank patients for their feedback. Patient comments in online reviews and social posts can expose operational problems or help you train your staff. Show appreciation for any feedback — good or bad. However, keep responses anonymous and reference policy, not individual circumstances. Make sure your team responds to reviews without acknowledging the reviewers were patients. Keeping pre-written response templates your team can use for different review scenarios is a safe practice. Work with your legal and compliance team to develop 15-20 approved responses to common patient scenarios.
Don't delete reviews (unless the negative review includes profanity or slander). If all your reviews are positive, patients become suspicious.
Don't alter review content when you repurpose it and don't acknowledge or repeat Protected Health Information (PHI). If a review from a patient includes PHI on a third-party platform you do not control, you don't need to delete it. However, don't repeat or disclose additional PHI in your response, social media, or website. And never acknowledge the reviewer is a past or present patient.

Under CAN-SPAM and GDPR, you want to be sure to have functioning opt-outs and make it clear what business is requesting the review. Still, beyond that, review requests are classified as 'service communication' like surveys and not sales communication. So, you are not bound by any additional requirements/restrictions.
NOTE: The best way to answer that nagging question about practice growth or marketing or patient volume in the back of your mind is to book a free 15-minute compatibility call. Get some options and go away with a clear idea of what's possible.
Step 2 – Dive deeper
Now, you can take your testimonials and turn them into the content you can publish. Unfortunately, most testimonials aren't sufficiently lengthy for content repurposing. So, we suggest you take the testimonials you receive and dive deeper to get more from the person who left you a glowing review.
Your aim here is to help your patient tell an emotional story. Furthermore, you want the story's emphasis on your patient's journey. Finally, you want to tell an engaging story because the people looking at these testimonials will be like shoppers looking at mannequins in a department store. They are trying on your service before they decide if they want to buy.
If you get nothing else from your patients, contact them to ask them how they felt BEFORE they had surgery with you and how they felt AFTER they had surgery with you. You want to build that patient transformation into your content.
Our advice is to start by sending the patient an email inviting them to have a Zoom interview with you so that you can learn more about their story.
When they agree, send the questions to them in advance and ask them at your Zoom interview:
What problem did you have before you had [treatment, like laser eye surgery]?
Tell me about your frustration when trying to solve that problem with [the alternative, like glasses and contact lenses] failed?
What treatment did you have?
How long were you considering it?
What was different about your [treatment] with us?
What surprised you during the process of having treatment with us?
Please take me to the moment when you realised that [treatment] was working to solve your problem.
Please tell me what life looks like for you now that your problem is solved or being solved.
What would you advise someone who was considering this? Should they be anxious or nervous?
These are just starting points. A good interviewer will weave an outstanding conversation using these questions as a base.
Step 3 – Build content
In this step, determine the medium you will use to share your stories and the platform you'll leverage to amplify your message.
By asking the questions above, you might have enough content to write a case study, which is a longer form testimonial. In addition, you can now turn the edited transcript into a blog post (medium) on your website's blog (platform).
Remember to emphasise the patient and their story – not you and your service.
Step 4 – Splinter content
In the last step, you can splinter your content that is different from the original content you've built. The content you plan needn't be at the bottom of the funnel (near the consultation stage); you can undoubtedly use testimonials in your advertising to turn awareness into an engagement.
You may get other testimonials as comments to the testimonials you share. People like to support good testimonials. That gives you fodder for creating content from those testimonials. So, look at it as a constant cycle of testimonials.
Some splinter ideas include
Edit the video from the Zoom call interview where the patient talked about their success.
Share that video on social media organically.
Send the email link to your list of people sitting on the fence.
Edit the best parts of the video and use snippets of it in ads on Facebook and Instagram.
Invite the patient to your podcast for a progress interview one year later.
Start today
If you want to get more out of your patient testimonials, follow these four simple steps. By sourcing your testimonials and reviews, diving deeper into turning them into stories, building content to share those stories, and splintering that content for even greater reach, you'll be able to put your best foot forward online and offline. So what are you waiting for? Start putting these tips into action today!
NOTE: The best way to answer that nagging question about practice growth or marketing or patient volume in the back of your mind is to book a free 15-minute compatibility call. Get some options and go away with a clear idea of what's possible.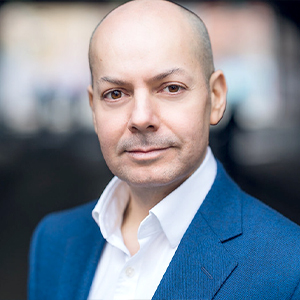 Rod Solar
Founder & Fractional CMO
Rod co-founded LiveseySolar and acts as a Fractional CMO for our customers. He's on a mission to help transform the lives of 10,000 people through vision correction surgery by 2024. To achieve that, he inspires his customers to make confident decisions that will help 50,000 people take the first step towards vision correction.
Meet our Founders
We're passionate about helping leaders of high-quality, growth-minded practice owners double their practice revenue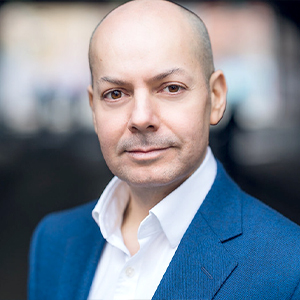 Rod Solar
Founder & Fractional CMO
Rod co-founded LiveseySolar and acts as a Fractional CMO for our customers. He's on a mission to help transform the lives of 10,000 people with vision correction surgery by 2024. To achieve that, he inspires his customers to make confident decisions that will help 50,000 people take the first step towards vision correction.
LiveseySolar completely transformed the way we were approaching this… We've gone from having just the dream of having a practice to having a practice up and running with people making inquiries and booking for procedures… It's extremely pleasing. We feel lucky we connected with LiveseySolar.
— Dr Matthew Russell, MBChB, FRANZCO, specialist ophthalmic surgeon and founder of VSON and OKKO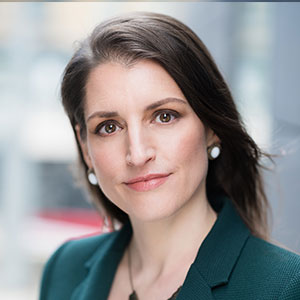 Laura Livesey
Founder & CEO
Laura Livesey is the co-founder & CEO of LiveseySolar. She has developed powerful refractive surgery marketing systems that increase patient volumes and profits for doctors, clinics, and hospitals, since 1997.
Rod and Laura know as much about marketing surgery to patients as I know about performing it. They are an expert in the field of laser eye surgery marketing. They know this industry inside out. I believe that they could help many companies in a variety of areas including marketing materials, sales training and marketing support for doctors.
— Prof. Dan Reinstein, MD MA FRSC DABO, founder of the London Vision Clinic, UK