Case study:
Note: Robert (not his real name) asked us anonymise his case study because he prefers to protect his privacy.
Robert, a refractive and cataract surgeon, based in the North of England, has made an impressive mark in his field. Over three short years, his private practice revenue soared 7X, a testament to the transformative power of targeted and strategic marketing. This journey from modest beginnings to becoming a market leader tells how the right partnership can ignite exponential growth.
Robert had already earned respect as a skilled surgeon, performing various procedures such as cataract surgery and refractive lens exchange. However, his private practice needed help to reach its potential within the North region. Recognising this, he engaged LiveseySolar in January 2020 to catalyse growth and expand his patient base. Initially, he wanted to double his practice in a year.
YoY Month to Month Growth: 714%
"I needed the assistance of specialists, people that took the time to understand me, my patients, but also the speciality."
"My practice was ticking along," admitted Robert, "then when Covid hit, circumstances changed." Reflecting on the opportunity to offer sight-saving surgery to patients facing enormous waits for cataract surgery, he asked, "Should I really go for it?" He had tried various marketing strategies and even redesigned his website, but the impact was limited. "If you need specialist expertise and advice, you must see specialists. I needed the assistance of specialists, people that took the time to understand me, my patients, but also the speciality." he reflected. "I believe that the LiveseySolar team has been and is the right team for me to enable me to reach out to my patients and provide them with the information, the confidence, and the reassurance that they're coming to see me and having their treatment with me is the right one for them."
"They completely transformed the way we were approaching this."
Before collaborating with our agency, Robert had made several attempts to market his practice with minimal success. His website was functional but needed the allure to draw potential patients. He had dabbled in social media marketing, but without a clear strategy, his efforts yielded little results.
After understanding Robert's challenges, we implemented a comprehensive marketing strategy to enhance his online presence and attract more patients to his practice. The strategy included the following:
A complete redesign of his website, focusing on user experience and conversion optimisation.
Creation of an interactive self-test for potential patients to understand their suitability for eye surgery.
SEO efforts to improve his website's visibility on search engines.
Development of engaging content, including FAQ videos for his YouTube channel, to educate potential patients about the different types of eye surgeries.
Management of his social media channels (Facebook, Twitter, LinkedIn) to improve engagement and reach a wider audience.
Hattie All-in-One Marketing and Sales System with an AI Booking Bot.
"LiveseySolar have got years of understanding and expertise in this area, so that's why I felt confident about reaching out to them. And taking that journey with them was the right thing for me"
"They have been instrumental in scaling up my practice," Robert shared. "Their expertise in marketing, particularly in ophthalmology, has been invaluable." He appreciated that our team understood the intricacies of eye surgery and could articulate the unique value proposition he offered to potential patients. "They didn't just give me a marketing plan; they gave me a roadmap to success."
With the marketing plan we put in place, Robert invested both his trust and financial resources into our shared vision. The results were remarkable: his practice revenue increased 7X in just three years, a testament to the efficacy of our strategic partnership.
Where is He Now?
By 2023, Robert had firmly established his practice as a leading provider of refractive and cataract surgeries in the North of England. Though he continues to refine his marketing efforts based on changing market trends, the foundation we built together continues to support his practice's growth.
Find out what's possible for your practice with an informal compatibility chat
The best way to answer that nagging question about practice growth/marketing/patient volume in the back of your mind is to book a free 15-minute compatibility call. Get some options and go away with a clear idea of what's possible.
Meet our Founders
We're passionate about helping leaders of high-quality, growth-minded practice owners double their practice revenue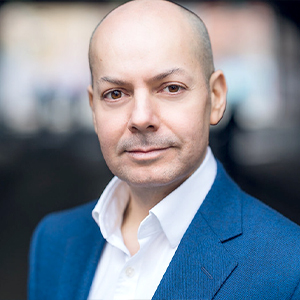 Rod Solar
Founder & Fractional CMO
Rod co-founded LiveseySolar and acts as a Fractional CMO for our customers. He's on a mission to help transform the lives of 10,000 people with vision correction surgery by 2024. To achieve that, he inspires his customers to make confident decisions that will help 50,000 people take the first step towards vision correction.
LiveseySolar completely transformed the way we were approaching this… We've gone from having just the dream of having a practice to having a practice up and running with people making inquiries and booking for procedures… It's extremely pleasing. We feel lucky we connected with LiveseySolar.
— Dr Matthew Russell, MBChB, FRANZCO, specialist ophthalmic surgeon and founder of VSON and OKKO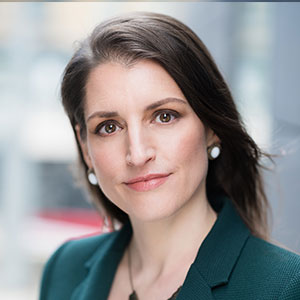 Laura Livesey
Founder & CEO
Laura Livesey is the co-founder & CEO of LiveseySolar. She has developed powerful refractive surgery marketing systems that increase patient volumes and profits for doctors, clinics, and hospitals, since 1997.
Rod and Laura know as much about marketing surgery to patients as I know about performing it. They are an expert in the field of laser eye surgery marketing. They know this industry inside out. I believe that they could help many companies in a variety of areas including marketing materials, sales training and marketing support for doctors.
— Prof. Dan Reinstein, MD MA FRSC DABO, founder of the London Vision Clinic, UK