Case study: Alex Shortt
Alex Short was performing surgery at Optegra when he saw an opportunity to generate his own leads to supplement the cases Optegra was referring to him.
He saw consultations out of his rented private consulting rooms on Harley Street. At Optegra, he performed a mix of lens replacement, LASIK, SMILE, cataract surgery, ICLs, Presbyond and LASEK surgeries.
Alex engaged us for practice marketing implementation services in January 2018.
Client results: A successful transition to full-time private practice
With our help, Alex Shortt increased his billings by 103% Year over Year from 2018 to 2019.
In 2019, he had two lead generation channels – with the majority of his billings arising from Optegra's marketing efforts and a sizable proportion (43%) of his revenue arising from his own efforts. This directly impacted his ability to double the size of his practice from one year to the next.
Annual sales grew by 103%
"I'd taken this as far as I could with my limited knowledge"
In Alex Shortt's words: "I decided to leave the NHS and focus full-time a private practice. I needed a certain growth in my business, and I had tried various marketing activities and tried designing my website.
"I had a non-specialist company also design a website for me. What I found is I'd taken this as far as I could with my limited knowledge of business and marketing and with my almost amateur approach.
"What became apparent to me is that to to be competitive out there in private practice, you need a genuine set of very specific medical marketing skills.
"But even more specific than that, if you're doing vision correction surgery, you need someone who fully understands the market. They need to know how someone like me – who is unique – and where I can position myself and how I can attract business."
"How much is this gonna cost me?"
Like many happy LiveseySolar customers, Alex's initial concern was the cost.
"I suppose cost was one thing that concerned me.
"I was initially very apprehensive about approaching them. I wondered, "how much is this gonna cost me" because my understanding is that any form of marketing is expensive.
"But I have to say, they've helped me understand how marketing works. You need to realise that you're investing in your business, and you can expect a return, and you know the process."
To generate leads for Alex, we
redesigned his website
created an eye surgery self-test (the UK's first)
drove paid traffic to his site with Google Adwords
drove organic traffic to his site with SEO
shot many FAQ videos for his Youtube channel
managed his social media channels (i.e. Facebook, Twitter, and LinkedIn)
"They've been absolutely brilliant in helping me move my practice to the next level"
"It's a particular set of talent skills. So they've been absolutely brilliant in helping me move my practice to the next level. When I had looked into marketing companies to work with, I was aware of LiveseySolar's reputation. And that's probably the first thing; they really do have a reputation amongst colleagues of mine where they've helped them grow their businesses.
"They've educated me about marketing in this space, and that's been hugely beneficial.
"I did consider looking at general marketing companies, but what you soon find is that they have absolutely no grasp of the differences between different types of laser eye surgery.
"How can I market the fact that I can provide a specific set of exceptional skills when I know that the person designing the marketing doesn't have the knowledge or skills to get that point?
"When Rod and Laura presented me with the marketing plan, that's when I realised that I'd definitely made the right decision and that this was going to be absolutely the right thing to do.
"It all came together when I saw the marketing plan, and from then on, I mean I completely invested with both my confidence and financially. I fully believe in the approach and the plan that Rod and Laura put in place for me.
In late 2019, Alex joined Optegra's executive board and thus put his personal marketing efforts on a maintenance plan. He's now delighted doing as much surgery as his time allows while blending clinical work with leadership responsibilities for both Optegra's London and Guildford hospitals.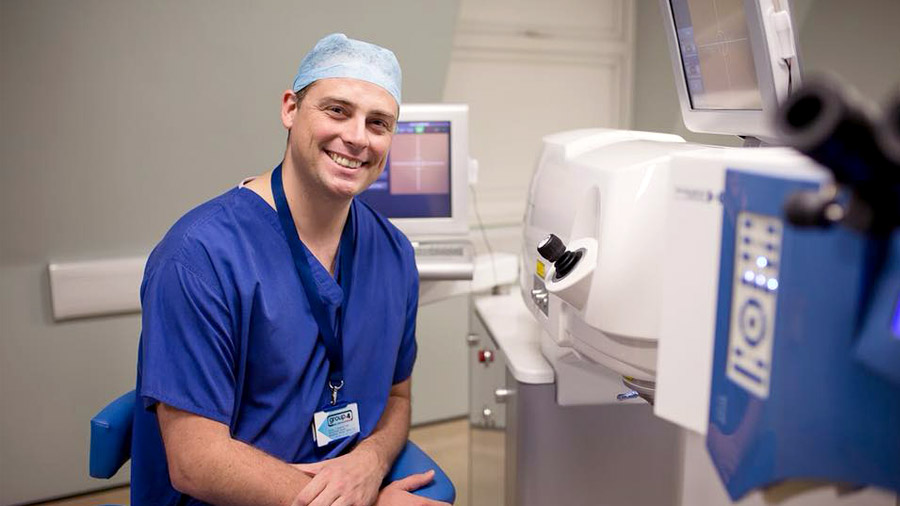 Find out what's possible for your practice with an informal compatibility chat
The best way to answer that nagging question about practice growth/marketing/patient volume in the back of your mind is to book a free 15-minute compatibility call. Get some options and go away with a clear idea of what's possible.
Meet our Founders
We're passionate about helping leaders of high-quality, growth-minded practice owners double their practice revenue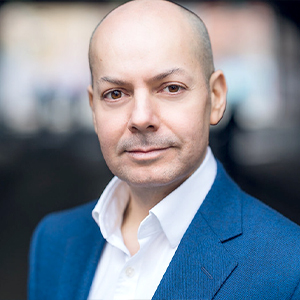 Rod Solar
Founder & Fractional CMO
Rod co-founded LiveseySolar and acts as a Fractional CMO for our customers. He's on a mission to help transform the lives of 10,000 people with vision correction surgery by 2024. To achieve that, he inspires his customers to make confident decisions that will help 50,000 people take the first step towards vision correction.
LiveseySolar completely transformed the way we were approaching this… We've gone from having just the dream of having a practice to having a practice up and running with people making inquiries and booking for procedures… It's extremely pleasing. We feel lucky we connected with LiveseySolar.
— Dr Matthew Russell, MBChB, FRANZCO, specialist ophthalmic surgeon and founder of VSON and OKKO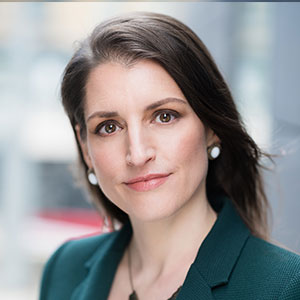 Laura Livesey
Founder & CEO
Laura Livesey is the co-founder & CEO of LiveseySolar. She has developed powerful refractive surgery marketing systems that increase patient volumes and profits for doctors, clinics, and hospitals, since 1997.
Rod and Laura know as much about marketing surgery to patients as I know about performing it. They are an expert in the field of laser eye surgery marketing. They know this industry inside out. I believe that they could help many companies in a variety of areas including marketing materials, sales training and marketing support for doctors.
— Prof. Dan Reinstein, MD MA FRSC DABO, founder of the London Vision Clinic, UK