Case study: Eye Laser Specialist, Melbourne
Ophthalmologists Anton Van Heerden and Edward Roufail started Eye Laser Specialists in Melbourne, in January 2020. Melbourne is Australia's 2nd largest city and has a population of 4.9 million. In 2019, there were 6 established competitors in the market, including 2 national chains and 4 independent clinics.
Client results: Dominating the Melbourne market
Like most laser eye surgery clinics, Eye Laser Specialists started small with a few patients a month. They started up with a local agency that helped them get up and running. Near the end of 2020, we launched their new website, self-test funnel, video blogs, and SEO and paid traffic campaigns.
Compared to the clinic's average monthly sales in 2020, the clinic's average monthly sales grew by 479% by mid-2022. To give you an example of what that means, imagine you have 100 patients in 2020. 18 months later, you'd have 479 patients in the middle of 2022.
YoY Month to Month Growth: 466.5%
"To be the leader of laser surgery in Melbourne"
Anton was bullish from the outset: "So, the aim is to have a focused, well organized and directed marketing campaign. And to have our brand recognized as a leader in laser surgery, here in Melbourne. And we want to have a successful business. So the main aim is to have brand recognition and respect in the market and ultimately to be the leader of laser surgery in Melbourne. There's a massive gap in the market and there's no reason why we shouldn't be able to take that gap."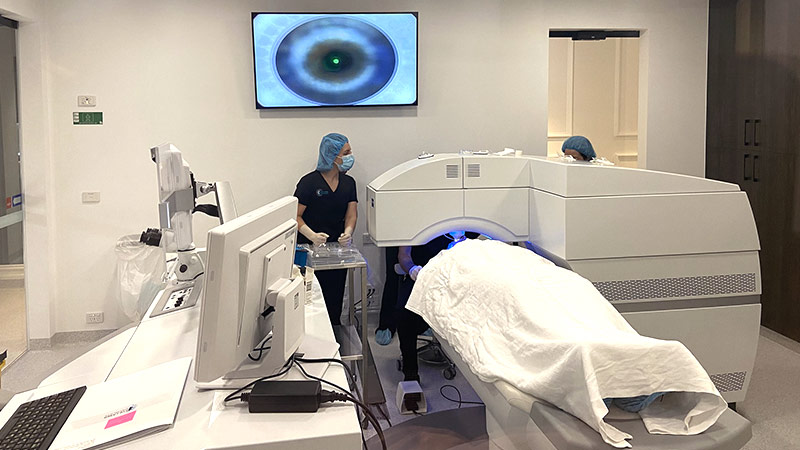 "Very few marketing agencies understood marketing and also understood laser surgery"
Anton was looking for a specialist: "So we had explored multiple marketing agencies in helping us develop our brand for our laser specialists. The problem we had was that very few marketing agencies understood marketing AND understood laser surgery. So it's great to find a company that does both. Somebody who understands the market, which is a really specific market and obviously, are experts at marketing itself. So that was our motivation for choosing LiveseySolar."
What we did together
Our marketing execution plan laid out an ambitious plan to dominate the market, including:
website redesign
video production
a self-test
search engine optimisation
paid traffic campaign management
internal marketing, including training
Hattie CRM
"I never thought I'd be here by now!"
So our experience of LiveseySolar so far has been a really good one. So they've come up with great marketing plans and the communication's been fantastic. The feedback's been really good and really innovative, which has been fantastic for the project so far. LiveseySolar really understood our problem and really understood where we are in the market. And it's wonderful to get an agency that engages on our level and understands our predicament and our market, which is ever-changing and evolving, especially during the COVID crisis, which has once again, affected us here in Melbourne."
In April of 2021, Anton said:
"We're about to have our best month yet. Most surgeries ever – which is amazing. By July our goal now is to have 5 surgery sessions a month. We are ramping up! I am absolutely thrilled – I never thought I would be here by now. You've exceeded my expectations, absolutely."
LiveseySolar has acted as Eye Laser Specialist's fractional CMO and digital marketing agency since March 2020. We've set big goals to round out 2021 and look forward to reaching even greater heights in 2022.
Find out what's possible for your practice with an informal compatibility chat
The best way to answer that nagging question about practice growth/marketing/patient volume in the back of your mind is to book a free 15-minute compatibility call. Get some options and go away with a clear idea of what's possible.
Meet our Founders
We're passionate about helping leaders of high-quality, growth-minded practice owners double their practice revenue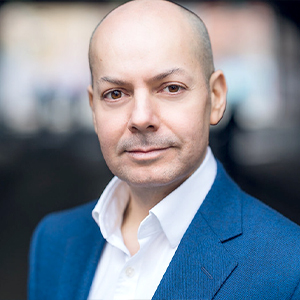 Rod Solar
Founder & Fractional CMO
Rod co-founded LiveseySolar and acts as a Fractional CMO for our customers. He's on a mission to help transform the lives of 10,000 people with vision correction surgery by 2024. To achieve that, he inspires his customers to make confident decisions that will help 50,000 people take the first step towards vision correction.
LiveseySolar completely transformed the way we were approaching this… We've gone from having just the dream of having a practice to having a practice up and running with people making inquiries and booking for procedures… It's extremely pleasing. We feel lucky we connected with LiveseySolar.
— Dr Matthew Russell, MBChB, FRANZCO, specialist ophthalmic surgeon and founder of VSON and OKKO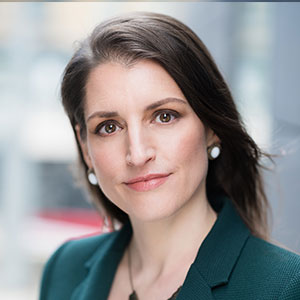 Laura Livesey
Founder & CEO
Laura Livesey is the co-founder & CEO of LiveseySolar. She has developed powerful refractive surgery marketing systems that increase patient volumes and profits for doctors, clinics, and hospitals, since 1997.
Rod and Laura know as much about marketing surgery to patients as I know about performing it. They are an expert in the field of laser eye surgery marketing. They know this industry inside out. I believe that they could help many companies in a variety of areas including marketing materials, sales training and marketing support for doctors.
— Prof. Dan Reinstein, MD MA FRSC DABO, founder of the London Vision Clinic, UK