Case study: VSON Laser Eye Specialists
VSON is a solo-surgeon, relatively new, independent laser eye surgery clinic founded by Dr Matt Russell in Brisbane, Australia, in September 2019. Brisbane is Australia's 3rd largest city and has a population of 2.5 million. In 2019, there were 6 established competitors in the market, including 2 national chains and 4 independent clinics.
Client results: Becoming a major player in Brisbane
Before the 2020 Covid-19 global pandemic began, VSON doubled its sales in the 2nd month of its engagement with us. Then, they doubled again in their 3rd month. 8 months later, they again doubled their sales. Compared to 2019, the clinic's average monthly sales grew by 162.5% year on year (YoY) in 2020. In 2021, they'd grown by 342%. 2022 is even better, and when you compare their first month working with us to their most recently recorded month, VSON has grown by 648%. In absolute numbers, that's like having 100 patients and then having 648 patients.
Average monthly sales YoY grew by 648%
"We had non-industry people involved in our marketing"
"We had the daunting task of setting up a new refractive practice. So, we went through a process of both investigating advisors and doing this ourselves. We had non-industry people involved in trying to set up a website, our social media marketing and setting up the whole patient journey."
– Dr Matt Russell, VSON
Matt didn't feel that his marketing assets represented the calibre of service he wanted to deliver, so he reached out to LiveseySolar to see if we could help.
What we did together
After completing our marketing execution plan, we have initiated:
a new website
over 100 videos
a self-test
a pricing guide
a Vision Correction guide
search engine optimisation
paid traffic campaign management
social media marketing
ongoing strategic marketing consulting
influencer marketing
internal marketing, including training and collateral
Hattie CRM
"They completely transformed the way we were approaching this."
"After extensive research we found LiveseySolar – who was absolutely fantastic. They completely transformed the way we were approaching this. We benefited from their seasoned professionalism. They are a very skilled team that has the right industry-specific expertise."
– Dr Matt Russell, VSON
First, as we do with all of our clients, we conducted a Marketing Execution Plan. A plan like this involves:
understanding the features, advantages, motives and benefits of the specific treatments VSON offers
designing patient avatars canvases (personas) that we would target, including their before states, after states and demographics
analysed the competition to determine their strengths and weaknesses, and advising VSON on competitive pricing
crafting a patient avatar journey to define what we'd aim to get avatars to do from the awareness to the referral (promotion) stages
identified a list of priority marketing tactics that would help us generate awareness and engagement
Matt wanted to open by September 2019. In August, Matt decided to leave his current ask us to build his website we built VSON's website based on designs created by branding and website design companies.
"From a dream… to actually having a practice up and running!"
"Well it's extremely pleasing and we feel quite fortunate and even lucky that we connected with LiveseySolar! And now, we've gone from having a dream of having a practice to actually having a practice up and running…"
– Dr Matt Russell, VSON
"With patients making inquiries, looking for procedures, and leaving our practice after having had a very good experience with outcomes and also their interaction with the clinic and our brand. So how does that feel? Well, it's extremely pleasing and we feel quite fortunate and even lucky that we connected with LiveseySolar. We don't feel like we're standing in the dark about the moves we're making at the moment. We're making really considered moves. They're positively impacting how the practice is running and how it's performing."
LiveseySolar has acted as VSON's fractional CMO and digital marketing agency since July 2019. We couldn't be happier with the relationship, and now we're marketing Matt Russell's sister cataract surgery clinic, OKKO.
Find out what's possible for your practice with an informal compatibility chat
The best way to answer that nagging question about practice growth/marketing/patient volume in the back of your mind is to book a free 15-minute compatibility call. Get some options and go away with a clear idea of what's possible.
Meet our Founders
We're passionate about helping leaders of high-quality, growth-minded practice owners double their practice revenue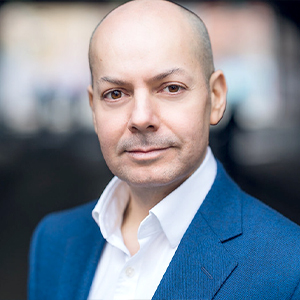 Rod Solar
Founder & Fractional CMO
Rod co-founded LiveseySolar and acts as a Fractional CMO for our customers. He's on a mission to help transform the lives of 10,000 people with vision correction surgery by 2024. To achieve that, he inspires his customers to make confident decisions that will help 50,000 people take the first step towards vision correction.
LiveseySolar completely transformed the way we were approaching this… We've gone from having just the dream of having a practice to having a practice up and running with people making inquiries and booking for procedures… It's extremely pleasing. We feel lucky we connected with LiveseySolar.
— Dr Matthew Russell, MBChB, FRANZCO, specialist ophthalmic surgeon and founder of VSON and OKKO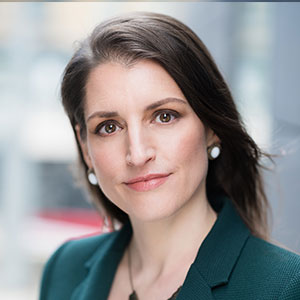 Laura Livesey
Founder & CEO
Laura Livesey is the co-founder & CEO of LiveseySolar. She has developed powerful refractive surgery marketing systems that increase patient volumes and profits for doctors, clinics, and hospitals, since 1997.
Rod and Laura know as much about marketing surgery to patients as I know about performing it. They are an expert in the field of laser eye surgery marketing. They know this industry inside out. I believe that they could help many companies in a variety of areas including marketing materials, sales training and marketing support for doctors.
— Prof. Dan Reinstein, MD MA FRSC DABO, founder of the London Vision Clinic, UK