As a professional how does your approach to having to sell stuff (sigh) impact your career?
Non-salespeople are being asked to sell more and more in the professional services world. As a professional, your attitude towards sales can either hamper your results, or positively impact your career, depending on which way you decide to go. We're continuing our new series of Questions and Answers recorded during the recent ESCRS trade show that took place at the Excel Centre in London. Today's question looks at a couple of different approaches a typical professional is taking when faced with this new demand of having to sell things as a non-salesperson.
Question:
How do professionals think about selling and how does it impact their career positively or negatively?
Answer:
It can be both. First of all they don't have to think about selling until they have to, which means that they're not prepared. They don't have a process they follow. They aim to let what they do speak for themselves in terms of their own credentials or their background, without necessarily realising that they need to actually inform who they're speaking with about the things that make them unique.
Negatively:
Negatively it can certainly impact them if they don't think about it ahead of time. When it does happen, they either wont, or don't, or simply refuse to sell. It gets in their way substantially because  all their other competitors who have in fact have taken upon themselves to prepare and do this right – are actually able to get that business.
Positively:
It can impact them positively, if they learn the craft of doing so in such a way that allows them to maintain their integrity and allows them to maintain their professionalism without really feeling like they are selling out.
I think the key thing here is to do it in such way that is elegant. But of course, that requires people to learn distinctions that really don't come naturally.
It's a process. They pick it up over time. They have to practice, they have to role-play and they have to make mistakes and over time they get better at it. But, it's much better approaching a situation like this with a process in mind – a roadmap to follow – than how they are approaching it most typically, which is really winging it.
So that's the main difference and that's how it can affect them positively and pretty much all of their business relationships weather it's with customers, colleagues, partners, employers and everything above.
—
We hope you've enjoyed our Q/A today and look forward to sharing more sales for non-salespeople information over the coming weeks. If you have a question about what it takes for a non-salesperson to succeed at sales, ask in the comments below. We'll try to help you if we can!
Meet our Founders
We're passionate about helping leaders of high-quality, growth-minded practice owners double their practice revenue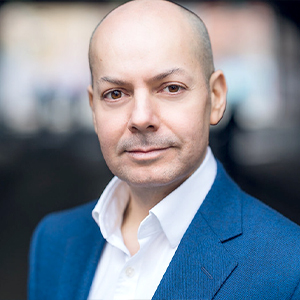 Rod Solar
Founder & Fractional CMO
Rod co-founded LiveseySolar and acts as a Fractional CMO for our customers. He's on a mission to help transform the lives of 10,000 people with vision correction surgery by 2024. To achieve that, he inspires his customers to make confident decisions that will help 50,000 people take the first step towards vision correction.
LiveseySolar completely transformed the way we were approaching this… We've gone from having just the dream of having a practice to having a practice up and running with people making inquiries and booking for procedures… It's extremely pleasing. We feel lucky we connected with LiveseySolar.
— Dr Matthew Russell, MBChB, FRANZCO, specialist ophthalmic surgeon and founder of VSON and OKKO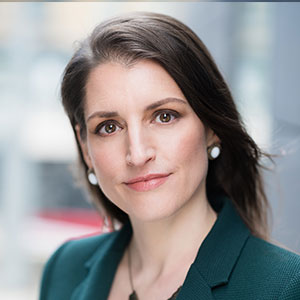 Laura Livesey
Founder & CEO
Laura Livesey is the co-founder & CEO of LiveseySolar. She has developed powerful refractive surgery marketing systems that increase patient volumes and profits for doctors, clinics, and hospitals, since 1997.
Rod and Laura know as much about marketing surgery to patients as I know about performing it. They are an expert in the field of laser eye surgery marketing. They know this industry inside out. I believe that they could help many companies in a variety of areas including marketing materials, sales training and marketing support for doctors.
— Prof. Dan Reinstein, MD MA FRSC DABO, founder of the London Vision Clinic, UK