Excellence in customer service: A course for healthcare clinics
We designed the "Delivering Customer Service Excellence" course to address what we found was an unacceptable level of customer service in the private health care industry, and because many of our own clients were only aiming for "customer satisfaction".
Deciding that the standard we were aspiring to was not mere "customer satisfaction" but rather Raving Fans "Customer Loyalty", we composed a course that would systematically aim to encourage organisations to raise their standards.
Since then, we've introduced our course to several organisations, both public and private, before we take it into the open-access space. Here is what one receptionist had to say about her experiences at the course:
"The topics that were most useful were the ones that gave you ideas on going that extra mile… All the topics are applicable; but only with the support of my manager. All the topics were challenging in their own way. I would recommend this course as a great all-round staff-booster! Rod Solar is very good; creates a great atmosphere and a very positive vibe." — Receptionist, London
What is the gold standard? Has anyone really experienced it?
We often find that some businesses expect their staff to perform "gold standard" customer service, without the business owners or the staff really knowing what it is. Just ask your staff: "when is the last time you experienced "gold standard" customer service?" and watch as their faces paralyse in a blank stare.
Anyway, it might be a better idea to give your staff an idea of what the "gold standard" is before expecting them to achieve it. That's what we do at our Delivering Customer Service Excellence course, as one participant remarked.
Customer service training to drive referrals
"I have attended various customer care training in the past and I believe I know how to deliver good customer service, but this course stands out because I feel that this is suitable for those who already care about their relationship with their clients but would like to achieve excellence.
What is the loyalty of one customer worth? Well, depending on what you offer, sometimes that one customer's loyalty can be the equivalent of 20 repeat purchases and 20 additional customer's purchases, or 40-fold! People in customer-facing roles, absorbed in the day-to-day transactional nature of their businesses sometimes fail to remember that a customer is so much more than a mere transaction.
Remember, people don't tend to talk about when they had their expectations met. They do, however, talk when they've had their expectations exceeded, and they talk a whole lot more when they've been disappointed. Ever wondered why the evening news and the papers is 95% bad news and hopefully 4% neutral and 1% good? It's because good news rarely sells as much as bad news does.
You can leverage this patient feedback to tell you whether or not you have built "remarkability" into your pricing, promotion, process, product, or people. Like Seth Godin's "Purple Cow", are you truly "remarkable"? Are you doing something that exceeds expectations so much that your customers recommend you to everyone all the time, even when they are not talking to people who may need you right now or in situations that warrant the discussion?
That's the kind of powerful referral potential via word of mouth that will eventually enable you to fire your advertising agency and stop wasting money on paying people to pay attention to your sales efforts! And who wouldn't want to do that?
Meet our Founders
We're passionate about helping leaders of high-quality, growth-minded practice owners double their practice revenue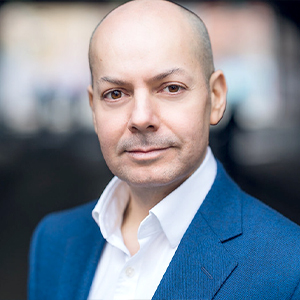 Rod Solar
Founder & Fractional CMO
Rod co-founded LiveseySolar and acts as a Fractional CMO for our customers. He's on a mission to help transform the lives of 10,000 people with vision correction surgery by 2024. To achieve that, he inspires his customers to make confident decisions that will help 50,000 people take the first step towards vision correction.
LiveseySolar completely transformed the way we were approaching this… We've gone from having just the dream of having a practice to having a practice up and running with people making inquiries and booking for procedures… It's extremely pleasing. We feel lucky we connected with LiveseySolar.
— Dr Matthew Russell, MBChB, FRANZCO, specialist ophthalmic surgeon and founder of VSON and OKKO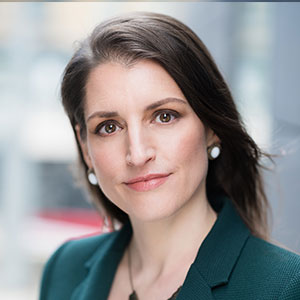 Laura Livesey
Founder & CEO
Laura Livesey is the co-founder & CEO of LiveseySolar. She has developed powerful refractive surgery marketing systems that increase patient volumes and profits for doctors, clinics, and hospitals, since 1997.
Rod and Laura know as much about marketing surgery to patients as I know about performing it. They are an expert in the field of laser eye surgery marketing. They know this industry inside out. I believe that they could help many companies in a variety of areas including marketing materials, sales training and marketing support for doctors.
— Prof. Dan Reinstein, MD MA FRSC DABO, founder of the London Vision Clinic, UK