How can I sell more projects when I'm not sure my team can deliver well on the orders we have?
A few weeks ago we polled you with a single question:
As a non-salesperson, you still have to sell your services. What, if anything, makes you anxious about selling?"
If you haven't answered the poll, you can do it now by using the pop-up appearing below. We'll be providing our take on how non-salespeople can address some of these common anxieties about selling so you can start moving down the path towards becoming what we call a "sales hero" – this is a non-salesperson who has the knowledge, confidence and skills they need to get the sales job done well.
[polldaddy survey="D762262D499860B0″ type="slider" title="Take Our 1 Question Survey!" body="Please tell us what concerns you most about selling here…" button="Get Started »"]
Today's sales anxiety is here:
(I) Love selling. Nothing makes me more pissed off than an unclear framework and support strategy for the work I put in. So if I am going to sell for me, I want to know I am ready with the back up structure. If I am going to sell for others, I want to know they are ready. If not, I would rather not open my mouth
Here's how we approach this common sales anxiety
You're not alone. This is something I've heard from both salespeople and non-salespeople alike for years. Often, you are hired, given a little product knowledge, asked to ride along with someone more experienced, and soon turned loose on the world. Your enthusiasm gets you some early wins, but when it's time to have those wins delivered, the people tasked with delivering start scrambling.
This is very discouraging and robs you of confidence. If you can't rely on the delivery side of your pitch, then I can understand why you'd be reticent to even begin the engagement.
The problem isn't only that you as the front person gets the immediate, short-term flack from the customer; worse, your long-term reputation takes a hit, because you are now associated with empty promises, or under delivering. You might be paying that price for years… and sales is tough enough to begin with without adding poor delivery to the expectation mix.
So how can you keep the faith?
I suggest you test your delivery team with scenarios. And not just the team leader; get the delivery people around a table and look at their faces when you ask them these questions:
Start with "I want to set my goals at the right level…"
Let's say we got X orders tomorrow, what will you do first? What will we do with the existing work we have? Do we have enough people to deliver on our current work load in addition to this new work? Do we have the capacity now, and if not can we get it quickly? Do we have the supplies? If not on hand, can we get them quickly? Where from? Have we tried and tested them? What will we do if our primary supplier of an essential service or product is unavailable? What's the back up plan? Have you ever delivered on anything like this before?
Your job in sales is to ask your prospect's questions, so use that same skill and probe your delivery team. If you get blank stares, superficial answers, or if you're not convinced, tell them so. These people want to do the work, but they might not be ready for what you're thinking. A big part of what gets you going is the confidence you have in your delivery plan, so sell them that if you can have confidence in their ability to deliver, you'll do your job and get the orders.
Sometimes, you won't get iron-clad answers to your questions. It's up to you how much faith you'll have in what they promise you. At a certain point, you'll need to go on faith. If it's shaky, start your sights on smaller wins – test your delivery team with those and see how they do. Their response to the small will give you valuable information to predict how they'll respond to the big.
Meet our Founders
We're passionate about helping leaders of high-quality, growth-minded practice owners double their practice revenue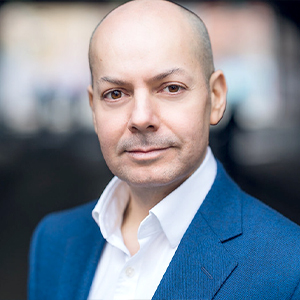 Rod Solar
Founder & Fractional CMO
Rod co-founded LiveseySolar and acts as a Fractional CMO for our customers. He's on a mission to help transform the lives of 10,000 people with vision correction surgery by 2024. To achieve that, he inspires his customers to make confident decisions that will help 50,000 people take the first step towards vision correction.
LiveseySolar completely transformed the way we were approaching this… We've gone from having just the dream of having a practice to having a practice up and running with people making inquiries and booking for procedures… It's extremely pleasing. We feel lucky we connected with LiveseySolar.
— Dr Matthew Russell, MBChB, FRANZCO, specialist ophthalmic surgeon and founder of VSON and OKKO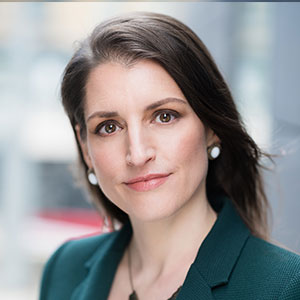 Laura Livesey
Founder & CEO
Laura Livesey is the co-founder & CEO of LiveseySolar. She has developed powerful refractive surgery marketing systems that increase patient volumes and profits for doctors, clinics, and hospitals, since 1997.
Rod and Laura know as much about marketing surgery to patients as I know about performing it. They are an expert in the field of laser eye surgery marketing. They know this industry inside out. I believe that they could help many companies in a variety of areas including marketing materials, sales training and marketing support for doctors.
— Prof. Dan Reinstein, MD MA FRSC DABO, founder of the London Vision Clinic, UK