How do you use medical SEO for practice growth?
In this post, we discuss the different types of traffic, and how you can use medical SEO to grow your cataract and refractive practice.
Once we've created a website, our goal is to drive traffic to it. There are many different channels that people can use to get to your site. For example, there are organic traffic channels, paid traffic channels and referral traffic channels.
You can generate organic traffic by creating search engine optimised (SEO) content that attracts people to navigate to your site. You can also use paid traffic where you pay to attract people directly to your site. Finally, referral traffic is when people come to your website via other sources.
What is organic traffic?
Organic traffic is one of the most cost-effective long-term ways that you can use to drive traffic to your site without having to pay for each click. Instead, you can invest your money in creating user-engaging and search-engine friendly content that is highly value optimised so that you're giving people the information that they want at different stages of their buying process.
How do you produce valuable content for SEO?
I've asked many clinics if they do SEO and, if so, how. Many clinics reply, saying they produce blog posts. But when you look at those blog posts, they appear really "old school". The reason is that they have simply cherry-picked broad keywords and embedded them into the content. This is a good start, but it doesn't mean they're interesting, engaging or entertaining.
If we use the dating analogy, these blog posts aren't likely to turn a glance into a stare and make someone stick around long enough to find out more about you. When someone reads that very boring, un-engaging piece of content, they're not going to think, "yes, I should book a consultation". Or "yes, I should call this clinic".
The aim is to impart your personality, your brand, your USP into that content in a way that will produce that response in somebody.
So how do you do that?
In a nutshell, you want to look at the different phases of a person's buying cycle and ask yourself some questions. For example, what would I want to know if I were to purchase laser eye surgery? And better yet, ask your patients, What do you want to know? What are your questions?
Google is ultimately a question asking device. You can look exactly at the keywords that people are looking up and divide them into categories depending on the stage they're at in their customer journey. For example, "What is LASIK?" is a question many people will ask at the beginning of their journey.
Further into the journey, people might ask questions such as "how does LASIK work?"
Further down again, people might be ready to see patient testimonials to find out what other people experienced when they had the procedure.
So you need to ask yourself what people want at each stage of their journey and break it up into categories.
By doing this, you can produce content that engages and excites the audience at each stage of the journey.
What is content marketing?
The best way to look at organic traffic is to think of input and output. The input is the effort, creativity, and understanding you have of your customer that generates the output of good organic content.
Content marketing is what you need to engage people after generating attention organically through search engines.
Once someone has raised their hand by typing a keyword into google to say, for example, "I'm interested in cataract surgery, they may land on your website.
However, suppose you don't engage them with some really good organic content. In that case, it's going to be quite challenging to get them to the next stage in the journey, which is to either download a lead magnet, take a self-test, make a phone call, or even book an appointment.
What two jobs does your content have to accomplish?
So, organic traffic needs to be content that does one of two things, and ideally both. First, it needs to inform people. It needs to be something that provides interesting information and answers to questions that people are asking.
There's no point in generating lots of content that responds to questions nobody's asking because nobody's ever going to see that content. So you need to really think, what are my avatars? What are my ideal patients? What are they questioning? What do they want to know?
Most people are now using Google as a question and answer device. Almost the way you might use Alexa.
"Alexa, what temperature is it?" "
Alexa, where can I get laser eye surgery in London?" Try that with your Alexa now. When I did it I only heard 3 listings and they were all for Optical Express.
Think about it like that. That's what Google works like now. People are typing in questions, and you need to know what they are.
We know what questions they ask because we do this all over the world. We're able to provide them with informative content that responds to those questions appropriately.
The second thing that good organic traffic has to do is it needs to entertain people. It needs to excite people.
Information is one component, but information alone can be a little bit boring. So you need to present it in such a way that it's engaging, that it provides some level of entertainment possibly. So you need to think beyond just a written blog post. You need to think, how can I create an interesting infographic? How can I create a video that will interestingly deliver my content? How can I create images? How can I create gifs? How can I create content that stands out?
I know practices that have done comic strips and colouring books. How can I present my content so that I can make it both informative and entertaining? These are the ingredients that generate good organic traffic that drives customers to your website and engages them to stay there and perform the actions you want.
How can you measure your SEO effectiveness?
Many people wonder, how does one go about measuring one's organic performance? And again, organic is the type of traffic you might receive through efforts that most people refer to as SEO (search engine optimisation). So how do you measure this? Well, one of the key things you've got to know is what's going on on your website. There are technical barriers that stop Google robots from entering your website, crawling it, and determining whether or not it's worth sending visitors there.
What are some technical barriers to SEO?
One of the technical barriers that I see most commonly on customers' websites before we work with them is that their websites are way too slow. They have created websites bloated in images, bloated with video, and just are not designed for mobile. As you probably know, most people are looking at websites on mobile devices in the laser eye surgery space. And so your websites have to be lightning-fast for them to really engage people today in an environment where everything is attention quick.
The second thing is that they're not laid out properly in terms of a folder structure. They might not necessarily have on-page SEO factors like appropriate titles, appropriate heading tags, appropriate keyword density. Sometimes these keyword densities are way overstuffed. Suppose you've gone to different SEO providers in the past who mainly had a focus on keywords. In that case, you might be suffering from a keyword density overload.
What is the most important factor when producing SEO content?
The key thing to think about is the intent behind what people are looking at. That is how you serve up good organic content. You should measure how many views you get on a page and how much time people spend there. You can get this from Google Analytics. Do people bounce off the page and go somewhere else because they didn't find what they were looking for? Was their intent not served? Or do they move on to other places on your website and potentially perform an action you wanted.
You can measure it with impressions. You can measure it with click-throughs. You can measure it with the conversion rate. But importantly, you also want to get to a point where you're identifying how many leads you're getting from your SEO efforts. That's where a lot of agencies don't go. They don't go into leads. They don't even go into patients. By far, they don't go into patients. So what you need to do is find an agency that understands the whole funnel and can track people from organic awareness to becoming a patient. And every step in between.
LiveseySolar
LiveseySolar's mission is to double the size of 150 cataract and refractive surgery practices. Using our proven marketing frameworks and deep market knowledge, our customers can predictably and sustainably grow their practices so that they can enjoy a healthy balance between both worlds – a successful private practice and a happy life.
Meet our Founders
We're passionate about helping leaders of high-quality, growth-minded practice owners double their practice revenue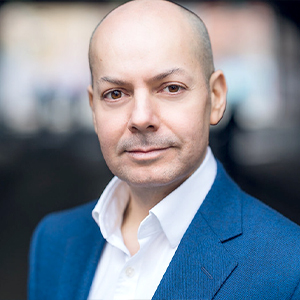 Rod Solar
Founder & Fractional CMO
Rod co-founded LiveseySolar and acts as a Fractional CMO for our customers. He's on a mission to help transform the lives of 10,000 people with vision correction surgery by 2024. To achieve that, he inspires his customers to make confident decisions that will help 50,000 people take the first step towards vision correction.
LiveseySolar completely transformed the way we were approaching this… We've gone from having just the dream of having a practice to having a practice up and running with people making inquiries and booking for procedures… It's extremely pleasing. We feel lucky we connected with LiveseySolar.
— Dr Matthew Russell, MBChB, FRANZCO, specialist ophthalmic surgeon and founder of VSON and OKKO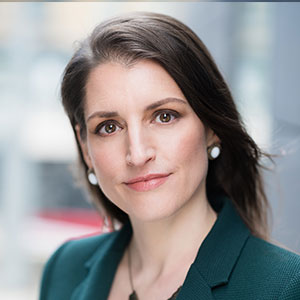 Laura Livesey
Founder & CEO
Laura Livesey is the co-founder & CEO of LiveseySolar. She has developed powerful refractive surgery marketing systems that increase patient volumes and profits for doctors, clinics, and hospitals, since 1997.
Rod and Laura know as much about marketing surgery to patients as I know about performing it. They are an expert in the field of laser eye surgery marketing. They know this industry inside out. I believe that they could help many companies in a variety of areas including marketing materials, sales training and marketing support for doctors.
— Prof. Dan Reinstein, MD MA FRSC DABO, founder of the London Vision Clinic, UK