Healthcare consultations skills: Using intent statements keeps them fresh, personalised and motivating
We did a mystery shop the other day at a local branch of a high street chain of elective surgery clinics. As usual, the greeting was lackluster, the warm-up non-existent, and the intent statement perfunctory.
I said I'd provide some samples of intent statements that work after a greeting and warm-up has been performed at the consultation.
Just to review, the intent statement has five elements:
Two examples of healthcare consultation intent statements
Here is an example of an intent statement that would be given by a patient counselor or assistant that was hosting the consultation:
"First, we're going to have a little chat. I'm going to ask you lots of questions about you, your motivations, and any concerns you may have. Then, I'll introduce you the nurse who will conduct your examination. After that, we'll get together again for another little chat…Now, it's completely normal to have lots of questions and to even feel a little bit apprehensive about the process. If you have a question, feel free to ask me or anyone of us at any time, that's what we're here for. You may not even be suitable for one of our cosmetic surgery procedures, but after the examination we'll be certain, and if you are suitable we'll recommend the best treatment for you. At the end, if we do recommend a procedure, we can discuss the finances and scheduling, if you want to be a patient. Does all that sound alright?"
That's a fairly simple one that most counselors can learn to perform after a little practice. Here is another one they could use:
"Most people, when they come here, have a lot of questions in their minds before they come in. The first questions everyone has are: how long is the consultation going to take, what are we going to be doing while we're here, and is going to be a high pressured sales pitch? So what I'm going to do is answer those questions first, and any other questions you might have, before we begin.
It says in the welcome letter that the consultation will take at least 2 hours, in fact the time you stay here is entirely up to you depending on your interest level, most people stay even longer than 2 hours though, because I'm not going to show you a typical eye surgery practice, I'm going to show you something you've never seen before: A customised treatment plan that is the safest and most comprehensive available in the UK. As far as what we're going to be doing today, we're going to be talking about your vision, we're going to look at your current vision and compare it to the vision you could have after you have laser eye surgery.
At this point, I don't even know if we have anything for you because I don't even know if you're suitable for the treatment. So we're going to ask you lots of questions, if you don't mind, just to see if we have anything for you. As far as a high-pressured sales pitch, we're the most prestigious refractive surgery clinic in the country with an internationally recognised surgeon, so we certainly wouldn't want to high pressure anyone into anything, and jeopardise our reputation.
Now, on the other side of the coin, we are a private clinic, so if you do see something you like while you are here, we'll certainly help you to become involved. In other words, if you're found suitable, I'm going to ask you to book a treatment date – which is the next step in the process. Fair enough?"
I suggest that practitioners (doctors, surgeons, nurses, optometrists, chiropractors, etc.) also use an intent statement that follows my five steps so that patients know what to expect during the examination component of the consultation.
How can you learn good intent statements?
In our healthcare consultation skills and teamwork course, we ensure that all of the participants write and learn their own intent statements. In our coaching, we help them adapt their intent statements until they fit like a glove and can be delivered with maximum confidence and enthusiasm. This is often the only step in the process that we insist is scripted, learned, rehearsed and repeated verbatim.
Many of my participants may find that their intent statement is similar to the one above or quite different to it. They also may find that one would make sense for their personality and another may not make sense for their personality.
The most important thing in doing an intent statement is that you understand what it is you're trying to accomplish. Our whole goal is to reduce the prospects' tension and anything contrary to that should be avoided. In doing so, we need to use the five essential elements in doing a good intent statement.
Remember, the most important thing in sales is to put in your own personality and we can only do that if we understand the why in what we're doing. And if we continually inquire: is what we're doing today making sense for today's customer? Is what I did a year ago out of date?
Keep yourself in that enquiry, and that will keep your consultations fresh, personalised and motivating.
Meet our Founders
We're passionate about helping leaders of high-quality, growth-minded practice owners double their practice revenue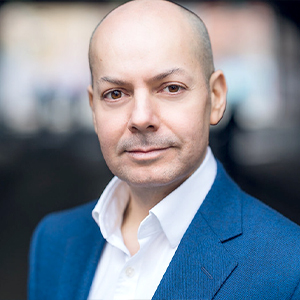 Rod Solar
Founder & Fractional CMO
Rod co-founded LiveseySolar and acts as a Fractional CMO for our customers. He's on a mission to help transform the lives of 10,000 people with vision correction surgery by 2024. To achieve that, he inspires his customers to make confident decisions that will help 50,000 people take the first step towards vision correction.
LiveseySolar completely transformed the way we were approaching this… We've gone from having just the dream of having a practice to having a practice up and running with people making inquiries and booking for procedures… It's extremely pleasing. We feel lucky we connected with LiveseySolar.
— Dr Matthew Russell, MBChB, FRANZCO, specialist ophthalmic surgeon and founder of VSON and OKKO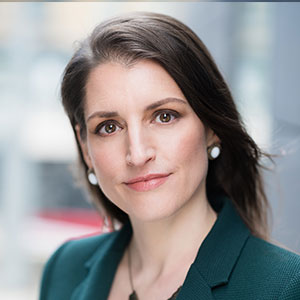 Laura Livesey
Founder & CEO
Laura Livesey is the co-founder & CEO of LiveseySolar. She has developed powerful refractive surgery marketing systems that increase patient volumes and profits for doctors, clinics, and hospitals, since 1997.
Rod and Laura know as much about marketing surgery to patients as I know about performing it. They are an expert in the field of laser eye surgery marketing. They know this industry inside out. I believe that they could help many companies in a variety of areas including marketing materials, sales training and marketing support for doctors.
— Prof. Dan Reinstein, MD MA FRSC DABO, founder of the London Vision Clinic, UK