Savvy customers won't tolerate poor UK customer service
Poor customer service is ubiquitous in the UK. Each year the UK loses 12 Billion from poor customer service and 50% of customers take their custom elsewhere as a result of inadequate customer service.
Hopefully, if your customers feel they are receiving poor customer service, they will not have a response as heated as this business man who smashed up his £100,000 BMW in protest of the poor customer service he received from the manufacturer after a series of mechanical problems.
However, it's best to avoid the possibility by providing good customer service in the first place.
Neglecting to provide good customer service can cause a lot of damage to small and large businesses alike. It can even affect your business before your potential customers make a sale. When people find themselves ignored, talked down to or treated to robotic scripts or uneducated employees, they head for the hills instead of reaching for their wallet.
Have you ever walked into a shop to buy something only to head out empty-handed in frustration because the shop assistant was too busy talking on the phone or otherwise engaged to serve you?
This can happen in all sorts of businesses, not just a retail environment.
The impact of poor customer service in a call centre setting
A survey by US contact centre provider, Teleperformance found that a single negative performance with a call centre would cause 68% of the survey respondents to take their business elsewhere. The survey also revealed that customers expect excellent customer service from a trusted brand, with 87% feeling that they had a right to better customer service if they regularly spent money at a particular company.
When it comes to customer service, we often don't get second chances at making a good impression.
Our customer relationships are determined from the very first interaction we make with that person and so it is vital to get right from the start.
For our clients with call centres, customer service includes waiting time or the dreaded hold music. 49% of people dread calling a business for fear of being put on hold and 40% are irritated if they don't speak to a real person immediately. There is even a website listing direct contact numbers for various different companies, allowing people to bypass the automated menus and avoid being put on hold.
With statistics like this, you would think that more businesses would be putting effort into improving their call centres, but a Yougov survey of 2,000 customers found that, shockingly, less than 1% of respondents claimed to have never had a negative call centre experience.
Harnessing an emotional connection for engagement with customers
As human beings, we pick up on feelings and emotions through words and speech patterns – we have an emotional connection with the person we are speaking to.
Essentially, customers can "feel" what your staff are feeling and unfortunately, call centre teams are often not feeling that great!
Call centres are notorious for being difficult places to work, due to the monotonous, repetitive nature of the work and stress caused by ambitious targets and poor organisational structures. Because of this, attracting and retaining quality customer service staff who are skilled at working in a call centre environment can be tricky.
One of our mantras at LiveseySolar is that prospects are incredibly lazy (and rightly so!). They will not work hard to do business with you – that's your job! Anything that makes it challenging or unpleasant for a person to do business with you is something to address immediately, as it is undoubtedly costing you in lost sales.
So how do we address this problem in a way which not only helps your customers, but also your staff?
In this study, by Which, customers slammed even the high-volume, low-price giants. Whereas once, it may be expected that a lower level of customer service was a fair trade to make in exchange for a lower-priced products, customer expectations are rising and consumers now demand excellent customer service from even companies who have branded themselves as being a budget option.
Higher customer expectations, reshaped by social media channels such as Twitter, and increased business competition, has made it even harder to satisfy callers.
A difference in customer service is required, and this is our approach:
We can use the fact that customer expectations are higher than ever to our benefit if we look at the idea that customer service is generally poor everywhere. We need to engage with customers in a new way that helps us to stand out, raise the bar of customer service standards, and meet these higher expectations.
Daniel Goleman, the father of the concept of "emotional intelligence", has nicely captured what is often missing from customer experience:
"Because emotions are contagious, how your employees interact with your customers determines how the customer will feel about your company.  You want your employees to be using their emotional intelligence to get and stay in an upbeat, empathic space, and to relate to your customers from that state."
You can read more about this here, in our article about how an emotional connection with customers is becoming a necessity and how large companies like Coca Cola and American Express are all actively involved in preparing their staff to engage in this 'new' emotional way with customers.
Meet our Founders
We're passionate about helping leaders of high-quality, growth-minded practice owners double their practice revenue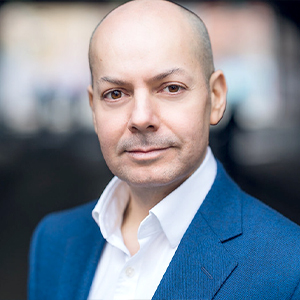 Rod Solar
Founder & Fractional CMO
Rod co-founded LiveseySolar and acts as a Fractional CMO for our customers. He's on a mission to help transform the lives of 10,000 people with vision correction surgery by 2024. To achieve that, he inspires his customers to make confident decisions that will help 50,000 people take the first step towards vision correction.
LiveseySolar completely transformed the way we were approaching this… We've gone from having just the dream of having a practice to having a practice up and running with people making inquiries and booking for procedures… It's extremely pleasing. We feel lucky we connected with LiveseySolar.
— Dr Matthew Russell, MBChB, FRANZCO, specialist ophthalmic surgeon and founder of VSON and OKKO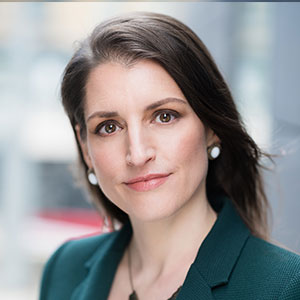 Laura Livesey
Founder & CEO
Laura Livesey is the co-founder & CEO of LiveseySolar. She has developed powerful refractive surgery marketing systems that increase patient volumes and profits for doctors, clinics, and hospitals, since 1997.
Rod and Laura know as much about marketing surgery to patients as I know about performing it. They are an expert in the field of laser eye surgery marketing. They know this industry inside out. I believe that they could help many companies in a variety of areas including marketing materials, sales training and marketing support for doctors.
— Prof. Dan Reinstein, MD MA FRSC DABO, founder of the London Vision Clinic, UK