The confirmation bias and resistance to selling
In this series of five posts, we explored the manifestations of cognitive dissonance and how I feel it results in a self-fulfilling prophecy: a vast disparity between what we think sales people do, and what they really do to be successful.
So far we've met Hailey Hard-Sell, Nadia No-Sell, and Wendy Won't-Sell, and learned about how their assumptions and behaviors are counterproductive to their goals. We've also discussed how all are influenced by the confirmation bias that you have to be pushy to sell well. Some, like Hailey Hard-Sell, embrace this bias. Others, like Nadia No-Sell, simply don't bother. While others still, like Wendy Won't Sell, really want to do their best, but act in ways that simply don't serve their or their prospects needs.
Did you see yourself in these stereotypes? Many people involved in selling see some aspects of these people in themselves. If you did, what can you do?
First, you need to realise that nearly everyone is resistant to selling.
In the sales training I do, I typically start things off by asking people to share words they associate with the word "sell". Invariably, people will share negatively-charged words (e.g. pushy, deceitful, untrustworthy, rip-off, etc.).
This stems from a deep-seated anxiety that most people have around selling, whatever industry they are in and whatever role they assume. The first thing to realise is that you're not alone in your feelings of resistance. Nearly everyone has some anxiety around selling. Even the successful ones.
What's the difference between experiencing anxiety and succeeding in sales, versus experiencing that same anxiety and failing? Here's the secret:
Those who succeed feel just as much anxiety around selling than those who fail. The difference is that those who succeed feel the fear, and do it anyway. Those who fail, on the other hand, fail to act, and hope the feeling will go away.
But it's not just acting in any way that seems to put yours or the prospect's needs as more important than the other. The challenge lies in acting so that both your needs and the prospects needs are equally valuable and important.
If you know how to do this, you'll know how to act. When you act in this way, your fear will likely still be there, but it will no longer stand in your way.
People that are successful in sales are not born with magical selling skills. They bring all sorts of talents to the table, some that you'd least expect would be associated with a "typical salesperson". While some have it easier than others, it's not what they bring that makes the most difference. The biggest differences from what they actually do with the talents they've been given.
What successful people do; again, regardless of the talents they bring to the table, is make a commitment to learn the skills required to sell professionally, and then they get on and do it!
I know: it's much easier said than done. In my next post, I'll share more tools and approaches you can use to overcome resistance to selling.
Meet our Founders
We're passionate about helping leaders of high-quality, growth-minded practice owners double their practice revenue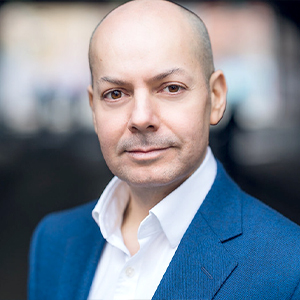 Rod Solar
Founder & Fractional CMO
Rod co-founded LiveseySolar and acts as a Fractional CMO for our customers. He's on a mission to help transform the lives of 10,000 people with vision correction surgery by 2024. To achieve that, he inspires his customers to make confident decisions that will help 50,000 people take the first step towards vision correction.
LiveseySolar completely transformed the way we were approaching this… We've gone from having just the dream of having a practice to having a practice up and running with people making inquiries and booking for procedures… It's extremely pleasing. We feel lucky we connected with LiveseySolar.
— Dr Matthew Russell, MBChB, FRANZCO, specialist ophthalmic surgeon and founder of VSON and OKKO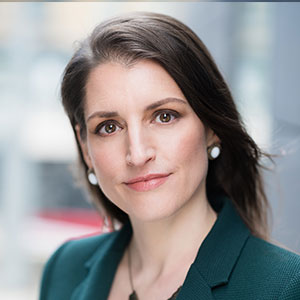 Laura Livesey
Founder & CEO
Laura Livesey is the co-founder & CEO of LiveseySolar. She has developed powerful refractive surgery marketing systems that increase patient volumes and profits for doctors, clinics, and hospitals, since 1997.
Rod and Laura know as much about marketing surgery to patients as I know about performing it. They are an expert in the field of laser eye surgery marketing. They know this industry inside out. I believe that they could help many companies in a variety of areas including marketing materials, sales training and marketing support for doctors.
— Prof. Dan Reinstein, MD MA FRSC DABO, founder of the London Vision Clinic, UK