How to hire website design companies
We make websites
We don't think we need to tell you what a website is or why you need one. Web design companies have proliferated over the past 20 years of designing websites, and most of our clients know that having an effective website is non-negotiable these days.
What is not so widely known is how to hire web designing companies and whether you need the cachet of a "London website designer", the chop and change of your cousin's geeky IT friend, or a website agency with a strategic marketing focus.
We've been developing websites since 1997 and are heavily biased towards the strategy and measurement of your online marketing efforts.
Our short guide to determining if we're a good fit for your next website design project
Before considering us for your website design or redesign, consider the following.
We're not a good fit for you if you want your website to
please you
impress your professional colleagues
show off your personal design skills
bend the truth
spam search engines
sit there, just as it is, until the end of time
Please, call our competitors. We're just not that into you.
We'll get along great if you want your website to
convert your online visitors
help your visitors find the info they seek
follow best practices for usability
share information truthfully
follow best practices for SEO
be as updatable as email
Please, give us a call.
Why are we so choosy? Because we only want to make websites that your consumers want to use. What do your customers want most? According to HubSpot, 76% of consumers say the most important factor in a website's design is "the website makes it easy for me to find what I want."
Therefore, we don't
obsess over visual design
worry if you think it looks pretty
use flash, heavy graphics or tonnes of video (unless these things help your visitors find what they want)
reinvent the wheel when it comes to design and layout
differentiate with the design/navigation of your website
Instead, we build sites designed for usability, conversion rate, and testing over and over and over again.
12 things you want your website to be and do:
Compete well and generate enquiries. When your website is ready, you should be ready to attract visitors and more importantly – convert them. Your site should be able to motivate visitors to either call or enquire online. The whole goal of an effective website is for the consumer to take the next step in your sales process (usually, the call).
Look good. While this is not the most important element of your new site (see above), looks matter. It should be modern, on-brand, and consumer-friendly.
Have back-end functionality. You should have a back-end that enables you to edit and add simple content at will, without depending on a designer. The most important aspect of a website is fresh and frequently updated content – having control over this aspect of your website cannot be underestimated. Allow you to add and edit pages after the site is built, without relying on a third-party. You should be able to add and edit as many pages as you want, at will, from any computer connected to the internet, without needing to know any HTML code to perform basic tasks such as: adding, moving and deleting pages, changing page titles, editing content wording and dates, correcting errors, adding images, sounds, videos and other elements. Further, your back end offers WYSIWYG (What you see is what you get) Text Editing. All of the websites we build can be edited right from your mobile phone.
Be multi-media ready. Your website should be able to easily embed video, audio and photography, and should be designed in such a way that you will be able to add content yourself in future.
Have an analytics package attached. Shortly after the website is launched, you should attach a web analytics application to the website. Without web analytics, you cannot effectively optimize your site for conversion or search engines. Additionally, you can waste a lot of money on Pay-Per-Click advertising if you're not very clear about your results as measured by web analytics. Google Analytics is often the most accessible choice.
Be fully standards-compliant. All of the code should be in full compliance with the standards of the W3C. This is important not only for interoperability with today's browser but also for forward compatibility with the tools of the next generation. It is also important that web pages render in HTML and CSS allowing them to show up on iPhones, BlackBerrys, Androids, and iPads, etc.
Not require rebuilding when adding or updating content. First of all, your website design templates and website content must be separate. Many designers don't build websites this way. Instead, they build them the way they build brochures – one static page at a time. With separate design and content elements, changes you make to your templates or content can be reflected immediately on your site, with no need for regenerating static pages. And, when it's time for a redesign, you'll want access to interchangeable themes which makes designing everything from the simplest blog to the most complicated membership site much easier. And you can even have multiple themes with totally different looks that you switch with a single click.
Allow multiple authors to contribute to content from multiple locations. Your content management system should have an advanced user system that allows several levels of users, with different levels having different (and configurable) privileges with regard to publishing, editing, options, and managing users.
Be blog ready and social media-ready. A blog is a necessary and very efficient way to add new content without interfering with your overall site architecture. Further, blogging greatly increases the number of indexable pages on your site, and increases visitor loyalty and time on-site – factors that will help increase your visibility on search engines and conversions. You'll be able to easily share your content on social media like Facebook, LinkedIn, Twitter and RSS Feed. Your blog should include:
Cross-blog communication tools
Comments
Spam protection
Full user registration
Password Protected Posts
Easy installation and upgrades
Workflow support
Inexpensively support new functionality as it's required. Want to add a poll, an events calendar, a picture gallery, or anything else you think will help convert more visitors or lead to more visitor engagement on your site? Your website should be completely scalable. It should allow you access to thousands of pre-built plug-ins, so you don't have to spend money on developing new functionality for your site.
Be relatively inexpensive and quick to build, enabling you to spend more of your time and budget on attracting visitors to your website. While all of the functionality above sounds expensive – a website as described above can often cost much less than a custom design prepared by a website designer, can often take considerably less time to implement and will certainly cost you less to update and maintain.
Be SEO friendly from the site launch. Much of baseline SEO (80-90%) is a product of the absence of technical barriers to search engine crawlers. You will want a site that is designed with base SEO as a design principle.
Meet our Founders
We're passionate about helping leaders of high-quality, growth-minded practice owners double their practice revenue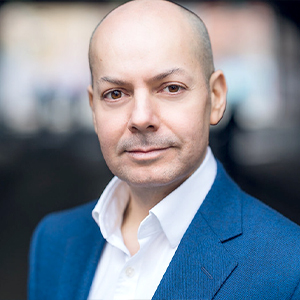 Rod Solar
Founder & Fractional CMO
Rod co-founded LiveseySolar and acts as a Fractional CMO for our customers. He's on a mission to help transform the lives of 10,000 people with vision correction surgery by 2024. To achieve that, he inspires his customers to make confident decisions that will help 50,000 people take the first step towards vision correction.
LiveseySolar completely transformed the way we were approaching this… We've gone from having just the dream of having a practice to having a practice up and running with people making inquiries and booking for procedures… It's extremely pleasing. We feel lucky we connected with LiveseySolar.
— Dr Matthew Russell, MBChB, FRANZCO, specialist ophthalmic surgeon and founder of VSON and OKKO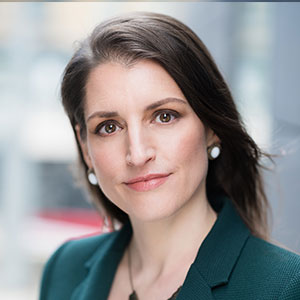 Laura Livesey
Founder & CEO
Laura Livesey is the co-founder & CEO of LiveseySolar. She has developed powerful refractive surgery marketing systems that increase patient volumes and profits for doctors, clinics, and hospitals, since 1997.
Rod and Laura know as much about marketing surgery to patients as I know about performing it. They are an expert in the field of laser eye surgery marketing. They know this industry inside out. I believe that they could help many companies in a variety of areas including marketing materials, sales training and marketing support for doctors.
— Prof. Dan Reinstein, MD MA FRSC DABO, founder of the London Vision Clinic, UK