What separates customer service stars from the dogs?
I was re-reading The Nordstrom Way: The Inside Story of America's Number One Customer Service Company. For those of you who are not familiar with Nordstrom, they are an upscale department store chain in the United States.
As I was reading, I noticed something that really exemplifies something that I've been trying to teach during our health care sales and customer service training courses about what makes the difference between customer service stars and customer service dogs. On page 27, there is a story that has helped to build the mystique that is Nordstrom's approach to customer service:
"A customer…fell in love with a pair of burgundy, pleated Donna Karan slacks that had just gone on sale at the Nordstrom store in downtown Seattle. But the store was out of her size and the sales associate was unable to to track down a pair at the five other Nordstrom stores in the Seattle area. Aware that the same slacks were available across the street at a competitor, the associate secured some petty cash from her department manger, marched across the street to the Frederick and Nelson department store, where she bought the slacks (at full price), returned to Nordstrom, and then sold them to the customer for the marked-down Nordstrom price."
To put the story in context, the author Robert Spector goes on to write: "Obviously, Nordstrom didn't make any money on the sale, but it was an investment in promoting the loyalty of an appreciative customer, who, would more than likely, favor Nordstrom for her next purchase."
Contrast that story with Laura Livesey's experience with Principles, a London-based clothing store that prides themselves as "making sense of fashion":
"I spent about 45 minutes shopping online on Principle's website and ordered five items totaling about £150. First, I received an email saying that the items were being delivered. Then, after the delivery date had come and gone, I received another email stating that the items had been returned. I first emailed them and told them that I wanted the items. 24 hours later there was no response, so I phoned them. I spoke to the customer service representative on the phone, who instead of trying to help me solve my problem started telling me that it was my fault that they were unable to deliver the items.

When I said that I wasn't concerned about the late delivery and only wanted to receive the items, they told me that they couldn't help me and I would have to go back to the website and reorder them. I knew that most of these items were sale items, so I couldn't just reorder the now unavailable items from the website. The rep told me check on the website anyway, and if the items were not available, then to phone them back. They would give me the phone numbers of the stores so I could call them to see if the items were available. When I said that I didn't have the time to chase down the individual items all over London myself, they told me that they couldn't help me and told me to have a nice day. All of this without even apologising."
Consider the fact that the latter story happened when most retail stores in the UK were struggling with significantly slower sales due to the economic downturn…
Principles, the fashion retailer, went into administration in 2008, and has been bought with its stock from administration by Debenhams, the standalone stores have closed and only the concessions (in Debenhams) remain. Nordstrom, on the other hand, founded in 1901, was listed at No. 72 in Fortune magazine's 100 Best Companies to Work For 2009 and ranked No. 286 (previously 293) on the Fortune 500 for 2007. Today, there are 225 stores operating in 29 states across the U.S.
Now, here's the question: What accounts for the difference in approach?
Here's a hint: the reason isn't down to country-specific differences; it isn't due to individual differences in customer service reps; it isn't even due to the quality of the management in these two very different approaches to customer service. I doubt that it is even due to the amount of customer service training that these two staff members received.
What separates customer service stars from the dogs? What do you think is the answer? Comment below to give us your opinions.
Meet our Founders
We're passionate about helping leaders of high-quality, growth-minded practice owners double their practice revenue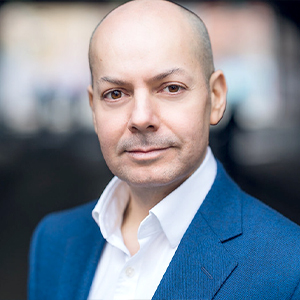 Rod Solar
Founder & Fractional CMO
Rod co-founded LiveseySolar and acts as a Fractional CMO for our customers. He's on a mission to help transform the lives of 10,000 people with vision correction surgery by 2024. To achieve that, he inspires his customers to make confident decisions that will help 50,000 people take the first step towards vision correction.
LiveseySolar completely transformed the way we were approaching this… We've gone from having just the dream of having a practice to having a practice up and running with people making inquiries and booking for procedures… It's extremely pleasing. We feel lucky we connected with LiveseySolar.
— Dr Matthew Russell, MBChB, FRANZCO, specialist ophthalmic surgeon and founder of VSON and OKKO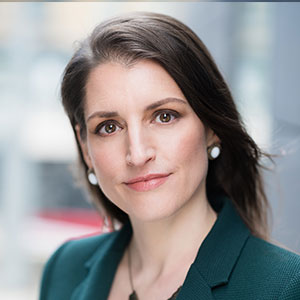 Laura Livesey
Founder & CEO
Laura Livesey is the co-founder & CEO of LiveseySolar. She has developed powerful refractive surgery marketing systems that increase patient volumes and profits for doctors, clinics, and hospitals, since 1997.
Rod and Laura know as much about marketing surgery to patients as I know about performing it. They are an expert in the field of laser eye surgery marketing. They know this industry inside out. I believe that they could help many companies in a variety of areas including marketing materials, sales training and marketing support for doctors.
— Prof. Dan Reinstein, MD MA FRSC DABO, founder of the London Vision Clinic, UK