Branding for Healthcare Companies
Branding is a concept that is often misunderstood in marketing.  Many people confuse a company's advertising or logo, as branding, when branding is actually a strategy that helps you make decisions about many things in your organization (culture, people issues), but for our purposes here, we will focus on how effective branding can help you with marketing and marketing decisions.
What is a "brand?"
There are thousands of definitions of branding, but we feel it's best defined not by what you intend to "be on paper", but what "consumers actually experience" when they interact with you. In our view a brand is defined by the values that people will associate with your products, services, people, logo, and company name.
What essential values will be top of mind, in most consumer intereactions with your company? Whether it's the surgeon, the front desk, or the telephonist, what key values would you like consumers to experience at every "moment of truth" they have when they interact with any part of your organization?
Without a brand strategy, your healthcare brand becomes a mixture of uneven levels of customer service, promises (broken or kept), sales techniques (pushy or elegant), and a multitude of other inputs provided by an army (or a few) people working off of their own assumptions of what your brand is about.
With a brand strategy, you align your people, systems, and operations to act based on the values that you have consciously chosen for your brand.
LiveseySolar Practice Builders have been fortunate enough to be involved in several corporate naming processes and have helped name six companies including London Vision Clinic, Focus Clinics and St. James's Laser Vision. Not one of these names are world-recognised brands like Amazon, Google or Apple, but all of them were the fruit of a very comprehensive process.
The Process to create an effective brand stategy
Our process to ensure your brand strategy integrates well with your internal and external worlds is the following:
Identify your internal participants
It is crucial that you develop a group of the top leaders in your organization to participate in your branding process and foster buy-in and ownership of your brand strategy. We recommend working with between 4 to 12 people who lead your company's functional areas. For smaller  clinics, your key people who have responsibility for executing your service will be helpful in this working group.
Besides your project leader who initiated the branding project, we suggest you create a working team that consists of:
Your CEO / MD / Chief Executive
Top operational / administrative executive (COO/Practice or Clinic Manager )
Top financial team member (CFO)
Top medical executive (CMO)
Top HR executive
Top marketing and/or sales executive(s)
Identify the external partner to lead the process
While it's not strictly necessary to bring in an outside agency to help with your brand strategy, bringing in an outside partner means you have the expertise and accountability you need to get the project off the ground. Additionally, even if you have a savvy internal marketer, they are often under pressure to drive multiple other projects, and you will see your branding project consistently pushed back internally, due to other priorities.
Another key feature of using a non-biased external party, is that you have someone who can help to navigate the often "sensitive conversations" that can commonly occur within teams who are comfortable working together. An outside partner can be crucial in breaking through what previously ended up in an impasse, when you strive to isolate and identify what truly is most important to convey to your consumers.
Hold a kickoff workshop
Now that your internal and external team is in place, we hold a formal meeting to set out the process we'll undertake, the roles and responsibiltiies of participants, and the decision making process we'll be using. No less important is the formal committment, by your key executives, to adhere to the branding process that your have all now publically stated as important.
Gauge your current brand
If you are a new company, then this doesn't apply to you, but if you've been in operation, we will work with you to identity data points you currently have, or could get, that provide a snapshot of what your consumers currently think of your brand. If you have done focus groups, surveys, or captured patient testimonials, this is a good place to start.
Develop the core elements of the brand strategy
This is where we develop the 3 key elements of your strategy:
1. Brand promise
What do you want people to remember about you / associate with you? (in the blink of an eye. What do you most want to "stand for" in the customer's mind? )
2. Brand attributes
What values do you stand for?
3. Brand embodiment
How do you "walk to talk" on a day to day level and support your brand promise? For example, how many locations do you need underneath your brand? If one of your aims is "convenience" then multiple sites would be a good demonstration of this. However if you aim to be "exclusive" and a "boutique brand", then perhaps you will focus more on one site that embodies absolute top-of-the-line, "one of a kind" attributes that cannot be found anywhere else.
Document your new brand strategy for effective use
Once the whole branding process is completed, then a document is created that can be read by everyone in the organization. It opens with a heartfelt message from the CEO or head of your company outlining the brand process you've been through and how you are committed to demonstrating your brand values at every point of consumer contact.
Meet our Founders
We're passionate about helping leaders of high-quality, growth-minded practice owners double their practice revenue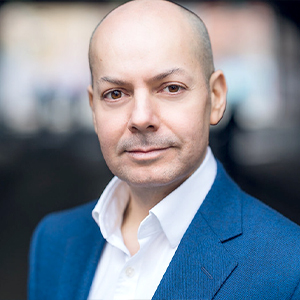 Rod Solar
Founder & Fractional CMO
Rod co-founded LiveseySolar and acts as a Fractional CMO for our customers. He's on a mission to help transform the lives of 10,000 people with vision correction surgery by 2024. To achieve that, he inspires his customers to make confident decisions that will help 50,000 people take the first step towards vision correction.
LiveseySolar completely transformed the way we were approaching this… We've gone from having just the dream of having a practice to having a practice up and running with people making inquiries and booking for procedures… It's extremely pleasing. We feel lucky we connected with LiveseySolar.
— Dr Matthew Russell, MBChB, FRANZCO, specialist ophthalmic surgeon and founder of VSON and OKKO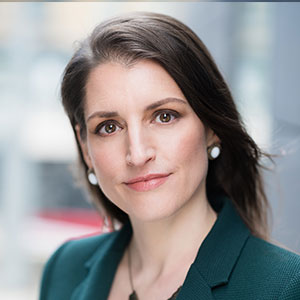 Laura Livesey
Founder & CEO
Laura Livesey is the co-founder & CEO of LiveseySolar. She has developed powerful refractive surgery marketing systems that increase patient volumes and profits for doctors, clinics, and hospitals, since 1997.
Rod and Laura know as much about marketing surgery to patients as I know about performing it. They are an expert in the field of laser eye surgery marketing. They know this industry inside out. I believe that they could help many companies in a variety of areas including marketing materials, sales training and marketing support for doctors.
— Prof. Dan Reinstein, MD MA FRSC DABO, founder of the London Vision Clinic, UK