Good greetings reduce selling resistance in healthcare consultations
How do our clients feel when they walk into our clinics?
Are they excited, bubbling with anticipation, positive and open-minded? Wherever they come from, they probably have a little apprehension. Could they be anxious, concerned, guilty, or even hostile? Maybe they're afraid – of the situation, commitment, salespeople, the unknown. In this state, are they ready to make a buying decision?
Our goal is to reduce tension, to make them feel comfortable and relaxed. It is only after they are relaxed that they will open up to us later in the consultation in order to make a buying decision. Therefore, anything contrary to making our prospects feel totally at ease should be avoided.
Very often, we are antagonizing our prospects from the very beginning, by judging them, interrogating them, selling them just a little too soon, or sometimes ignoring them. Good greetings, are in fact, the first step in converting more first consultations into patients.
Dogs get it right
Anyone who's ever had a dog knows that they are accomplished professionals at the art of first impressions. A friendly dog, whether she's familiar with you or not, will approach everyday with the enthusiasm and eagerness of a kid on Christmas morning.
Smart dogs know that on the other end of that eager greeting is some highly anticipated reward: whether it's a treat, a pet on the head, or even a minor voice inflection – they clearly understand the relationship between cause and effect.
But, why is it that what dogs get right by instinct, humans fail to deliver by design?
Why do people who are paid money to greet strangers, fail to get it right?
I think it starts and ends with a failure to relate cause and effect, and to understand the purpose of a good greeting. Most people, when the relationship between cause and effect is clearly defined, get greetings right.
All you've got to do is try to remember how your staff candidates greeted you (their prospective boss) at their job interview or on their first day of work. They greeted you that way because, in part, getting or keeping their job depended on it.
Now compare that memory to how they greet patients on a daily basis. Do you see a difference? If not, great – get them to teach others. If you do see a difference, ask yourself this question: Doesn't their job (and indeed yours) depend on these patients?
What is the purpose of the Greeting?
The purpose of the greeting is to create rapport, and instill the trust and credibility necessary to get inside the hearts and minds of our customers.
We have one chance to make a first impression – and we must get it right. What is important to understand is that every step in the sales process is a building block towards the sale. And each step must be done correctly and powerfully.
The initial handshake and point of contact is the greeting. The warm-up is when we get to know and befriend our customer. The biggest mistake people make in the greeting and warm-up is to not understand the psychological state of the prospect, and the need to reduce their tension.
Meet our Founders
We're passionate about helping leaders of high-quality, growth-minded practice owners double their practice revenue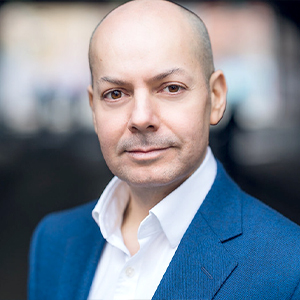 Rod Solar
Founder & Fractional CMO
Rod co-founded LiveseySolar and acts as a Fractional CMO for our customers. He's on a mission to help transform the lives of 10,000 people with vision correction surgery by 2024. To achieve that, he inspires his customers to make confident decisions that will help 50,000 people take the first step towards vision correction.
LiveseySolar completely transformed the way we were approaching this… We've gone from having just the dream of having a practice to having a practice up and running with people making inquiries and booking for procedures… It's extremely pleasing. We feel lucky we connected with LiveseySolar.
— Dr Matthew Russell, MBChB, FRANZCO, specialist ophthalmic surgeon and founder of VSON and OKKO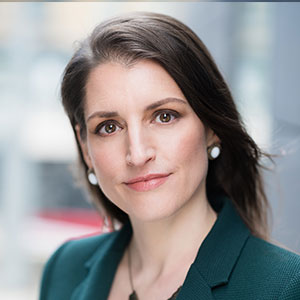 Laura Livesey
Founder & CEO
Laura Livesey is the co-founder & CEO of LiveseySolar. She has developed powerful refractive surgery marketing systems that increase patient volumes and profits for doctors, clinics, and hospitals, since 1997.
Rod and Laura know as much about marketing surgery to patients as I know about performing it. They are an expert in the field of laser eye surgery marketing. They know this industry inside out. I believe that they could help many companies in a variety of areas including marketing materials, sales training and marketing support for doctors.
— Prof. Dan Reinstein, MD MA FRSC DABO, founder of the London Vision Clinic, UK