Google v Bing – how should you split your internet marketing efforts?
During a call today with one of our clients, he asked if he should be targeting both Google and Bing for search engine marketing. Wondering who might be the likely winner in a showdown between Google v Bing is a great question!
Given Google's domination of the search engine market, the question of Google v Bing is not one we often discuss. Everyone pretty much understands that ignoring Google is a terrible idea. But how should you consider Bing, Google's closest competitor in your marketing efforts?
Search Engine Market Share in the UK
As you can see, Google dwarfs its competitors with regards to market share. So, should you bother with Bing? I assure you, most UK internet marketers don't. Bing has a larger market share in the US, and that's the source of most of the advice on internet marketing.
Google v Bing: Search Engine Optimisation
When it comes to optimising your pages for search; most of the most SEO important factors (content relevance, inbound links, content quality, technical issues, user engagement) that apply to Google also applies to Bing. Of course, there are some Bing tweaks you may want to consider, including Bing's greater emphasis on
heading tags
backlink quality and specificity
your homepage
older content
multimedia
social signals
Mostly, any good SEO should consider the above factors, so as long as you're good with Google, you'll be right with Bing.
Google v Bing: Search Engine Marketing (Paid Search aka AdWords)
Most paid search experts agree that BingAds is on par with Google AdWords with regards to ease of use and functionality. Both platforms have similar tools and features to help you manage your paid search campaigns. Bing does a good job of breaking down the comparison between Google Adwords and BingAds.
However, there are some advantages to using the BingAds platform if you feel Bing users have similar characteristics to your target market. In a nutshell, "if cost and high competition levels are significant factors in your advertising budget, then Bing could be a better choice and result in lower cost-per-acquisitions. If you're looking for a more user-friendly platform with high search volume, Google AdWords is often a better choice."
Our advice is to look at your target demographics to see if there's a good overlap between your ideal customers and Bing's user base. According to Search Engine Land, here are some key demographic data points you can consider:
More Google users use a Mac (24%) as their primary computer v Yahoo/Bing users (17%)
Google users had the highest smartphone penetration (80%) vs. 58% for Yahoo and 65% for Bing
Female primary Google users outnumber males (54/46%)
For Bing and Yahoo, there are a greater number of male users
The majority of Google users were younger than 45, while the opposite is true for Bing and Yahoo
Here's the takeaway message:
It's more likely that a Bing user is an older male (45 and over) using a desktop to search online, while a younger female (44 and under) is more likley to use Google on a smartphone.
Google v Bing: Don't forget that Google's market share is 8 and a half times as big as Bing's
We need to be careful in making big generalisations with data like this. Keep in mind that the differences in demographics aren't that significant and Google's market share is 850% larger than Bing's. Even if you include Yahoo searches (which are mostly powered by Bing), you're still miles away regarding size.
How to think about Bing for Paid Search
Every smart marketer reserves some experimental funds in their marketing budget to try new things. If you feel that your market shares similar characteristics to the Bing market, then it might be a good idea to apportion some of your budgets to BingAds (e.g. 10%).
We look at BingAds in a similar way to the way we look at Facebook ads. One of the things we like about Facebook Ads is that they don't rely on search terms but still follows the pay-per-click model, so it's a completely different way to advertise.
But isn't Facebook used mainly by young people that are typically not the market interested in private healthcare? You might look at the chart below and think that because your market demographic is 65 and older then Facebook might not be a good place to advertise. However, that wouldn't be a completely accurate assessment.
Facebook UK Demographics
First of all, Facebook has a lot of users. That little red line in the 65+ column represents 2. 2 million users (in the UK alone), which is plenty of users on which to build an effective pay per click campaign.
Second, Facebook enables advertisers to use location, demographic, and psychographic data to target users. For example, if you want to attract Londoners, 65 and older who have an interest in eye health (or even cataracts), then you can do that with Facebook. Remember too that when it comes to marketing healthcare services for older people, their younger children can often act as persuasive influencers. You can target those younger people with specific ads that appeal to their concerns with regards to their ageing parents. You can't do either of those things with GoogleAds or BingAds.
When you narrow your focus you will target a smaller audience, but this can lead to clicks that are of higher quality. These clicks might come at a higher cost when compared to search engine marketing, but in the private healthcare business, that can often be a good strategy. We're so convinced that we now recommend a Facebook share in all our paid search programs.
In conclusion, when considering Bing, use it with Google, but experimentally. Even before you try BingAds, try Facebook for a completely different approach to targeting your message when using paid search.
Meet our Founders
We're passionate about helping leaders of high-quality, growth-minded practice owners double their practice revenue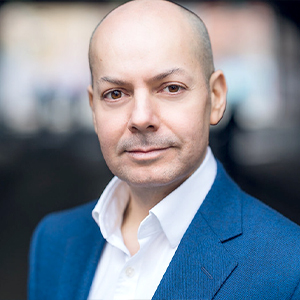 Rod Solar
Founder & Fractional CMO
Rod co-founded LiveseySolar and acts as a Fractional CMO for our customers. He's on a mission to help transform the lives of 10,000 people with vision correction surgery by 2024. To achieve that, he inspires his customers to make confident decisions that will help 50,000 people take the first step towards vision correction.
LiveseySolar completely transformed the way we were approaching this… We've gone from having just the dream of having a practice to having a practice up and running with people making inquiries and booking for procedures… It's extremely pleasing. We feel lucky we connected with LiveseySolar.
— Dr Matthew Russell, MBChB, FRANZCO, specialist ophthalmic surgeon and founder of VSON and OKKO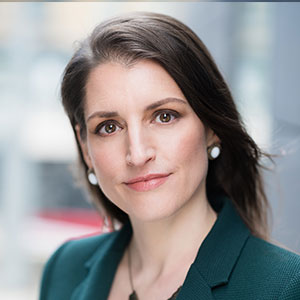 Laura Livesey
Founder & CEO
Laura Livesey is the co-founder & CEO of LiveseySolar. She has developed powerful refractive surgery marketing systems that increase patient volumes and profits for doctors, clinics, and hospitals, since 1997.
Rod and Laura know as much about marketing surgery to patients as I know about performing it. They are an expert in the field of laser eye surgery marketing. They know this industry inside out. I believe that they could help many companies in a variety of areas including marketing materials, sales training and marketing support for doctors.
— Prof. Dan Reinstein, MD MA FRSC DABO, founder of the London Vision Clinic, UK