Healthcare consultations: It's all in the emotions – focusing on dominant buying motives
What do people want? Understanding the answer to this question can unlock the potential of your selling efforts in healthcare consultations. As soon as you can distinguish from wants and basic needs, as soon as you understand how to talk directly to your consumer's heart, you can begin to establish your role in their life.
Most people living in western society have everything they need to survive. Most marketers have gone way beyond appealing to people's basic needs, instead they aim directly for emotional wants and desires.
"People do what they want to do; not what they need to do."
Let's step back for a second… Assume you're in the middle of a healthcare consultation with a patient. You've performed a greeting, engaged in a warm-up, delivered an intent statement, and are now asking questions that reveal their motives for coming to you.
In a previous post, we discussed dominant buying motives. What are some Dominant Buying Motives that people would have to pursue elective health services? What are their deepest emotional wants and desires that you can reveal in healthcare consultations?
What do people want from elective healthcare services?
To experience romance and to feel attractiveness

. People move towards being liked; they want to have a better love life; they want to be socially successful. Sometimes this is known as the primal need for "connection" and "love" that we all share. People move away from conditions they perceive will lead to less love and closeness. Cosmetic procedures serve these desires directly.

To feel vitality and a youthful appearance

. People often want to look younger than they do and they often fear looking older than they actually are. Again, cosmetic procedures fulfil this desire, but cosmetic dentistry, trichology, anti-ageing and laser eye surgery also serve these wants.

To have confidence

. People often cite "increased confidence" as a reason for undergoing a physical change. These same people may lack confidence in social or business situations, leading to feelings of low self-esteem or even a poor self-image. When people lack certainty in their states of mind, they may have a greater want to control their physical circumstances to achieve the confidence they may seek. Laser eye surgery, cosmetic dentistry, trichology and cosmetic surgery all provide enhanced levels of perceived confidence among patients.

To enjoy higher levels of self-esteem

. Most people want to feel better about themselves. Their current perceived inadequacies may remind them of how they were teased as a child, or how they are somehow lacking. Cosmetic surgery and anti-ageing procedures go a long way towards increasing self-esteem.

To feel safe

. People often seek states of safety and avoid unnecessary risk. If your product appeals to enhanced perceived safety, many people will undergo manageable, short-term risk to enjoy the perceived benefits of longer term risk avoidance. Feeling safer is a common reaction cited by patients who have undergone laser eye surgery.

To feel more healthy.

People have a huge desire to improve their health, and some elective services offer this benefit

ipso facto

.

To enjoy more convenience and avoid daily hassles

: If you can link inconvenience to the problem and enhanced convenience with the solution, people will bend over backwards to eliminate the daily hassles the produce undue stress in their everyday lives. Increased perceived convenience is a major reason people choose to have laser eye surgery.

Fun

: The desire to act spontaneously and enjoy leisure swiftly follows the achievement of basic needs. Many people feel that if they look better, they will have more fun in life.

Job performance (pride)

: Many people choose to undergo elective procedures out of a perceived enhancement to their performance at work. Laser eye surgery can help many people perform jobs that they would otherwise be disqualified from pursuing.

Sports performance (pride)

: Similar to job performance, people want to experience variety and health benefits through physical activity. Like work-performance, people want to feel special and important and will seek significance through obtaining recognition through others and themselves. Swimming, diving, skiing, biking, are all easier without contact lenses and glasses.

Family

: Most people want to protect their families from harm, and will undergo changes to increase their ability to handle potential crises. Again, many people cite not having to worry about seeing normally when dealing with a safety emergency at home as a reason to have laser eye surgery.

Economy

: People want to stop wasting money on things they perceive may be unnecessary, which may lead them to obtain elective health services such as laser eye surgery. Economy, however, is more of a rational justification for a deeper emotional reason to purchase like that ones already mentioned.
If you need help on revealing your patients dominant buying motives in healthcare consultations…
Contact us and we'd be happy to discuss how we can train your team to reveal your patients dominant buying motives in healthcare consultations. In our next post, we'll share how you the distinctions between first-level questions, and questions that reveal dominant buying motives.
Meet our Founders
We're passionate about helping leaders of high-quality, growth-minded practice owners double their practice revenue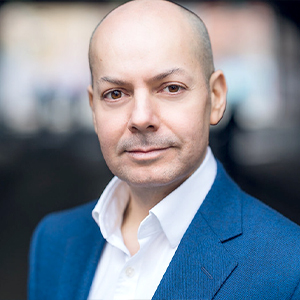 Rod Solar
Founder & Fractional CMO
Rod co-founded LiveseySolar and acts as a Fractional CMO for our customers. He's on a mission to help transform the lives of 10,000 people with vision correction surgery by 2024. To achieve that, he inspires his customers to make confident decisions that will help 50,000 people take the first step towards vision correction.
LiveseySolar completely transformed the way we were approaching this… We've gone from having just the dream of having a practice to having a practice up and running with people making inquiries and booking for procedures… It's extremely pleasing. We feel lucky we connected with LiveseySolar.
— Dr Matthew Russell, MBChB, FRANZCO, specialist ophthalmic surgeon and founder of VSON and OKKO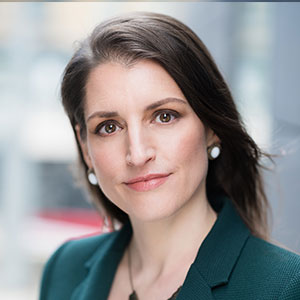 Laura Livesey
Founder & CEO
Laura Livesey is the co-founder & CEO of LiveseySolar. She has developed powerful refractive surgery marketing systems that increase patient volumes and profits for doctors, clinics, and hospitals, since 1997.
Rod and Laura know as much about marketing surgery to patients as I know about performing it. They are an expert in the field of laser eye surgery marketing. They know this industry inside out. I believe that they could help many companies in a variety of areas including marketing materials, sales training and marketing support for doctors.
— Prof. Dan Reinstein, MD MA FRSC DABO, founder of the London Vision Clinic, UK