Healthcare sales and acting skills
Acting skills may at first appear to be unrelated to customer service. However, I believe that there is a significant overlap between the discipline of sales and the skills required of professional actors.
Acting skills include: Timing (i.e. the ability to move and speak in a precise manner at the right moment for a particular impact), Rhythm (the ability to understand and utilise the rhythmic expression of a particular script), Pace (the ability to regulate speed of delivery and speed of action), Focus (the ability to hold attention of an audience, and to direct attention of the audience to specific persons or areas of stage) and many skills that I may explore in future blogposts.
Recently, researchers from Washington University and from the Group Health Cooperative joined forces to train doctors in how to show emotions that are necessary when working with patients. Their teaching was based on the methods used by professional acting schools. They noted the special importance of relating to patients through emotions, in a time of increased dependence on technology.
Consider one of the giants of customer service: Disney. Disney believes that acting is so central to customer service that they call their staff "cast members" and instruct them in "on-stage" and "off-stage" behaviours.
Acting, like most skills, does not come easily to everyone. Actor's training often asks participants to "replicate real life emotional conditions under which the character operates, in an effort to create a life-like, realistic performance. This is contrasted with a more abstracted, less involved style of acting in which the actor himself or herself remains an outside observer of the character he or she is portraying."
Importantly, acting is NOT pretending, rather, it's reaching inside oneself to emote an appropriate expression for the situation at hand.
During our Healthcare Consultation Skills and Teamwork Course, we sometimes engage participants in a fantastically popular "rapport exercise" in which I ask one person to come to the front and vividly and internally recall a highly-charged emotional event that transpired in their life. Then I ask another person to mirror and match the first person as accurately as possible.
Importantly, acting is NOT pretending, rather, it's reaching inside oneself to emote an appropriate expression for the situation at hand.
After a few minutes of guided instructions, the first person is often in a state of high emotion (i.e. sometimes, self-induced tears), and the second person is often close or beyond the first person in their emotional expression. (Note: I have learned since to not ask people to re-imagine a negative emotional event, just a highly-charged one. Most people can think of a negative one entirely on their own).
This exercise demonstrates that there in a submerged actor in all of us, just waiting to be unleashed and applied towards positive results.
Meet our Founders
We're passionate about helping leaders of high-quality, growth-minded practice owners double their practice revenue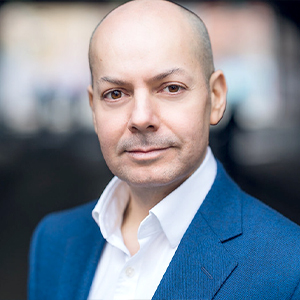 Rod Solar
Founder & Fractional CMO
Rod co-founded LiveseySolar and acts as a Fractional CMO for our customers. He's on a mission to help transform the lives of 10,000 people with vision correction surgery by 2024. To achieve that, he inspires his customers to make confident decisions that will help 50,000 people take the first step towards vision correction.
LiveseySolar completely transformed the way we were approaching this… We've gone from having just the dream of having a practice to having a practice up and running with people making inquiries and booking for procedures… It's extremely pleasing. We feel lucky we connected with LiveseySolar.
— Dr Matthew Russell, MBChB, FRANZCO, specialist ophthalmic surgeon and founder of VSON and OKKO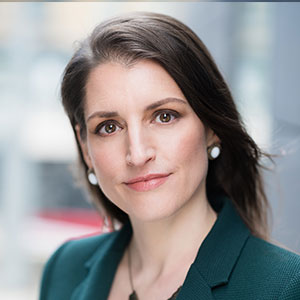 Laura Livesey
Founder & CEO
Laura Livesey is the co-founder & CEO of LiveseySolar. She has developed powerful refractive surgery marketing systems that increase patient volumes and profits for doctors, clinics, and hospitals, since 1997.
Rod and Laura know as much about marketing surgery to patients as I know about performing it. They are an expert in the field of laser eye surgery marketing. They know this industry inside out. I believe that they could help many companies in a variety of areas including marketing materials, sales training and marketing support for doctors.
— Prof. Dan Reinstein, MD MA FRSC DABO, founder of the London Vision Clinic, UK