How do gender communication differences impact sales?
Men and women, whether they are salespeople or non-salespeople, tend to communicate using different styles and strengths. They will also usually generate sales results in very different ways. We're continuing our new series of Questions and Answers recorded during the recent ESCRS trade show that took place at the Excel Centre in London. Today's question and answer is about the specific challenges and strengths that each gender has when selling. This is a topic we'll be getting into at length very soon!
Question
What do you think are the unique challenges for the genders in dealing with selling situations?
Answer
I tend to think that both sexes can do very well in this. I tend to find that women can do this particularly well because they can be really good listeners and they also have a natural tendency to empathise. I'm not slamming men, in the sense that they can't empathise and listen, but I think that men tend to often focus on what they are about say next, as opposed to listening to what is in front of them and just having the patience to not necessarily jump to "what's the point?" or "what's the problem?" It's essential to allow people to speak uninterruptedly which makes it essential to communicate that you are listening.
I think that women can get away with a lot more than man can, in the sense that as a woman you might be able to perhaps speak a little bit more frankly, especially to a man. Without having that man feel like it's a confrontation. In doing so you are perhaps able to communicate a bit more clearly.
But I think as well that men have very little trouble being clear on what makes what they represent, really good. And they're good at feeling the self worth that's required to have the confidence to be able to communicate clearly to people. It's useful to not concern themselves with how they might be coming across in every moment.
And more importantly they are perhaps able more to focus on what's important to the person in front of them as opposed to tie up their mental energy on imagining how they are coming across.
So, I think both sexes have different challenges and different opportunities. The most important thing to remember is that if they tune in and value what makes them tick, whether it's their gender or their social background or whatever. It allows them to become more themselves. If they can be more themselves they end up being more authentic. And when you are more authenticate people believe you and that pretty sums it up really. They need to believe you. If you believe in yourself, they will believe you. And regardless of the gender you are, you can bring your own strengths to the fore to make that happen.
Meet our Founders
We're passionate about helping leaders of high-quality, growth-minded practice owners double their practice revenue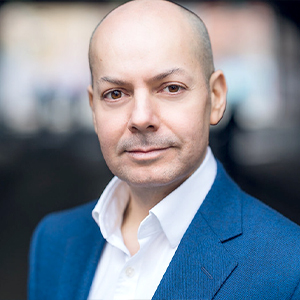 Rod Solar
Founder & Fractional CMO
Rod co-founded LiveseySolar and acts as a Fractional CMO for our customers. He's on a mission to help transform the lives of 10,000 people with vision correction surgery by 2024. To achieve that, he inspires his customers to make confident decisions that will help 50,000 people take the first step towards vision correction.
LiveseySolar completely transformed the way we were approaching this… We've gone from having just the dream of having a practice to having a practice up and running with people making inquiries and booking for procedures… It's extremely pleasing. We feel lucky we connected with LiveseySolar.
— Dr Matthew Russell, MBChB, FRANZCO, specialist ophthalmic surgeon and founder of VSON and OKKO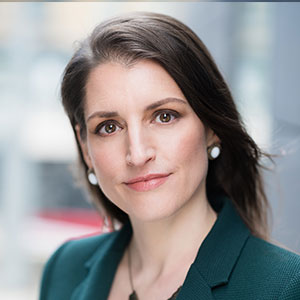 Laura Livesey
Founder & CEO
Laura Livesey is the co-founder & CEO of LiveseySolar. She has developed powerful refractive surgery marketing systems that increase patient volumes and profits for doctors, clinics, and hospitals, since 1997.
Rod and Laura know as much about marketing surgery to patients as I know about performing it. They are an expert in the field of laser eye surgery marketing. They know this industry inside out. I believe that they could help many companies in a variety of areas including marketing materials, sales training and marketing support for doctors.
— Prof. Dan Reinstein, MD MA FRSC DABO, founder of the London Vision Clinic, UK