Recognising challenging personality differences: Part 1
Click on this link to go to the site where the original image was sourced from.
For every individual working in a customer services or sales role, highly developed people skills are the single most important attribute they need to succeed. While most of us are adept at communicating with those who share similar experiences or outlooks as ourselves, the skill of a sales professional is in their ability to communicate effectively with those from diverse backgrounds and with challenging personality traits.
While we use numerous scales and personality groupings internally (StrengthsFinder, Myers Briggs etc.), we find Jay Conrad Levinson's approach to be the most beneficial in sales situations.
Guerrilla Selling
Jay Conrad Levinson's approach was first outlined in his 1992 book 'Guerrilla Selling', which built upon elements of the work of Piaget (Swiss philosopher), Maslow (American sociologist), Sperry (Nobel laureate), Kohlberg (Harvard Professor) and the esteemed psychologists Schoonmaker, Wolf and Black. The approach Levinson identified was adapted from clinical environments, validated in business situations and is still just as reliable today as it was when 'Guerrilla Selling' was first published.
The benefits of Levinson's approach
Levinson's approach is particularly effective as it provides individuals working in customer facing roles with the ability to:
Move from one phase of the selling process to the next at will
Identify where personality conflicts are created
Improve the atmosphere that surrounds selling relationships
Gain the psychological high ground
Exhibit confidence and inspire it in others
Create relationships which are based on mutual trust, shared concerns and open communication
Perhaps the biggest boon provided by this approach is the ability to identify and isolate the most challenging personality types within the first minute of a sales interaction.
The three most common personality types
In his book, Levinson identified and outlined the seven personality types sales and customer services professionals will encounter. These include:
Amorals
Egos
Pleasers (Amiables)
Authorities (Analytics)
Principles
Responsibles
Universals
Of these, egos, pleasers and authorities are the most common personality types. To learn more, stay tuned to the LiveseySolar blog, where each of our next three posts will identify and outline the traits of one of these three personality types and provide actionable tips to improve your selling techniques. In the second part of our Recognising Challenging Personality Differences series, we will have a closer look at the egos.
Meet our Founders
We're passionate about helping leaders of high-quality, growth-minded practice owners double their practice revenue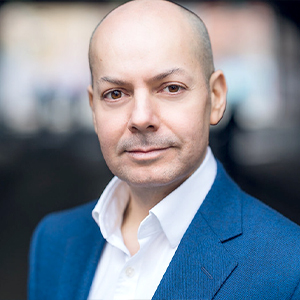 Rod Solar
Founder & Fractional CMO
Rod co-founded LiveseySolar and acts as a Fractional CMO for our customers. He's on a mission to help transform the lives of 10,000 people with vision correction surgery by 2024. To achieve that, he inspires his customers to make confident decisions that will help 50,000 people take the first step towards vision correction.
LiveseySolar completely transformed the way we were approaching this… We've gone from having just the dream of having a practice to having a practice up and running with people making inquiries and booking for procedures… It's extremely pleasing. We feel lucky we connected with LiveseySolar.
— Dr Matthew Russell, MBChB, FRANZCO, specialist ophthalmic surgeon and founder of VSON and OKKO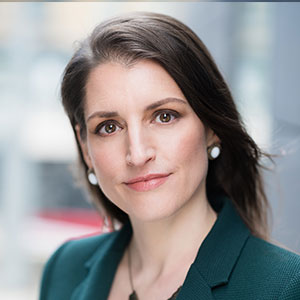 Laura Livesey
Founder & CEO
Laura Livesey is the co-founder & CEO of LiveseySolar. She has developed powerful refractive surgery marketing systems that increase patient volumes and profits for doctors, clinics, and hospitals, since 1997.
Rod and Laura know as much about marketing surgery to patients as I know about performing it. They are an expert in the field of laser eye surgery marketing. They know this industry inside out. I believe that they could help many companies in a variety of areas including marketing materials, sales training and marketing support for doctors.
— Prof. Dan Reinstein, MD MA FRSC DABO, founder of the London Vision Clinic, UK