Recognising Challenging Personality Differences: Part 3 – Pleasers
Click on this link to go to the site where the original image was sourced from.
There is a moment of realisation in early life when the mind acknowledges for the first time that it is not the only ego in this world, and that everyone else has an equally strong sense of themselves. This subconscious Eureka moment is the acceptance that your survival and success is largely reliant on your ability to please others.
The process of manoeuvring your actions and thoughts to please others forms the third developmental level of personality phases: the pleaser. The pleaser phase is defined by a desire to please others in order to survive. Typically, pleaser stereotypes include the loyal secretary, the meticulous housewife and the devoted mother.
Identifying pleaser behaviour
Adults exhibiting the pleaser phase as their primary mode of behaviour account for 30 percent of the population. Typically the negative traits of the pleaser personality phase manifest as:
An inability to say no
A propensity for sycophantic and insincere communication
A tendency to make commitments they can't keep
Difficulty making decisions
Difficulty setting appropriate boundaries and limits
An inability to deliver on their promises
A propensity to overdo simple tasks by creating unnecessary complications, costs or delays
A tendency to keep truths that will displease others to themselves
There are also plenty of positive characteristics exhibited by pleasers, including:
Helpfulness
Compliance
Generosity
Pleasers in the workplace
The dominant needs of the pleaser personality phase are psychological and motivated by an innate need for acceptance and approval. When working with a pleaser, you should be wary that any unsolicited favours or overly helpful behaviour may be an attempt to cover or distract you from errors they have made. Their motivation is rarely altruistic and is generally a method of furthering their own standing in the eyes of others.
Selling to pleasers
A sales prospect in the pleaser phase will be quick to offer you tea and coffee and will go out of their way to make you feel at home. During the sales conversion they will often subjugate their own point of view in favour of agreeing with yours. The best route to a successful sale is to maintain a friendly approach throughout the meeting, take a real interest in both their professional and personal lives and adopt an assertive approach to obtain a solid commitment.
We'd love to hear your views!
Does any of the above ring true to you? Is the pleaser your primary personality phase? Perhaps you have some tips of your own about how to approach a sales conversation with a pleaser? Have your say on our 'Recognising Challenging Personality Differences' series by leaving a comment below or contact us today. We'd love to hear from you!
Meet our Founders
We're passionate about helping leaders of high-quality, growth-minded practice owners double their practice revenue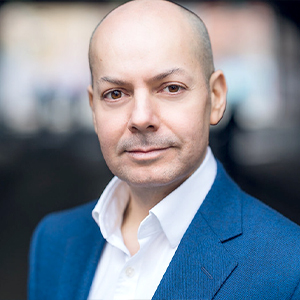 Rod Solar
Founder & Fractional CMO
Rod co-founded LiveseySolar and acts as a Fractional CMO for our customers. He's on a mission to help transform the lives of 10,000 people with vision correction surgery by 2024. To achieve that, he inspires his customers to make confident decisions that will help 50,000 people take the first step towards vision correction.
LiveseySolar completely transformed the way we were approaching this… We've gone from having just the dream of having a practice to having a practice up and running with people making inquiries and booking for procedures… It's extremely pleasing. We feel lucky we connected with LiveseySolar.
— Dr Matthew Russell, MBChB, FRANZCO, specialist ophthalmic surgeon and founder of VSON and OKKO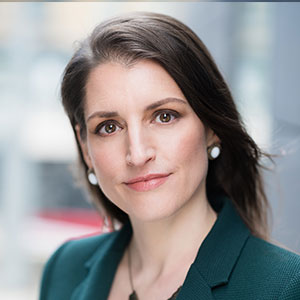 Laura Livesey
Founder & CEO
Laura Livesey is the co-founder & CEO of LiveseySolar. She has developed powerful refractive surgery marketing systems that increase patient volumes and profits for doctors, clinics, and hospitals, since 1997.
Rod and Laura know as much about marketing surgery to patients as I know about performing it. They are an expert in the field of laser eye surgery marketing. They know this industry inside out. I believe that they could help many companies in a variety of areas including marketing materials, sales training and marketing support for doctors.
— Prof. Dan Reinstein, MD MA FRSC DABO, founder of the London Vision Clinic, UK