The future of training: Get ready to enter the holodeck
In my last post I shared how we are using available technology in our training today to cross barriers of distance, time and language. What if we could cross even bigger barriers? What if it actually felt like we were in the same room together, despite being thousands of miles apart?
Enter the brave new world of virtual reality. Many of us familiar with Star Trek might remember the holodeck, or Holographic Environment Simulator. Starfleet installed holodecks in ships and stations for entertainment, training and investigative purposes. A typical holodeck consisted of a room enabling holographic projections in which users could immerse themselves in any programmed environment, whether it was a beach, a ski slope, a 1940s bar, or a classroom.
This might sound like science fiction, but it's not as far away as you might think. Today (yes, today), all you need to create a reasonable facsimile of the holodeck is:
A virtual reality headset
A platform to immerse oneself in
A computer with a high-end graphics card
Virtual reality headsets
The most famous virtual reality headset is the Oculus Rift. Acquired by Facebook in March 2014 for $2 Billion US Dollars, you can bet that this technology is going to go mass market very soon.
Hinted at being released to the public either later this year or early next, the Oculus Rift is a head mounted display (a pair of goggles) that you can plug into a computer or video game console to create the impression of reality, but virtually. There are now many thousands of beta sets in the hands of public testers at the moment and most would agree with Facebook's founder Mark Zuckerberg, when he wrote:
"When you put it on, you enter a completely immersive computer-generated environment, like a game or a movie scene or a place far away. The incredible thing about the technology is that you feel like you're actually present in another place with other people. People who try it say it's different from anything they've ever experienced in their lives."
Short of trying it yourself, sometimes these things are easier to understand by seeing them being experienced. Some of the most vivid examples of what the Oculus Rift feels like are videos that feature people wearing them and interacting with virtual experiences. At the moment, virtual experiences used for testing involve games that are optimised for the purpose, or fairly extreme sensory examples, like riding virtual roller coasters.
Here's one of those videos of people using an Oculus Rift. It must really feel incredibly real:
Virtual Worlds
Once you've acquired the headset, the trainer and participants need a platform to virtually meet. At the moment, the early developers creating environments for the Oculus Rift are game developers.
For educators and instructors, however, the opportunity might lie in virtual worlds. Might teachers one day use virtual worlds to reach students anywhere, and have their students carry out tasks that might be more difficult in the real world due to constraints such as cost, scheduling and place? Training aside for a moment, just imagine what this might do for education as an institution. Higher level educators have begun already seizing this opportunity, such as the University of West England that is already offering an MA in Education in Virtual Worlds. To put it's money where it's mouth is, the university is delivering the entire program through the virtual world, Second Life. They claim:
"This course offers access to learning and professional development opportunities in education technologies by using the online environment that's being studied. There is no need to travel to undertake the study as studying in a virtual world enables socialisation in a way that traditional paper and online distance learning courses cannot. Students will meet, collaborate, socialise and investigate in groups that can interact on a daily basis, without needing to physically attend the university."
Users with specific needs can use virtual worlds to get access to and use the same learning materials wherever they are, as if they were physically present in a more traditional learning environment. This is much more than video-based or computer-based training, this is interactive, immersive, and real.
Early criticisms around this approach suggest that this kind of interaction will never replace face-to-face meetings. They say we'll lose essential body language cues and other more personal aspects that can't yet be replicated, to the detriment of real learning and rich interaction.
The operative word in the above sentence, however, is "yet". Already, experts in virtual worlds are mapping the brain in real-time, as demonstrated by this fascinating video:
It's clear that a possible use of this technology is to mirror our own facial expressions, which avatars interacting with each other can reflect in a virtual space. These lofty efforts are in very early stages, but if the recent decade has taught us anything about technology, it seems that there is almost no limit to what we might one day be able to do.
This next video, featuring work now coming out of the Faceshift/EPFL Computer Graphics and Geometry Laboratory, demonstrates a solution in development, that addresses this problem:
It's all coming faster that we think, and I'm excited to see what the future brings. Are you?
Meet our Founders
We're passionate about helping leaders of high-quality, growth-minded practice owners double their practice revenue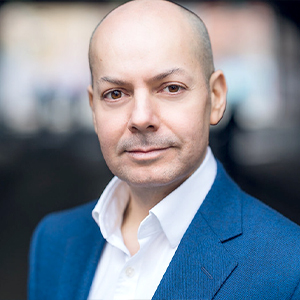 Rod Solar
Founder & Fractional CMO
Rod co-founded LiveseySolar and acts as a Fractional CMO for our customers. He's on a mission to help transform the lives of 10,000 people with vision correction surgery by 2024. To achieve that, he inspires his customers to make confident decisions that will help 50,000 people take the first step towards vision correction.
LiveseySolar completely transformed the way we were approaching this… We've gone from having just the dream of having a practice to having a practice up and running with people making inquiries and booking for procedures… It's extremely pleasing. We feel lucky we connected with LiveseySolar.
— Dr Matthew Russell, MBChB, FRANZCO, specialist ophthalmic surgeon and founder of VSON and OKKO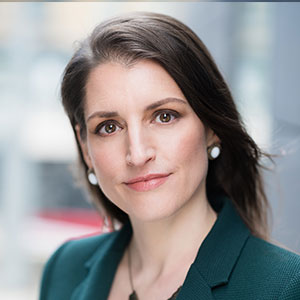 Laura Livesey
Founder & CEO
Laura Livesey is the co-founder & CEO of LiveseySolar. She has developed powerful refractive surgery marketing systems that increase patient volumes and profits for doctors, clinics, and hospitals, since 1997.
Rod and Laura know as much about marketing surgery to patients as I know about performing it. They are an expert in the field of laser eye surgery marketing. They know this industry inside out. I believe that they could help many companies in a variety of areas including marketing materials, sales training and marketing support for doctors.
— Prof. Dan Reinstein, MD MA FRSC DABO, founder of the London Vision Clinic, UK