Increasing telephone conversion rates can dramatically affect your gross margin
Have you heard yourself say any of the following?
"If only we had more patients, we could get that new piece of kit"
"If only we had more patients, we could expand into larger premises"
"If only we had more patients, we could invest more in marketing"
"If only we had more patients, I wouldn't have to do all the work myself"
"If only we had more patients, I could retire 10 years sooner"
If you really want to get more patients or clients, one of the best things you can do is to increase your telephone conversion rate. One of the most successful ways to increase your telephone conversion rate is to train your staff in communication techniques that result in more conversions per enquiry.
Before we get into potential solutions for this common problem, allow me to share this good natured fable with you that may illustrate why overcoming this particular medical marketing hurdle is so important.
A tale of two private clinics
It was the best of times, it was the worst of times, it was the age of wisdom, it was the age of foolishness… Charles Dickens, A Tale of Two Cities
There once were two private healthcare clinics. Both clinics were run by eminent specialists in their fields and old medical school chums – Mr. Darnay called his new practice Clinic A and Mr. Carton called his practice Clinic B.
One could say that with names like these neither of them would be awarded prizes for imagination. But, both could cite estate regulations that prevented them from being more creative with their branding.
Thus, they opened their clinics on opposite sides of Harley Street to an eager public on the very same day. Both clinics were in the same business and attracted the same target market. You can safely assume that there was some healthy, albeit unspoken, competition between them.
Because they were so similar, both clinics generated the same amount of enquiries, sold the same treatment at the same price, and had the same gross margin percentage.
"What foolishness! Why would I need to pay someone to teach my staff to be nice? Mr Darnay.
The only difference, was that one day Mr. Carton was approached with the proposal that it might be wise to train his telephone staff so that they could convert more callers into appointments.
Being only a few entries down in the Harley Street online directory, Mr. Darnay was offered the exact same proposal. He, however, scoffed at this utter foolish waste of money.
"What foolishness! Why would I need to pay someone to teach my staff to be nice? After all, they already convert 1 out of ever 5 callers. No, the old ways are best."
Mr. Carton wasn't sure it would be a good investment either, but figured that spending a relatively small amount of his earnings on telephone sales training couldn't hurt. And, he mused to himself, "what if they could actually convert more?"
A year passed and both Mr. Darnay of Clinic A and Mr. Carton of Clinic B felt it was time to take stock.
Mr. Darnay thought he'd like to invest in the latest diagnostic equipment and perhaps some roomier premises. Mr. Carton thought he might want to increase his marketing efforts and hire new staff to improve his customer service.
Whilst they considered their options, both wondered how soon they could take a well-earned holiday so they could ponder their future plans – including their eventual retirement.
So, they duly reviewed their numbers, and this is what they found:
Mr. Carton of Clinic B was delighted. "This is indeed the best of times!" he exclaimed, although he was careful to keep his enthusiasm to himself.
Mr. Darnay of Clinic A was not unpleased. "Not too bad for our first year" he thought. "It could have been a lot worse, I suppose!"
As was their annual custom, Mr. Carton and Mr. Darnay travelled to a far-flung destination in southern Europe to attend the annual meeting for their speciality.
Rarely speaking to each other throughout the rest of the year in spite of working on the same street, they backslapped each other when they met as if they were the best of friends. Inevitably, their polite and awkward conversation drifted towards the direction of their respective clinics.
It was then that Mr. Darnay first heard of Mr. Carton's odd choice to train his telephone staff and the unexpected, albeit welcomed positive effect it had had on his business. To Mr. Darnay, Mr. Carton seemed to have the evangelical tone of a true believer, which all too soon arose his suspicion. He congratulated Mr. Carton on his business acumen and they parted in separate directions.
How arrogant of him to boast his success so openly, Mr. Darnay grumbled to himself.
Clearly, he thought, Carton could only be the beneficiary of some wild stroke of luck or heretofore unbeknownst connection higher up in the medical establishment.
It could not be down to his own efforts, he thought. After all, had they not opened at the exact same time and had precisely the same challenges?
Obviously, Carton's good fortune could not be the result of something as unimportant and tangential as training one's staff? What foolishness!
Shortly after returning home, Mr. Darnay retired to his study to do a few sums resulting in a chart that looked a bit like the one on your left.
"That lucky duck" he said out loud. Well, it is unlikely to last, he thought. And as if to obscure a dark and unpalatable truth, Mr. Darnay stuffed the chart into his mahogany desk drawer causing his brass paperweights to jump as he slammed the drawer shut.
That night, warm in his sleeping cap and snuggled in his four-poster bed, he slumbered comfortably for what seemed like an epoch; comforted by the wisdom that he had done his best and that some people are just a bit luckier than others.
Meet our Founders
We're passionate about helping leaders of high-quality, growth-minded practice owners double their practice revenue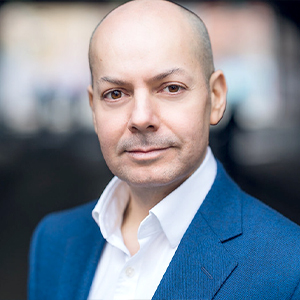 Rod Solar
Founder & Fractional CMO
Rod co-founded LiveseySolar and acts as a Fractional CMO for our customers. He's on a mission to help transform the lives of 10,000 people with vision correction surgery by 2024. To achieve that, he inspires his customers to make confident decisions that will help 50,000 people take the first step towards vision correction.
LiveseySolar completely transformed the way we were approaching this… We've gone from having just the dream of having a practice to having a practice up and running with people making inquiries and booking for procedures… It's extremely pleasing. We feel lucky we connected with LiveseySolar.
— Dr Matthew Russell, MBChB, FRANZCO, specialist ophthalmic surgeon and founder of VSON and OKKO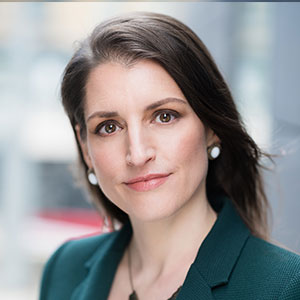 Laura Livesey
Founder & CEO
Laura Livesey is the co-founder & CEO of LiveseySolar. She has developed powerful refractive surgery marketing systems that increase patient volumes and profits for doctors, clinics, and hospitals, since 1997.
Rod and Laura know as much about marketing surgery to patients as I know about performing it. They are an expert in the field of laser eye surgery marketing. They know this industry inside out. I believe that they could help many companies in a variety of areas including marketing materials, sales training and marketing support for doctors.
— Prof. Dan Reinstein, MD MA FRSC DABO, founder of the London Vision Clinic, UK