Healthcare Consultations: How to manage them for results
First, Happy New Year! We hope it's a year of many great firsts for you and your healthcare business. On the subject of firsts, we're going to start discussing the subject of first consultations, and how important it is to get them right!
A client's first visit to your clinic is one of the most important appointments you can hold. Make best use of it with the ideal consultation process. (Image courtesy of St. James's Laser Vision)
The outcome of a patient's first consultation at your clinic can have a massive effect on your income and your profit, especially if you give free consultations. Healthcare marketing organisations (like the London Vision Clinic, St. James Laser Vision, Yorkshire Eye Hospital, Sheffield Vision Centre, Optegra and EuroEyes in Germany) have appreciated this and have commissioned us to do full organisational wide consultation skills and teamwork training for all of their staff.
Generally, the staff involved in this training include:
patient liaisons, patient counsellors, treatment coordinators and receptionists
healthcare technicians
optometrists, hygienists and nurses
doctors and surgeons
What are the three goals of healthcare consultations?
Make your client feel better about you and your clinic when they leave than when they came in
Convert the client to another appointment if they are suitable (ideally surgical or treatment related)
Know the real objection, whether your client did or did not elect to pursue treatment
Everyone (yes, everyone) that works in a private clinic needs to be in tune with understanding the psychology of a sales process. This is not the same as memorising a script. Instead, one needs to understand the "why" to do something, and adapt your own personality to the sales process.
To achieve these goals, the ideal consultation process follows 3 Acts (yes, just like the ideal telephone call). Every Act, and the scenes within, assists in achieving the above 3 goals. The Acts are:
Greeting: including a Greeting and a Warm up
Opening: including an Intent Statement, a Discovery, an Information Confirmation, a Handover, and finally an Examination
Closing: including a Recommendation, a Reverse Handover, Options, and Asking for the money.
The acts and scenes of ideal healthcare consultations
Act 1: The Greeting
Act 1: Scene 1 is the Greeting. The purpose of the Greeting is to create instant rapport, and instill the trust and credibility necessary to get inside the hearts and minds of our customers.
Act 1: Scene 2 is the Warm-up. The goal of the Warm-up is to further reduce the customer's tension so that we can establish rapport and credibility.
Act 2: The Opening
Act 2: Scene 1 is the intent statement. The purpose of the intent statement is to reduce the prospect's fears and tensions so that they will open up to us in the discovery scene (next), and supply us with the information we need to help them conclude with a buying decision.
Act 2: Scene 2 is the discovery. The four goals of a discovery are (1) to find out the customer's buying motives; (2) to uncover objections; (3) to elicit trust; and (4) to figure out through a series of questions, what services we will be offering our prospects that will suit their particular needs.
Act 2: Scene 3 is the information confirmation. The purposes of the information confirmation is:
(1) to evoke more trust, (2) to crystallize the prospect's thoughts (3) to verify the prospect's buying motives; and (4) to gain agreement from the prospect that he does indeed have a problem so that we are, in a sense, given permission to solve it.
Act 2: Scene 4 is the handover. During the handover, the patient coordinator hands the patient over to the person conducting the examination – whether that is a healthcare technician or another healthcare professional – transferring the vital information that has been uncovered in the discovery scene.
Act 2: Scene 5 is the examination. During the examination, the healthcare professional needs to share information about the tests they are conducting. It is also important to ensure that the the client answer the four conditions that are required to make a sale (the four conditions are (1) why fix the problem? (2) why use this solution to fix the problem? (3) why choose you to fix the problem? and (4) why fix the problem, NOW?
Act 3: The Closing
Act 3: Scene 1 is the recommendation. The recommendation is a clear description of what options the patient is suitable for, what procedure or treatment is being recommended, the risks and downsides associated with the treatment, and any further clarifications on the plan for treatment.
Act 3: Scene 2 is the reverse handover. In this scene, the healthcare professional hands the patient back to the patient coordinator, providing them with all the necessary information about the recommendation.
Act 3: Scene 3 is providing options. In this scene, the patient coordinator offers the patient options relating to time and money. Presenting a maximum of two options gives the patient the necessary sense of control and choice that they require to make a decision.
It is usually at this point when objections surface, so handling objections is a vital part of this scene. We provide training regarding handling objections throughout the entire consultation, and in how to do so so that there is no pushiness or conflict between the patient coordinator and the patient.
Act 3: Scene 4 is asking for money. This should only happen after all product and situational objections are identified and handled appropriately. This step is usually considered the "closing" stage, however, I believe you should be closing early and throughout the whole first consultation.
Results associated with these kinds of healthcare consultations
In all, I evaluate sales consultations on over 50 distinctions – that's over 50 elements that add up to an "ideal first consultation". Like teaching the fundamentals of skiing, I teach these distinctions to my delegates and provide examples of phrases and techniques they can use to enact them. Throughout, I'm providing real life examples, often from the consultations I've observed with them, to illustrate how to make these distinctions come alive.
After I teach the distinctions, I coach and evaluate my participants on applying the distinctions in their real-life consultations with patients.
Frequently, consistency makes the difference between the good and the great. Consistency is required both in practice and repetition.
It may take at least 20 first consultations for practitioners to successfully enact all of the distinctions. By then, however, the good habits are forming and the bad habits are beginning to disappear.
As a consequence, the participants achieve the goals of the consultation so that they create more happy customers, more sales, and they are involved in an ongoing learning process to understand why people don't buy – which is a major clue that eventually reveals why they do.
Finally, we see, time and time again, consultation conversion rates go up which provides a clear return on investment in the training and enables the company to get more from what they do, every single day the process is lived.
NOTE: The best way to answer that nagging question about practice growth or marketing or patient volume in the back of your mind is to book a free 15-minute compatibility call. Get some options and go away with a clear idea of what's possible.
LiveseySolar
LiveseySolar's mission is to double the size of 150 cataract and refractive surgery practices. Using our proven marketing frameworks and deep market knowledge, our customers can predictably and sustainably grow their practices so that they can enjoy a healthy balance between both worlds – a successful private practice and a happy life.
Meet our Founders
We're passionate about helping leaders of high-quality, growth-minded practice owners double their practice revenue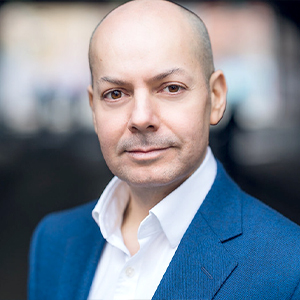 Rod Solar
Founder & Fractional CMO
Rod co-founded LiveseySolar and acts as a Fractional CMO for our customers. He's on a mission to help transform the lives of 10,000 people with vision correction surgery by 2024. To achieve that, he inspires his customers to make confident decisions that will help 50,000 people take the first step towards vision correction.
LiveseySolar completely transformed the way we were approaching this… We've gone from having just the dream of having a practice to having a practice up and running with people making inquiries and booking for procedures… It's extremely pleasing. We feel lucky we connected with LiveseySolar.
— Dr Matthew Russell, MBChB, FRANZCO, specialist ophthalmic surgeon and founder of VSON and OKKO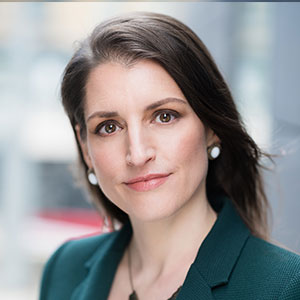 Laura Livesey
Founder & CEO
Laura Livesey is the co-founder & CEO of LiveseySolar. She has developed powerful refractive surgery marketing systems that increase patient volumes and profits for doctors, clinics, and hospitals, since 1997.
Rod and Laura know as much about marketing surgery to patients as I know about performing it. They are an expert in the field of laser eye surgery marketing. They know this industry inside out. I believe that they could help many companies in a variety of areas including marketing materials, sales training and marketing support for doctors.
— Prof. Dan Reinstein, MD MA FRSC DABO, founder of the London Vision Clinic, UK