What is the number one healthcare website design mistake?
What's the number one health care website design mistake? We have several stories to tell you about clients that have come to us, asking us to evaluate their website. The most common situation we see with our clients worldwide when it comes to engaging potential patients is that they don't emotionally compel the user to call the clinic or book an appointment.
This is a great opportunity for you.
Practice owners often use technology, academia, jargon and logic, which has a place in a good sales process, but much further down the road. They put all of that upfront, and it acts as an icy cold barrier that stops somebody from taking the next step to calling you. Ultimately, they fail to make the patient the hero of their website.
Why it's crucial to make the prospective patient the hero of your website
One of the biggest mistakes that clinicians, surgeons and doctors make is positioning themselves as the hero of the story. And what I mean by that is the surgeon's website and imagery and content is all "me me me me". There is often a large picture of the surgeon accompanied by a bio and then content centred around the procedures they offer and the conditions they treat.
This won't work.
As a website visitor interested in getting rid of their glasses, I'll be honest with you, you've got to be short and sweet about yourself because no one really cares. What visitors really care about is how they're going to be helped. What are they going to get? How are you going to help them become the future version of themselves?
So what should you start with?
Position yourself as the guide
You are the guide in the hero's journey. The hero is your patient. You want the patient to travel through your website, through your advertising copy, through your videos, knowing that they are the central focus of everything you provide. So when you're talking to them, I want you to use words like 'you' in your videos: "I'm going to help you do this."
When you're writing copy, you need to picture the avatar in the content you're writing and the images that accompany that content. You want them to psychologically invest in seeing you as their guide who will help them get the after they seek.
Why it's vital to design for mobiles first, then desktops (and why this is rare practice)
A common mistake that website developers make when designing websites for medical practices (and really for any type of business) is that they forget to design with mobile and tablet in mind.
We recently reviewed the analytics for a client in France to understand where their traffic was coming from.
We identified that 70% of their visitors viewed their website on mobiles and tablets – not desktops.
Now, is this a strange statistic? No, it's consistent. Because people who are searching for content like this online tend to be young people in their 20's and 30's. Even those older than that, are mainly using the internet on their mobiles and tablets.
So, where you need to avoid going wrong is to choose a website developer that designs all of their websites on a desktop machine. If you're solely doing that, the visitor will only see it through desktop size.
Desktops are usually much faster because they're connected to wifi. Desktops usually show images much quicker, and also in wider aspects. The whole experience is different than it might be on a small tablet or phone. So you need to find somebody who develops their websites on mobiles first and then can adapt it to desktops because this 70% figure is not uncommon. It is happening everywhere.
Most websites that appeal to customers interested in laser eye surgery need to be on mobile because that's where those customers are.
LiveseySolar
LiveseySolar's mission is to double the size of 150 cataract and refractive surgery practices. Using our proven marketing frameworks and deep market knowledge, our customers can predictably and sustainably grow their practices so that they can enjoy a healthy balance between both worlds – a successful private practice and a happy life.
Meet our Founders
We're passionate about helping leaders of high-quality, growth-minded practice owners double their practice revenue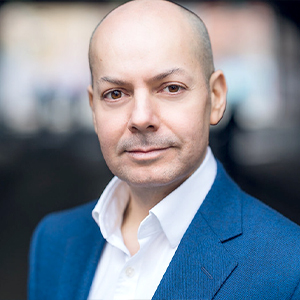 Rod Solar
Founder & Fractional CMO
Rod co-founded LiveseySolar and acts as a Fractional CMO for our customers. He's on a mission to help transform the lives of 10,000 people with vision correction surgery by 2024. To achieve that, he inspires his customers to make confident decisions that will help 50,000 people take the first step towards vision correction.
LiveseySolar completely transformed the way we were approaching this… We've gone from having just the dream of having a practice to having a practice up and running with people making inquiries and booking for procedures… It's extremely pleasing. We feel lucky we connected with LiveseySolar.
— Dr Matthew Russell, MBChB, FRANZCO, specialist ophthalmic surgeon and founder of VSON and OKKO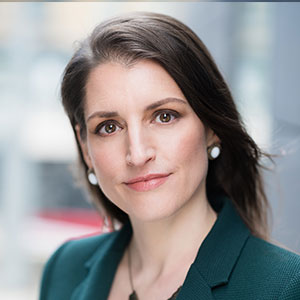 Laura Livesey
Founder & CEO
Laura Livesey is the co-founder & CEO of LiveseySolar. She has developed powerful refractive surgery marketing systems that increase patient volumes and profits for doctors, clinics, and hospitals, since 1997.
Rod and Laura know as much about marketing surgery to patients as I know about performing it. They are an expert in the field of laser eye surgery marketing. They know this industry inside out. I believe that they could help many companies in a variety of areas including marketing materials, sales training and marketing support for doctors.
— Prof. Dan Reinstein, MD MA FRSC DABO, founder of the London Vision Clinic, UK