Why Facing Your Fear to Talk About Price with Your Patients Pays Off
Let's talk about a subject that's often seen as a bit taboo: asking your patients for more money. We get it, you want to keep things comfortable and not come across as pushy. But you're running a business, and you've got expenses like cutting-edge technology and a skilled team to maintain. So, here's why you shouldn't feel bad about charging what you're worth.
Asking for More Money on Your Website
Many surgeons are hesitant to increase their pricing. You might be worried about getting fewer patients or facing complaints. But here's the thing: most patients don't notice minor pricing changes. So why not tweak the numbers a bit? We recommend increasing your prices every quarter.
The Role of Pricing in Risk Perception
Let's keep in mind that higher prices can be seen as a way to reduce risk. Consumers may be willing to pay more for a product or service that minimises the risk of a disappointing experience. This is especially true when it comes to areas that have a significant personal impact, such as medical procedures or luxury goods and services.
What happens when you do?
Your treatment starts to look more premium. That adds to the patient's perception of value. And let's talk profits. Even if you lose a couple of patients—which rarely happens—you're likely to see an increase in your overall profit. It's simple maths.
Asking for More Money In Person
Look, we get it. The moment you start talking about 'additional options' or 'upgraded lenses', there's this awkward tension in the air. You might feel like you're selling rather than helping, right?
Here's the real deal. Your patients are with you because they trust you'll solve a problem that's affecting their everyday life. They've already committed time and are ready to financially invest in a solution. You guiding them toward a more effective treatment isn't upselling—it's doing your job.
And hey, they might not even know there are better options out there, like premium lenses. You're their guide in this journey. And as their guide, you want to make sure they're getting the best solution that'll make them go, "Wow, why didn't I do this sooner?"
So next time that twinge of discomfort creeps up when discussing costs or options, remember—you're giving them choices they might not know they had. Choices that could significantly bump up their quality of life. And there's absolutely nothing pushy about that.
Are You Ready to Ask for More Money?
If the idea of asking for more money still has you on the fence, it's time to do some prep work. First, make sure you fully understand the value of what you're offering. Are you aware of how life-changing your services can be? You should be. This isn't just about boosting your bottom line; it's about boosting your patients' quality of life.
Once you understand the value you provide, the next step is learning how to close the deal. This means being able to effectively communicate why your service is worth the investment. If you're still feeling a bit shaky, training can make all the difference.
10 phrases you can start using today to feel better about asking for money
In the meantime, here are some 10 best practice phrases that you can start using today to more comfortably ask for money. Drill these with your team, practice these with 100 customers, and we guarantee you'll be better at this at the end:
These prefix phrases set the stage to make the money conversation easier and more natural.
"When it comes to payment options, …"
"Just so we can finalize the details, …"
"To make this as smooth as possible for you, …"
"As we wrap up the paperwork, …"
"Thinking about your convenience, …"
"To get you started right away, …"
"For a quick and easy scheduling process, …"
"To set you up with the best plan, …"
"Now, to take care of the investment part, …"
"Let's square away the financials, …"
These phrases lead seamlessly into questions like, "Would you prefer to put this on credit or debit?" Makes it less awkward, and more focused on service.
So, don't be afraid to ask for what you're worth. Your patients trust you to provide them with the best, and that's exactly what you're doing. It's time to shed the fear and step into the confidence that your expertise warrants. Remember, you're not just selling a service; you're selling a new, clearer way to see the world. And that is priceless.
If you're ready to overcome your hesitations and start charging what you're worth, we're here to help. Book a compatibility call with us and see if we can help you double your sales.
NOTE: The best way to answer that nagging question about practice growth or marketing or patient volume in the back of your mind is to book a free 15-minute compatibility call. Get some options and go away with a clear idea of what's possible.
Nina Czerniak-Copping
Account Consultant
Hi, I'm Nina!
I work as an Account Consultant at Liveseysolar. I have a broad knowledge of marketing activities, especially SEO, strategy and paid traffic. My role is to understand the needs of our customers and ensure that they reach their goals by managing and coordinating their projects with our team.
I take great pride in being able to help our customers achieve their targets, and I firmly believe that with the right project management and teamwork, anything is possible.
Meet our Founders
We're passionate about helping leaders of high-quality, growth-minded practice owners double their practice revenue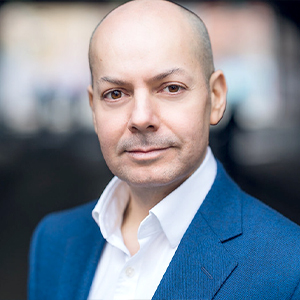 Rod Solar
Founder & Fractional CMO
Rod co-founded LiveseySolar and acts as a Fractional CMO for our customers. He's on a mission to help transform the lives of 10,000 people with vision correction surgery by 2024. To achieve that, he inspires his customers to make confident decisions that will help 50,000 people take the first step towards vision correction.
LiveseySolar completely transformed the way we were approaching this… We've gone from having just the dream of having a practice to having a practice up and running with people making inquiries and booking for procedures… It's extremely pleasing. We feel lucky we connected with LiveseySolar.
— Dr Matthew Russell, MBChB, FRANZCO, specialist ophthalmic surgeon and founder of VSON and OKKO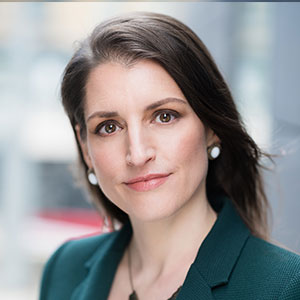 Laura Livesey
Founder & CEO
Laura Livesey is the co-founder & CEO of LiveseySolar. She has developed powerful refractive surgery marketing systems that increase patient volumes and profits for doctors, clinics, and hospitals, since 1997.
Rod and Laura know as much about marketing surgery to patients as I know about performing it. They are an expert in the field of laser eye surgery marketing. They know this industry inside out. I believe that they could help many companies in a variety of areas including marketing materials, sales training and marketing support for doctors.
— Prof. Dan Reinstein, MD MA FRSC DABO, founder of the London Vision Clinic, UK