Website redesign: Vision Correction Consultants launches new website and rank on Google's first page in less than a week
What do you do when bigger and better-funded players enter your marketplace? Well, you can join them or compete against them. And, there is the third way: join them whilst maintaining some independence.
That was the situation that three consultant ophthalmologists found themselves in early this year when Optegra, a new entrant into the field of private ophthalmology acquired eye hospitals in Surrey, Birmingham, Solent, Manchester, and Yorkshire. The three consultants wanted to retain some independence, but they did not have enough enquiries.
Because of a previous successful relationship the three ophthalmologists approached us a few months after Optegra acquired the Yorkshire Eye Hospital. Our previous relationship was with the Yorkshire Eye Hospital who's website we designed and e-marketing we managed, before they were acquired by Optegra.
Mr. Oliver Backhouse, Mr. James Ball, and Mr. Shafiq Rehman call their partnership Vision Correction Consultants. They commissioned us to design a website that would highlight their particular expertise in the field of refractive lens exchange. Refractive lens exchange (or RLE) is the process that involves surgically implanting an artificial intraocular lens (IOL) into the eye to correct refractive errors such as shortsightedness, longsightedness, and astigmatism. Also, the lenses can correct for presbyopia and can help people avoid developing cataracts in the future.
To add to the challenge, RLE is an alternative to laser eye surgery, which is considerably more well known and popular, especially on the internet.
Vision Correction Consultants needed a distinct brand, a specific unique sales proposition, and a website that presented their market positioning in a credible and professional way to the over 45 market in the Leeds, Yorkshire area. They needed a positioning that is as professional and as credible as the considerably better-funded and larger competitors in the market place.
So, we wrote, designed, coded and search engine optimised the Vision Correction Consultant's website at www.beyondlasik.co.uk. The new site launched on the 15th of June, 2011.
Five days later on June 20th, we conducted a Google search for a four non-branded key phrases that we targeted with the website. We're very happy to say that the early results (and these are VERY early as it usually takes about 3 months to see consistent results) look very promising.
A search on Google revealed these results on June 20, 2011, 5 days after the site launched:
RLE leeds shows the website as a 1st page; No. 6 result
refractive lens exchange leeds shows the website as a 1st page; No. 5 result
IOL leeds leeds shows the website as a 1st page; No. 9 result
intraocular lens leeds shows website as 1st page; No. 6 result
As many of you likely know, Google displays search results based on a secret algorithm that calculates the relevance of on-site factors (e.g. PageTitles, Page headings, Page copy, number of pages on site, internal linking, keywords in URLs) and off-site factors (external linking, domain authority, domain history) to the search term.
With the above in mind, results such as these are very promising one week after the site goes live. We also noticed some of their direct competitors do not rank on the first page for these targeted terms (unpaid) and that the site is already beating considerably longer established websites and domain names.
The LiveseySolar team involved in the development of this website:
Christina Hildebrandt who managed the project from start to finish
Michelle Nottebrock who designed and developed the website
Tiya Makwana who provided copy editing, HTML formatting, and image processing
Charmaine Brink who managed the administrative details surrounding the project
Olimpia Sirtori who provided copy editing, HTML formatting and image processing
Chantél du Plooy who wrote the original content for the website
Neil  Matthews who provided technical support
Laura Livesey who provided creative direction
Rod Solar who provided strategic direction
We would also like the thank our clients: Mr. Oliver Backhouse, Mr. James Ball, and Mr. Shafiq Rehman, with whom's guidance, editing and suggestions this website would not have been possible.
Meet our Founders
We're passionate about helping leaders of high-quality, growth-minded practice owners double their practice revenue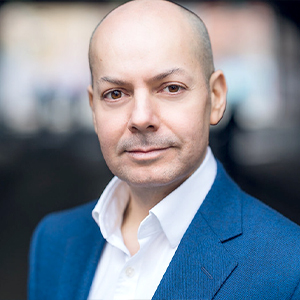 Rod Solar
Founder & Fractional CMO
Rod co-founded LiveseySolar and acts as a Fractional CMO for our customers. He's on a mission to help transform the lives of 10,000 people with vision correction surgery by 2024. To achieve that, he inspires his customers to make confident decisions that will help 50,000 people take the first step towards vision correction.
LiveseySolar completely transformed the way we were approaching this… We've gone from having just the dream of having a practice to having a practice up and running with people making inquiries and booking for procedures… It's extremely pleasing. We feel lucky we connected with LiveseySolar.
— Dr Matthew Russell, MBChB, FRANZCO, specialist ophthalmic surgeon and founder of VSON and OKKO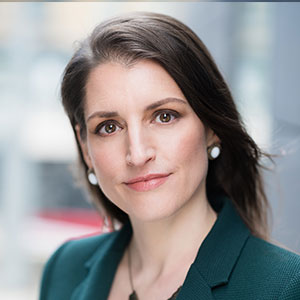 Laura Livesey
Founder & CEO
Laura Livesey is the co-founder & CEO of LiveseySolar. She has developed powerful refractive surgery marketing systems that increase patient volumes and profits for doctors, clinics, and hospitals, since 1997.
Rod and Laura know as much about marketing surgery to patients as I know about performing it. They are an expert in the field of laser eye surgery marketing. They know this industry inside out. I believe that they could help many companies in a variety of areas including marketing materials, sales training and marketing support for doctors.
— Prof. Dan Reinstein, MD MA FRSC DABO, founder of the London Vision Clinic, UK