A shout out to our healthcare marketing clients in 2011
Did you know 43% of SEO experts believe that link building is the most important search ranking factor of 2011. So, we're giving the gift of links this holiday season! And our first set of links is going to the clients who have trusted us with their healthcare marketing and sales efforts over the past year.
Angel Laser Clinic
This new laser hair removal clinic in London's Angel and Islington borough is our most recent web development, SEO and social media marketing client. Our first step has been to design their new website (we'll add the link when the website is ready), which is launching next week.
Eurotimes
The official news magazine of the ESCRS, EuroTimes is circulated to more than 32,000 ophthalmologists in Europe and other regions including the USA, Latin America, Asia and Australia. Eurotimes also sponsors the Practice Development Workshops at the European Society for Cataract and Refractive Surgeons held this September in Vienna, and the Practice Development Weekend, held this November in Dublin. Eurotimes hired us to deliver a full day's workshop at the former, and a half day's workshop at the latter.
Euroeyes
EuroEyes is the largest independent group of eye laser and LASIK clinics in Germany (LASIK, Femto LASIK, ICL, Multifocal Lenses). Since opening in 1994 their eye laser centres have performed more than 300,000 eye laser treatments. Euroeyes hired LiveseySolar to train all of their telephone salespeople in Increasing Telephone Conversion Rates and all of their clinical staff in Healthcare Consultation Skills and Teamwork. We trained nearly 70 people in total including patient liaison staff, health care technicians, optometrists and surgeons.
Gabriel Alvarez, Cosmetic Surgeon
Mr. Gabriel Alvarez is a plastic and reconstructive surgeon and skin cancer expert in London with over 30 years experience. He is on the General Medical Council Specialist Register for Plastic Surgery, a fellow of the Royal College of Surgeons of England (FRCS) and an associate member of the British Association of Plastic and Aesthetic Surgeons (BAPRAS). Mr Alvarez hired us to build his website and to carry out some initial search engine optimisation efforts.
Hugo van Cleynenbreugel, Ophthalmic Surgeon
Mr. Hugo van Cleynenbreugel is a refractive surgery specialist based in Belgium and The Netherlands. We first met Mr van Cleynenbreugel in Vienna (at ESCRS) and have been working with him to brand himself as a premier refractive surgeon in his local market. To date, this help has taken the form of regular coaching sessions, whilst supporting him in the development of a new website. (Link to be added when the website is ready)
LFB Arabia
In its continuing role in enriching the healthcare sector in the Kingdom of Saudi Arabia, HDH Co., recently created a Joint Venture (LFB Arabia) with LFB S.A., a French based and owned company. LFB S.A. is a leading plasma fractionation and biotechnological company. It is considered the second largest supplier to the French hospitals for plasma derived medicinal products and the sixth largest plasma fractionation company in the world, LFB S.A. own and operate two plasma fractionation plants in Lille and Lis Ulis, two cities to the North and South of the Capital Paris, respectively. We've been working on a corporate identity project for LFB Arabia.
London Vision Clinic
London Vision Clinic's laser eye surgeons, Professor Dan Reinstein and Mr Glenn Carp are leaders in their field and are passionate about helping their patients achieve their best vision results. At London Vision Clinic they offer LASEK and LASIK surgery and are the only clinic to offer Laser Blended Vision since 2005 – a treatment aimed at resolving the need for reading glasses. We've been working with London Vision Clinic since 2002 and our work with them ranges from website development, SEO, social media marketing, clinic communications, the supervision of paid search and the ongoing training and development of their telephone and clinical staff.
Optegra
Optegra is a specialist provider of ophthalmic services in the UK and selected international markets. They operate five specialist private eye hospitals in Surrey, Birmingham, Solent, Yorkshire and Manchester, supported by over 60 consultant level ophthalmic surgeons. Optegra hired LiveseySolar to train all of their telephone salespeople in Increasing Telephone Conversion Rates and all of their clinical staff in Healthcare Consultation Skills and Teamwork. We trained nearly 70 people in total including patient liaison staff, health care technicians, optometrists and surgeons.
Samedaydoctor
Since 2009, samedaydoctor based in Canary Wharf, provides first class treatment for a variety of medical requirements and GP services including sexual health. Whether it is a walk-in confidential medical service or a private medical consultation, samedaydoctor is a convenient and reliable solution. We've been working with Samedaydoctor for over 3 years, and during that time we've provide a wide range of healthcare marketing services, including web design, search engine optimisation and team training.
The Grove Practice
The Grove Practice is based in the heart of London's West End, offering counselling and psychotherapy, executive coaching and organisational consulting and professional training courses. They specialise in counselling and psychotherapy for individuals, couples, adolescents and families. The Grove Practice hired us to coach them to improve their business and to consult with them on the redesign of their website and ongoing search engine optimisation efforts.
University of Westminster
Westminster Business School is one of London's leading centres for business education. The School has a large and diverse staff base with extensive business, consultancy and research achievements. Located in the heart of London near Baker Street, Westminster Business School attracts students from around the world. The University of Westminster asked us to assist them in developing an online marketing plan and install an email CRM system so they could run email follow up to their students and prospects.
Vision Correction Consultants
Vision Correction Consultants is not a clinic nor is it a hospital – they are a partnership collaboration between independent consultant eye surgeons who have distinguished themselves in helping to introduce and advance lens implant vision correction services in the Yorkshire region. Vision Correction Consultants hired us to design their website and their patient promotional and informational materials.
Meet our Founders
We're passionate about helping leaders of high-quality, growth-minded practice owners double their practice revenue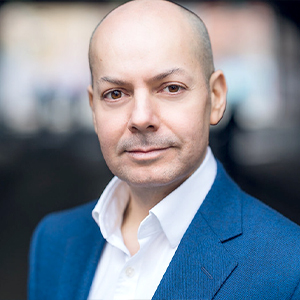 Rod Solar
Founder & Fractional CMO
Rod co-founded LiveseySolar and acts as a Fractional CMO for our customers. He's on a mission to help transform the lives of 10,000 people with vision correction surgery by 2024. To achieve that, he inspires his customers to make confident decisions that will help 50,000 people take the first step towards vision correction.
LiveseySolar completely transformed the way we were approaching this… We've gone from having just the dream of having a practice to having a practice up and running with people making inquiries and booking for procedures… It's extremely pleasing. We feel lucky we connected with LiveseySolar.
— Dr Matthew Russell, MBChB, FRANZCO, specialist ophthalmic surgeon and founder of VSON and OKKO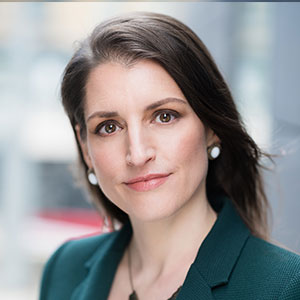 Laura Livesey
Founder & CEO
Laura Livesey is the co-founder & CEO of LiveseySolar. She has developed powerful refractive surgery marketing systems that increase patient volumes and profits for doctors, clinics, and hospitals, since 1997.
Rod and Laura know as much about marketing surgery to patients as I know about performing it. They are an expert in the field of laser eye surgery marketing. They know this industry inside out. I believe that they could help many companies in a variety of areas including marketing materials, sales training and marketing support for doctors.
— Prof. Dan Reinstein, MD MA FRSC DABO, founder of the London Vision Clinic, UK