Healthcare consultation skills: the information confirmation, an example
In a healthcare consultation, confirmation statements follow discoveries. You get the information and then you confirm it to make sure that your product's benefits fit the prospect's needs.
Here is an example of a good confirmation statement that achieves all the goals of the information confirmation in the field of refractive surgery. The patient has visited a clinic to see if he can get out of his reading spectacles:
You can never close too often or too soon, so long as you believe in your product.
"So John, if I understand you correctly, you're a solicitor in London who needs to shift from paper work to interacting with clients on a daily basis, you travel a great deal for your job, and enjoy vacations where you can do as much scuba diving as you can.

"The main reason you're looking into refractive surgery is because you'd like to be free of your glasses so you can enjoy your diving more, but you're somewhat concerned about the safety of the procedure. How am I doing so far?"

"You obviously really enjoy your job, and you'd like to continue working for the next 10 years. Scuba diving is your passion, and you're planning to do at least 5 major scuba trips to Australia."

"However, you've been wearing reading glasses for the last five years and a problem you have is needing to take then on and off hundreds of times during a day of diving.

"Another challenge you've had in the past has been to worry about seeing the gauges to check how much oxygen you may have left. Having refractive surgery is important to you because, these new readers have been a real hassle when diving, haven't they?"

"So it sounds to me John, if I could show you way to quick, safe and effective way to improve your vision while underwater – especially in time for your next trip coming up in November, that would be of great interest to you, wouldn't it?"
I've bolded some of the key distinctions in the statement. Notice that it includes references to
the patient's work and leisure interests,
the dominant buying motive,
past incidents that have caused problems,
future events that patient would like to look forward to without the problem,
some of the patient's voiced concerns,
the patient's preferred timing, and
a trial close to make sure the patient is in agreement with the statement
Many different types of confirmations exist, but it is very important that you go from the very general to the very specific. Finally, getting confirmation through a strong trial close.
See, I believe that if we do a powerful and in-depth confirmation statement, the prospect is so impressed; is feeling so understood, that half the sale is made before we've even begun to sell.
Why I've had prospects at the end of my confirmation statement say: "Wow, you're really good! You were really listening! You seem to understand me so well. That is my problem, can you solve it?"
I can't emphasise the power of this statement enough . You can even ask a prospect to buy right then and there.
Which leads me to another invaluable lesson that I've learned: "you can never close too often or too soon."
Very often, in the information confirmation part of a presentation, or if I notice that the prospect is getting really excited about owning the benefits of my product or service, or showing some really big buying signals, I'll simply ask: "do you want to just book the treatment now?"
It doesn't hurt to get people used to our asking them to buy. And their response is an excellent indicator about how close we are. Often I'd have someone repeat back "well, not yet, tell me more about xyz."
You can never close too often or too soon, so long as you believe in your product.
Meet our Founders
We're passionate about helping leaders of high-quality, growth-minded practice owners double their practice revenue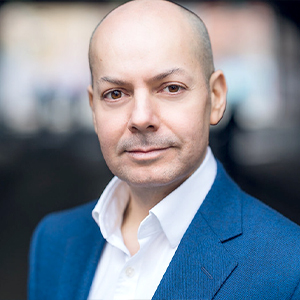 Rod Solar
Founder & Fractional CMO
Rod co-founded LiveseySolar and acts as a Fractional CMO for our customers. He's on a mission to help transform the lives of 10,000 people with vision correction surgery by 2024. To achieve that, he inspires his customers to make confident decisions that will help 50,000 people take the first step towards vision correction.
LiveseySolar completely transformed the way we were approaching this… We've gone from having just the dream of having a practice to having a practice up and running with people making inquiries and booking for procedures… It's extremely pleasing. We feel lucky we connected with LiveseySolar.
— Dr Matthew Russell, MBChB, FRANZCO, specialist ophthalmic surgeon and founder of VSON and OKKO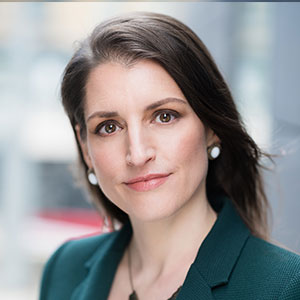 Laura Livesey
Founder & CEO
Laura Livesey is the co-founder & CEO of LiveseySolar. She has developed powerful refractive surgery marketing systems that increase patient volumes and profits for doctors, clinics, and hospitals, since 1997.
Rod and Laura know as much about marketing surgery to patients as I know about performing it. They are an expert in the field of laser eye surgery marketing. They know this industry inside out. I believe that they could help many companies in a variety of areas including marketing materials, sales training and marketing support for doctors.
— Prof. Dan Reinstein, MD MA FRSC DABO, founder of the London Vision Clinic, UK