Executive Business Coaching: Get one-to-one guidance in transforming your business or growing your personal brand
If you are serious about
establishing your personal brand
developing your business
having a more rewarding career
contributing more
and becoming the best leader of people you can be
Then contact us about our Executive Business Coaching for senior level executives including Sole Proprietors, Business Partners, CEOs and Managing Directors of healthcare businesses.
What's involved in executive business coaching?
Together, we schedule calls for 1 to 2 hours every week, or every other week (ideally a standing appointment, via Skype or over the telephone).
In these sessions, we will
help identify and clarify your goals,
identify points of leverage for you to act in accordance with your goals,
help identify action steps that are on the path to your goals, and
provide advice where I can on the aspects that are important in growing your business.
We hold you accountable for delivering on the action steps between executive business coaching calls
Our first meeting will deal with Goals and will likely require 2 hours. At this meeting we will identify what short, mid and long-term goals you will be aiming for.
At every session, we will
check in on the action steps that you committed to on the previous session
discuss any upgrades in thinking, attitude or perception that may help you achieve your goals
discuss your personal assessment of your accountability in achieving your goals
discuss your personal assessment of barriers towards achieving your goals
discuss what opportunities / resources are available to you that may help you achieve your goals
discuss any specific distinctions that you would like help with
list at least 3 action steps that will help you achieve your goals that you can carry out over the following session
Action steps are specific actions that you can take within the sessions that will bring you closer to achieving your goals (reviewing a distinction, practicing a distinction, enacting a change in approach, increasing a factor of production, etc.)
If you decide that you require our assistance to carry out any action steps or other work between the sessions, this time would be billed separately, at our standard hourly rate(s) depending upon the services required.
Who is your executive business coach?
As a executive coaching client, Rod Solar will work with you on a one-to-one basis. Rod has been working with top-level business owners and executives for over 10 years, is formally trained in instruction and coaching at the university level, and has a depth of experience in healthcare marketing and sales that is difficult to match. Learn more about Rod Solar here…
What if you need to take a break from the coaching routine?
Should either you or your coach need to plan for holidays or other activities that will take us away from our coaching program routine, there may be a need to suspend the sessions. If this is necessary, either party will give the other at least one week's notice of suspension, and arrangements can be made so as not to lose momentum (i.e. setting a fortnight's worth of action steps with an email or phone check in).
What do clients say about their experiences with executive business coaching with Rod Solar?
Rod is an expert in his field and myself and my company have definitely benefited from his support and expertise. The area of work was new to me and I found Rod to be reliable, innovative and patient in our work together.
Thanks Rod!
Ben J McKie, Director, The Grove Practice
Rod brings a fresh perspective on our business goals, with practical advice on how to move forward. He is an expert in marketing healthcare services.
Sarah-Louise Briggs, 
Director, The Grove Practice
Rod Solar and Laura Livesey know as much about marketing surgery to patients as I know about performing it. I first worked with them over 8 years ago in Canada, and they have worked closely over the years with me and my staff to help build our business in London. They are an expert in the field of laser eye surgery marketing. They know this industry inside out. I believe that they could help many companies in a variety of areas including marketing materials, sales training and marketing support for doctors.
Dan Reinstein, Medical Director, London Vision Clinic
Small details make the difference: what you don´t learn in medical school. 

After 13 years of hard-core scientific training, I realized how much emphasis I had put on my knowledge, and how little on providing better human care and on communicating with my patients. Rod Solar and his team provide intensive, high-value coaching to improve your skills in connecting with patients, and getting better value from your daily practice. 
You´d be surprised to know that only 20% of your success as a doctor depends on your medical knowledge, and that most of the messages that your patients get from you do not come from the things you say: body language, tone of voice, eye contact…all those small details make the difference! 
Through their practical approach, you quickly see results: better time-management, better structure of your consultations, and a greater likelihood of getting to the core of your patient´s problems… 
Rod also provides expert advice on how to better "sell" yourself…It´s inside all of you, you only need Rod to get the best out of you. Even a single day makes a difference…absolutely worth it!
Merce Morral, Ophthalmic Surgeon
Remember, this service is available to only 8 executive coaching clients – to avoid disappointment, call today.
What are the fees for the Executive Business Coaching Programme?
Each 1 hour increment of executive business coaching is billed at the extraordinarily low rate of £125 +VAT. Remember, our usual fees on for a day of training is pro-rated at £500 per hour so this is a phenomenal value with a very limited cap on engagement. The fee for the first session is due before the first session can be booked in the calendar. You are welcome to pay subsequent sessions on a monthly basis (invoices will be sent to you at the end of every calendar month – Payment terms are Net 15 days). This offer is limited to 8 coaching clients at any one time.
Meet our Founders
We're passionate about helping leaders of high-quality, growth-minded practice owners double their practice revenue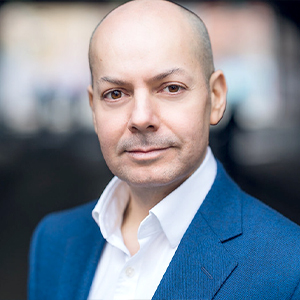 Rod Solar
Founder & Fractional CMO
Rod co-founded LiveseySolar and acts as a Fractional CMO for our customers. He's on a mission to help transform the lives of 10,000 people with vision correction surgery by 2024. To achieve that, he inspires his customers to make confident decisions that will help 50,000 people take the first step towards vision correction.
LiveseySolar completely transformed the way we were approaching this… We've gone from having just the dream of having a practice to having a practice up and running with people making inquiries and booking for procedures… It's extremely pleasing. We feel lucky we connected with LiveseySolar.
— Dr Matthew Russell, MBChB, FRANZCO, specialist ophthalmic surgeon and founder of VSON and OKKO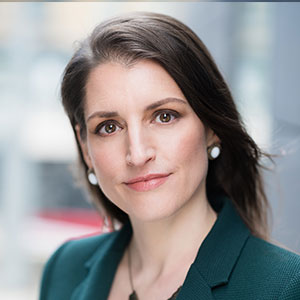 Laura Livesey
Founder & CEO
Laura Livesey is the co-founder & CEO of LiveseySolar. She has developed powerful refractive surgery marketing systems that increase patient volumes and profits for doctors, clinics, and hospitals, since 1997.
Rod and Laura know as much about marketing surgery to patients as I know about performing it. They are an expert in the field of laser eye surgery marketing. They know this industry inside out. I believe that they could help many companies in a variety of areas including marketing materials, sales training and marketing support for doctors.
— Prof. Dan Reinstein, MD MA FRSC DABO, founder of the London Vision Clinic, UK