Healthcare marketing sales processes get your patients on the bus
When a healthcare business wants to increase their number of consultations or number of treatments conversions, we begin by observing the current processes that are producing those results.
Sometimes we observe healthcare clinicians conducting patient consultations. Sometimes, we watch and listen to people as they deal with new callers on the phone. Why do we do this? What are we looking for? First, we're looking for evidence of a reliable and valid healthcare marketing sales process.
A sales process is like a bus route. Most healthcare businesses either do not include every stop along the route, don't plan the route to get to the final destination in the most efficient way, and some clinics, unfortunately, don't have drivers who know the "rules of the road".
Everyone who conducts a sales presentation follows some kind of route. Whether that route is reliability reproduced or effective is another question altogether. After a few consultations across different people, we usually see if a unified process is in place.
Why have a healthcare marketing sales process when conversions can happen without one? Isn't it just easier to customise every presentation on the fly?
"Every healthcare business in which we've implemented a reliable sales process has increased their conversion rate and volume of treatments. Every single one."
The reality is that every one is conducting a sales process in every sales interaction – the main differences between higher performing sales people and lower performing sales people is the validity and reliability of their process.
First, you have to ask yourself, is my healthcare marketing sales process valid? In other words, does it provide an organised method towards achieving the consultation's objective (usually, a conversion from an initial appointment to a treatment booking)? Second, is it reliable? Is the process repeatable, consistently applied, and operable in the majority of situations?
A valid and reliable sales process will
provide salespeople with more confidence in their role
enable salespeople to control the sales interaction
give salespeople the tools to effectively deal with a wider variety of people, objections, and needs
shorten sales cycles
enable salespeople to loosen up and have more fun
help salespeople identify and fix what's broken, while maintaining what is working
ultimately increase your conversion rate and volume
Every healthcare business in which we've implemented a reliable healthcare marketing sales process has increased their conversion rate and volume of treatments. Every single one. Really? Surely we are exaggerating? No, we're not.
It doesn't matter whether your team is experienced or not.
It doesn't matter whether you're marketing is working, or not.
It doesn't matter whether you are charging a high price or a low price.
It doesn't matter whether you are a small practice or a large clinic chain.
It doesn't matter whether you are in a big city or a small village town.
It doesn't matter what speciality you focus on.
Consider the elements of a healthcare marketing sales process and take the necessary steps towards introducing one into your healthcare business. Contact us today should you require more information on how to do so.
Meet our Founders
We're passionate about helping leaders of high-quality, growth-minded practice owners double their practice revenue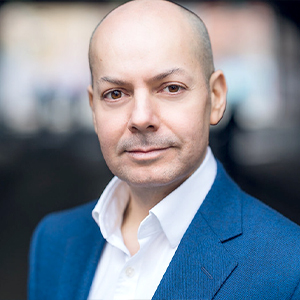 Rod Solar
Founder & Fractional CMO
Rod co-founded LiveseySolar and acts as a Fractional CMO for our customers. He's on a mission to help transform the lives of 10,000 people with vision correction surgery by 2024. To achieve that, he inspires his customers to make confident decisions that will help 50,000 people take the first step towards vision correction.
LiveseySolar completely transformed the way we were approaching this… We've gone from having just the dream of having a practice to having a practice up and running with people making inquiries and booking for procedures… It's extremely pleasing. We feel lucky we connected with LiveseySolar.
— Dr Matthew Russell, MBChB, FRANZCO, specialist ophthalmic surgeon and founder of VSON and OKKO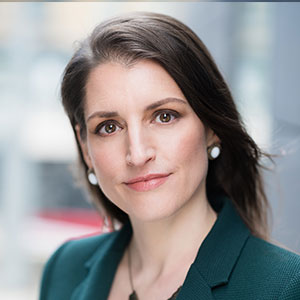 Laura Livesey
Founder & CEO
Laura Livesey is the co-founder & CEO of LiveseySolar. She has developed powerful refractive surgery marketing systems that increase patient volumes and profits for doctors, clinics, and hospitals, since 1997.
Rod and Laura know as much about marketing surgery to patients as I know about performing it. They are an expert in the field of laser eye surgery marketing. They know this industry inside out. I believe that they could help many companies in a variety of areas including marketing materials, sales training and marketing support for doctors.
— Prof. Dan Reinstein, MD MA FRSC DABO, founder of the London Vision Clinic, UK