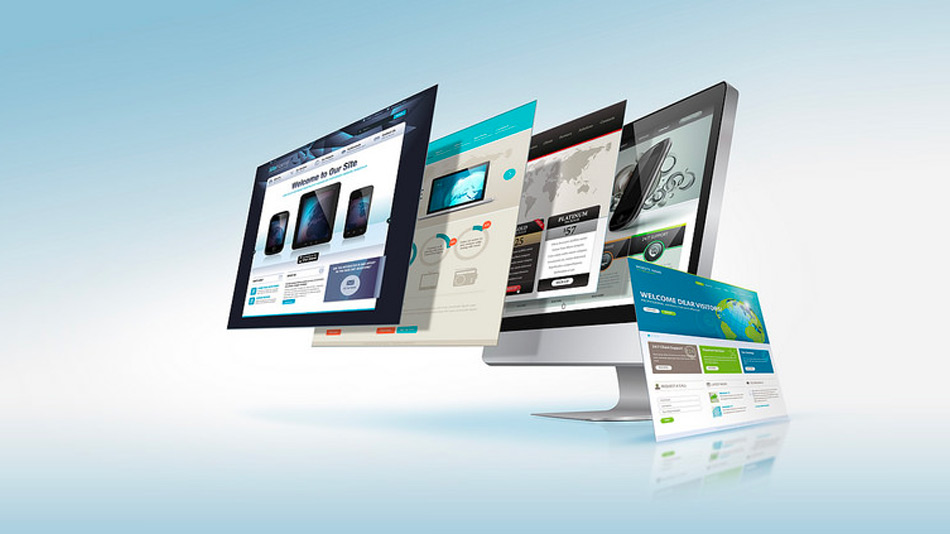 Healthcare website design: landing page development and optimisation
One way to think about a website's design is to think of it like a retail store.
Imagine you visit a retailer as result of seeing an advertisement for a new pair of shoes. At the store's front door, you see a massive directory that displays everything the restaurant offers. Those shoes, buried in a menu of over 1000 items across several pages of options, may not be that easy to find. Of course, you might be patient, and peruse the store directory to find those shoes, or you might just move on, bored and frustrated.
"A landing page is a website page that allows you to capture a visitor's information through a lead form. A good landing page will be targeted to a particular stream of traffic – say from an email campaign advertising a particular whitepaper – and, because it is targeted, and because it has an interesting offer behind a lead capture form, you will convert a higher percentage of your website visitors into leads with which you can follow up…" (HubSpot)
Another way to think about it is like this. Let's say after following that ad, you go to the store and instead of seeing a menu for everything, you see a giant picture of a that very same pair of shoes you want. All you've got to do is walk in, and presto, those shoes will be on your feet in a few minutes!
I hate waiting, shopping, rummaging, and otherwise looking for stuff that's difficult to find. And if you're anything like me, you're probably quite excited by the latter possibility of getting exactly what you want, exactly when you want it.
But if that's true… then why are you sending most of your visitors to your homepage after clicking on a paid search advertisement? Why haven't you yet made landing pages for your website?
This shoe shopping scenario is an analogy for what happens through paid search marketing – why send your clicks to your homepage or contact us page, when you could be sending them to specific, highly targeted, lead conversion pages that helps visitors immediately find what they're searching for, whilst decreasing your costs per click and increasing your quality scores?
Not only do landing pages improve your paid search results, but there having highly persuasive, targeted pages should also assist your organic search engine optimisation efforts as well. Of course, you can use landing pages to greet your visitors from social media pages as well, leaving your homepage to do the heavy lifting for your direct visitors. Landing pages are the very best place to direct email marketing links to. And with consistent website conversion testing, you'll landing pages will be converting more and more visitors as you learn more and more about what works and what doesn't. In a way, you could consider landing pages as the very centre of your internet marketing efforts, and many savvy online marketers do.
According to MarketingSherpa's Landing Page Handbook (2nd edition), 44% of clicks for B2B companies are directed to the business' homepage, not a special landing page. Furthermore, of the B2B companies that are using landing pages, 62% have six or fewer total landing pages.
The fact is, the more landing pages you create, the more opportunities you'll have to convert. If you think about it… you could make virtually EVERY page of your website a landing page.
Most healthcare websites have no landing pages at all. So we thought it would be a good idea to write this post, summarising some really good information to give you an idea of what a landing page is, why you need them, and how to go about making and optimisation them.
What is a landing page and why should you care?
Ellie Mirman sums up what a landing page is, why they are so critical, and what makes them most effective.
A few good tips include
limit your navigation so as not distract your visitors from your call to action
deliver value (a good offer)
enable sharing
keep it short (although some very successful landing pages are long)
testing everything and testing often
Why Landing Pages are an essential part of marketing
Pamela Vaughan also discusses what a landing page is, but goes beyond to discuss how landing pages work, but even more importantly provides 6 reasons why you need landing pages, which are:
Easily generate leads
Give your offers a place to live
Collect demographic information about your prospects
Understand which prospects are more engaged
Provide fuel for other marketing channels
Offer insights into the effectiveness of your marketing offers
And the key components of an effective landing page, including
Headline
Copy
Keywords
Social Sharing Button / Links
Hidden Navigation
Lead-Capture/Conversion Form
Image
Want us to help you design your landing pages? Simply contact us to discuss how we can help you.
5 Awesome Landing Page Lessons from Real Life Examples
Ok, so you're convinced, landing pages are a good thing to do. So what does a landing page look like? Corey Eridon has done a fine job of pulling together some great landing page examples to inspire you in creating your own. In this article, he shares examples from ModCloth, Salesforce, YouSendit, Jetsetter, SEOMoz with explanations on what they're doing right and where they can improve.
The 7-Point Checklist for Powerful Landing Page copy
Once you've understood the components of what makes a good landing page, it's time to consider what is arguably the most important component of any written sales message – the copy!
In this article, Corey provides 7 best practices (and examples) on how to make your sales copy more persuasive, including:
Use action-oriented language
Use value-oriented language
Use reader keywords
Write using the second person ("you"
Go for clarity over creativity
Format best practices
Proof of consistency
The benefits of using videos on landing pages
There's copy and there are visuals. Visuals include images (which you can test) and videos. We really like videos on landing pages, because they
increase the length of time people stay on your page
raises the trust factor
appeals to lazy people who prefer to watch vs read
Unbounce provides 7 ways to make your videos more effective. We have also created a step-by-step plan to Create a year's worth of compelling, accurate, search engine optimised, high-converting medical web content in 7 days that you really should read.
7 Habits of Highly Effective Landing Pages
Once you've written and designed your landing page, you may want to pass it through a few checklists to see if you're on the right track. Patrick Shea provides 7 landing page best practices that will help you do just that:
Pass the Blink Test
Keep it simple
Keep it short
Graphics and Endorsements Matter
Go naked (making your landing page deliberately sparse)
Restate value
Eat your own dogwood (as yourself… would I do what is being asked of me on this page?)
Before and After: The Optimisation of a Flawed Landing Page
And once you have some landing pages, it's time to optimise! There is an endless number of variables you can test. In this article by Corey Eridon again, he shares a case study on the optimisation of a flawed landing page. What did they look at? Mainly:
URL Architecture
Navigation
Page header
Form header
Image selection
Privacy
Keyword optimisation
Value building
Readable format
On-page social sharing
Pertinent form fields
Action-based buttons
LiveseySolar
LiveseySolar's mission is to double the size of 150 cataract and refractive surgery practices. Using our proven marketing frameworks and deep market knowledge, our customers can predictably and sustainably grow their practices so that they can enjoy a healthy balance between both worlds – a successful private practice and a happy life.
Meet our Founders
We're passionate about helping leaders of high-quality, growth-minded practice owners double their practice revenue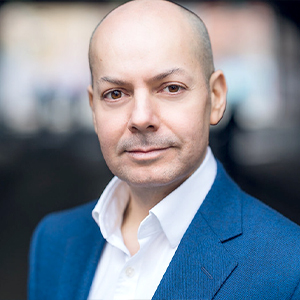 Rod Solar
Founder & Fractional CMO
Rod co-founded LiveseySolar and acts as a Fractional CMO for our customers. He's on a mission to help transform the lives of 10,000 people with vision correction surgery by 2024. To achieve that, he inspires his customers to make confident decisions that will help 50,000 people take the first step towards vision correction.
LiveseySolar completely transformed the way we were approaching this… We've gone from having just the dream of having a practice to having a practice up and running with people making inquiries and booking for procedures… It's extremely pleasing. We feel lucky we connected with LiveseySolar.
— Dr Matthew Russell, MBChB, FRANZCO, specialist ophthalmic surgeon and founder of VSON and OKKO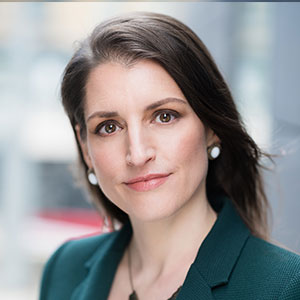 Laura Livesey
Founder & CEO
Laura Livesey is the co-founder & CEO of LiveseySolar. She has developed powerful refractive surgery marketing systems that increase patient volumes and profits for doctors, clinics, and hospitals, since 1997.
Rod and Laura know as much about marketing surgery to patients as I know about performing it. They are an expert in the field of laser eye surgery marketing. They know this industry inside out. I believe that they could help many companies in a variety of areas including marketing materials, sales training and marketing support for doctors.
— Prof. Dan Reinstein, MD MA FRSC DABO, founder of the London Vision Clinic, UK