Inbound Links are a Quick Way to Increase Your Search Ranking on Google
Inbound links significantly influence your website's search visibility. But you don't just want a lot of links; the links you want to get should be high quality too. In this post, I'm going to give you some quick ways to ensure you add links to external websites that point to specific pages on your website to improve the rankings of your pages. I'll also tell you how to optimise these links with keywords you care about. If you don't want to bother with doing this yourself, you can forward this post to your SEO consultant!
Here are the steps to improve rankings via inbound links:
Audit where your links come from
Imagine where you can get more links from (we share a list below)
Add and edit links that you can manage
Ask for links from the rest
Where are you getting inbound links from now?
To figure out where your current links are coming from, you'll need to follow the two-step process below.
Step One – Record the items below:
Use an online competition analysis tool (e.g. SEOMoz Open Site Explorer) to record:

Domain Authority
Home Page Authority
The number of Linking Root Domains
The number of Total Links
Spam Score
Step Two – Check the following:
Do important pages have a strong internal linking structure?

For this step, you'll need to log in to the Google Search Console (GSC) attached to your website. If you don't have one, ask your SEO consultant for access. If they say they don't have one, get a new SEO consultant.
In Google Search Console: Search Traffic > Internal Links. This report shows you how many internal links (from within your site) go to different pages on your site. This communicates to Google that the most linked pages are the most important. Is the message you are sending Google consistent with what you want them to think?

Does the logo link to the canonical version of the home page? Google says: "If you have a single page accessible by multiple URLs, or different pages with similar content (for example, a page with both a mobile and a desktop version), you should explicitly tell Google which URL is authoritative for that page."
Your logo should link to the authoritative version (i.e. the www or non-www version) of the homepage. Which one should it go to? Whichever version you specify in Google Search Console is the authoritative version of the site.
Are external links to reputable sites? If not, remove them.
Are links to www. different from non-www. links?

You cannot control which version of your site that other sites link to. You need to redirect one version to the other to get the link credit. Does one redirect to the other? It should. If not, then you can set up this redirection in Google's Search Console.

Do you see spammy links? You can click on them to check. If there are a large number of spammy links pointing to your site, you can disavow them. In other words, you can ask Google not to take certain links into account when assessing your site.
Do you see evidence of bought links? Disavow them.
What are the top linked pages? Does that correlate with a particular type of content asset?
Who links to doctor's websites?
Insurance companies (on assured provider profiles)
Professional association member directories
Hospitals, clinics or facilities you use
Articles you write (in your by-lines)
Sites that feature you as a speaker
Universities or colleges where you lecture or hold posts
Review Sites (e.g. Google Reviews, Yelp, Trustpilot)
Health provider directory sites (e.g. PrivateHealthCare.co.uk, HarleyStreet.com)
Allied or complementary health professionals that see the same patients before or after you
Patients who provide services that do not compete with yours
Your social media accounts (Facebook, Twitter, LinkedIn, YouTube)
Your patient's blogs or social media accounts
Today, major search engines use many metrics to determine the value of inbound links. Some of these metrics include:
the trustworthiness of the linking domain (the more trustworthy the better)
the popularity of the linking page (the more popular the better)
the relevance of the content between the source page and the target page (the more relevant, the better)
the anchor text used in the link (anchor text should reflect the same topic or keywords the target page is trying to target)
the number of links to the same page on the source page (too many links can trigger spam detectors)
the number of root domains that link to the target page (the more the better)
the number of variations that are used as anchor text to link to the target page (the more variations the better)
the ownership relationship between the source and the target domains (no relationship is ideal)
External Links are hyperlinks that point at (target) any domain other than the domain the link exists on (source).In layman's terms, if another website links to you, this is considered an inbound link to your site. Similarly, if you link out to another website, this is considered an external link.
This is the optimal format:
Link Anchor Text
So, by using a page about Glaucoma treatment as an example, the link anchor text would be: 
Glaucoma Treatment
or in the case of AMD treatment, the link anchor text would be:
AMD Treatment
or in this case of Specialist Glaucoma Surgeon Lydia Chang, the link anchor text could look like either of these below:
Specialist Glaucoma Surgeon
Lydia Chang
Note: You can do the same thing with your social media links too. In the area where you edit your listing, depending on what you have access to, copy and paste either the code or the link anchor text from your website and it should keep the link. If not, then just add a link in another way (if it allows you to add links, that is).

Adding inbound links into your website is a good way to increase your search rankings over time. Work on asking for links from the suggested places above, or ask your SEO team to do it for you. If you would like assistance with increasing your search rankings and currently do not have help with this, get in touch with us, and we can let you know how we can help.
Meet our Founders
We're passionate about helping leaders of high-quality, growth-minded practice owners double their practice revenue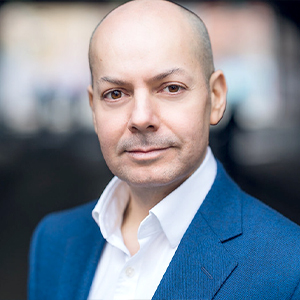 Rod Solar
Founder & Fractional CMO
Rod co-founded LiveseySolar and acts as a Fractional CMO for our customers. He's on a mission to help transform the lives of 10,000 people with vision correction surgery by 2024. To achieve that, he inspires his customers to make confident decisions that will help 50,000 people take the first step towards vision correction.
LiveseySolar completely transformed the way we were approaching this… We've gone from having just the dream of having a practice to having a practice up and running with people making inquiries and booking for procedures… It's extremely pleasing. We feel lucky we connected with LiveseySolar.
— Dr Matthew Russell, MBChB, FRANZCO, specialist ophthalmic surgeon and founder of VSON and OKKO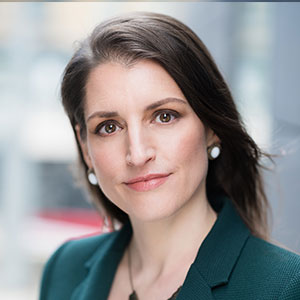 Laura Livesey
Founder & CEO
Laura Livesey is the co-founder & CEO of LiveseySolar. She has developed powerful refractive surgery marketing systems that increase patient volumes and profits for doctors, clinics, and hospitals, since 1997.
Rod and Laura know as much about marketing surgery to patients as I know about performing it. They are an expert in the field of laser eye surgery marketing. They know this industry inside out. I believe that they could help many companies in a variety of areas including marketing materials, sales training and marketing support for doctors.
— Prof. Dan Reinstein, MD MA FRSC DABO, founder of the London Vision Clinic, UK