How to cure blindness for £20 or $25
Imagine you were unfortunate enough to be one of the 18 million people in the developing world suffering from needless blindness. Not only are you incapacitated from this devastating condition, you are now a burden to your family and community. Perhaps your child needs to leave school to take care of you, or perhaps an able-bodied relative must leave their job to ensure your needs are met.
Then, imagine that a compassionate stranger from across the world reaches into their wallet and pulls out £20 or $25. With that one action, they can help you cure your needless blindness with a simple cataract surgery.
How would you feel after receiving that gift? Drag the arrow bar on the image below and see.
For £20 ($25), you can help us cure one person of avoidable blindness
Imagine that. For the price of your next dinner out, you can completely change a person's life. It's hard to imagine another contribution that could have a more powerful effect.
We're raising money for the Himalayan Cataract Project and bringing attention to this cause by attempting the Three Peaks Challenge this August 4th, 2018. Your contribution will make an impact, whether you donate a little or a lot. Anything helps.
In 2011, I had an incredible opportunity to go to Kathmandu, Nepal to help set up marketing systems for the laser refractive surgery unit at Tilgalga Institute of Ophthalmology. On that visit, I met Dr Sanduk Ruit, founder of Tilganga and co-founder of the Himalayan Cataract Project. It was then and during my work for the London Vision Clinic Foundation that I became inspired by this life-changing work.

Rod Solar
The Himalayan Cataract Project relies heavily on funding from individual donors and each gift can change a life. A donation of just £20 can provide a life-changing surgery. Think about it, for every £20; we can cure someone of blindness that can enable them to remain a productive member of their community and in some cases survive.
The £20 that you donate to this cataract project today gives a blind person the ability to SEE AGAIN. Let that sink in. They are blind now. They will see after you donate £20. That is ridiculously easy for us to do, and yet the result you create will completely restart a life. After feeling like they are merely counting down their days being a burden on their family, now they can contribute to their families and communities again.

Laura Livesey
Sounds fantastic, doesn't it?
Those of us in Europe and North America have the privilege of not needing to worry about such problems first-hand.
It is, however, in our power to help. And that's why we at LiveseySolar began an initiative to fundraise for the Himalayan Cataract Project.
To draw attention to this cause, Laura Livesey and Rod Solar are doing the Three Peak Challenge on August 4th, 2108.
What's our goal?
We want to raise enough money to cure 100 people of needless blindness by August 10th. To achieve this goal, we'll need to collectively raise USD 2,500 by the end of the Three Peak Challenge.
What is the National Three Peak Challenge?
The National Three Peaks Challenge involves climbing the three highest peaks of Scotland, England and Wales, within 24 hours. The total walking distance is 23 miles (37km), and the total ascent is 3064 metres (10,052ft). The total driving distance is 462 miles.
When is it?
We are doing the challenge on August 4-5, 2018.
Who's involved?
Participants: Rod and Laura will do the Three Peaks Challenge
Fundraising Team: LiveseySolar (All of us!)
Fundraising Recipients: The Himalayan Cataract Project (see below)
Prospective Donors: All of our clients, friends and people who realise that they can completely change an entire families existence through a simple £20 note. We're hoping you will give what you can to cure 1 or more people of blindness!
Who is the Himalayan Cataract Project?
Join us in our collective goal of raising enough money to cure 100 people of blindness
Help us eradicate preventable and curable blindness through high-quality ophthalmic care, education and the establishment of a world-class eye care infrastructure.
This fundraiser ends with our successful completion of the Three Peak Challenge, August 5th.
How you can help us raise funds to cure 100 people of needless blindness
Meet our Founders
We're passionate about helping leaders of high-quality, growth-minded practice owners double their practice revenue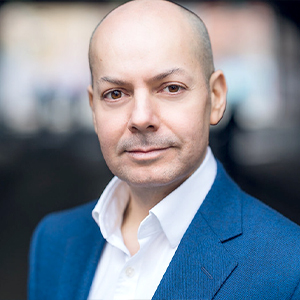 Rod Solar
Founder & Fractional CMO
Rod co-founded LiveseySolar and acts as a Fractional CMO for our customers. He's on a mission to help transform the lives of 10,000 people with vision correction surgery by 2024. To achieve that, he inspires his customers to make confident decisions that will help 50,000 people take the first step towards vision correction.
LiveseySolar completely transformed the way we were approaching this… We've gone from having just the dream of having a practice to having a practice up and running with people making inquiries and booking for procedures… It's extremely pleasing. We feel lucky we connected with LiveseySolar.
— Dr Matthew Russell, MBChB, FRANZCO, specialist ophthalmic surgeon and founder of VSON and OKKO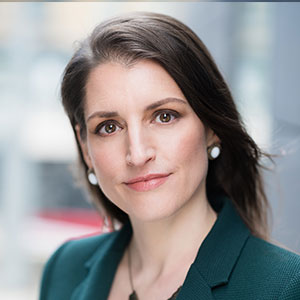 Laura Livesey
Founder & CEO
Laura Livesey is the co-founder & CEO of LiveseySolar. She has developed powerful refractive surgery marketing systems that increase patient volumes and profits for doctors, clinics, and hospitals, since 1997.
Rod and Laura know as much about marketing surgery to patients as I know about performing it. They are an expert in the field of laser eye surgery marketing. They know this industry inside out. I believe that they could help many companies in a variety of areas including marketing materials, sales training and marketing support for doctors.
— Prof. Dan Reinstein, MD MA FRSC DABO, founder of the London Vision Clinic, UK