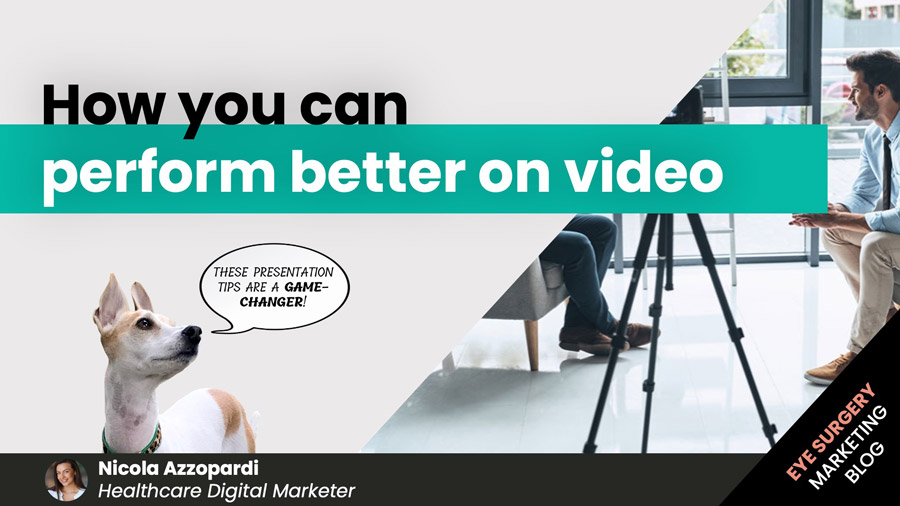 How can you perform better on camera
Surprise! you're now a video presenter
Video presentations and meetings are now a common protocol in practices small and large, so it's more essential than ever to have access to a bank of tools that you can employ. These tools will effectively communicate with your audience. Whether you're giving a talk in-person, presenting on video or over Zoom, you need a checklist before you begin. In this post, I talk through a series of minor enhancements that can bring major benefits to both internal and external presentations, both online and offline.
Before we begin, I want to bring up a crucial point quickly. That is, you already know the information you are about to share. You have spent (at least some) time putting it together and (hopefully) thought about how you'd like to articulate that information. So, just that is a HUGE step because there is now no reason for you to second guess yourself, lose track of what you're saying or be caught off guard. So, that's the mental preparation, now let's get to the vocal and physical prep.
Since in this post we will be focusing on how to do well on camera in particular, the easiest way to understand the effect these tools can have is by applying them, so that's exactly what we're going to do in this post by showing you examples and getting you to practice.
Using your voice effectively
Vocal preparation can be split into 5 sections:
Articulation
Clarity
Pace
Pitch &
Volume
These are key techniques you can practice ahead of time just before your talk or shoot that contribute to better communication in your everyday life.
Improving articulation
Good articulation is the key to being understood. Patients are not looking to catch you out; they want to understand, and to do that, they must be able to understand you.
Practice:

Try saying the snippet of the speech below

Pro Tip: Try saying the following phrase 3 times over whilst ensuring that you really get your mouth around every consonant and vowel. (It's meant to sound and feel unnatural, the more it does, the more articulation you will achieve).

"Corneal abrasions and macular degeneration, try eye surgery and feel rejuvenation."
Repeat the same snippet and notice the difference
Prepare to present with clarity
Clarity in this instance is twofold. First, you must have clarity of speech and clarity of thought.
On a video project, you might be answering a variety of questions that might get overwhelming, even if you've spent all week prepping. So before each answer, take a moment, really understand the best way to answer the question, and share that thought with the camera whenever you're ready.
Pro Tip: EDITING. Don't worry about taking your time to start; we can edit out those seconds, and it will save you getting tongue-tied a few sentences in. If you do get stuck midway through, don't get frustrated at yourself or audibly think ("ermm"); just pause, take a moment and pick up right where you left off. No one will ever be able to tell.
Practice:

Get someone to ask you a random question and take 3 seconds before replying
Manage your pace
Pace will be essential for you to keep in mind on the day of your video shoot. Between potential nerves, time constraints and habit, you will probably start to speed up as you answer each question. Remember that most viewers will have no idea what you're talking about, which might be the first inquiry into any surgery they have ever made. Keeping a pace that is neither too fast nor too slow will reflect confidence and precision, which most patients will look for when choosing their eye doctor.
Pro Tip: Imagine what you're saying is a heart monitor (used for ECG's); you want your pace to mirror that consistency and neither speed up nor slow down throughout.
If you're not sure how fast or slow you should be going, oscillate between the extreme of each speed and find a happy medium
Vary your pitch
A varying pitch in your voice is what will keep viewers interested and what will allow you to really tell a story, even when answering these short questions. A mundane one-pitch answer will not engage anyone watching, even if it is something they want to know about. Instead, approach each question as an insightful and intimate sharing of what they expect before, during and after their surgery. Each viewer should feel as though they are the only one you are talking to.
Pro Tip: Imagine listening to an audiobook, and you need your listeners to paint a picture without any visual aid. Your voice should be able to welcome them in and allow them to follow the story. Your way of helping them follow you is by using pitch to paint the picture.
Practice:

Describe the best day of your life without altering your pitch

Now repeat the answer whilst changing the pitch
The second version should be much more exciting and interesting.
Project your volume
Since you'll likely have a microphone, the volume should not cause too much of a problem. Keep in mind is that whatever microphone you are using, it will pick up much more than you think it will. Imagine the person you are talking to is right near the camera (which shouldn't be further than a couple of feet away from you). That means you don't need to speak any louder than if you had a patient right across from you.
Physicality
Opening your body language
Your body language is the first thing that viewers will see when they click play, it is what they will make their first impression on, and it is what they will be left with if they decide to pause the video midway through. This means that it is an essential part of the video process, so you must pay attention to the way you sit and the energy you carry in your body.
Pro Tip: Are you sitting or standing? Make an informed decision based on what you're talking about and sharing with your viewers. Standing is usually more engaged and urgent but be aware of swaying and any excessive body movements.
If you're sitting and feel like you are slouching or lacking physical energy, sit at the front edge of your seat. This will require you to sit more upright and reflect a more confident persona.
Always think: 'If someone has to pause this video right now, will they see a confident, happy person who they will trust to perform surgery?' If the answer is yes, you're good to go!
Practice:

Try a standing close up shot with little swaying which will come across much more distracting on camera
Try going from one seated position to the other and note difference
Gestures
Keep in mind that you will likely have a wide shot and a close-up shot set up, so the most important thing is your upper body. Many of us have a habit of over-gesticulating and using our hands to express ourselves. This isn't a bad thing, but be aware that any movement picked up on camera can distract whoever is watching, so beware of allowing your hands to become what people watch, rather than what you say.
Should you use a teleprompter?
When using a teleprompter, it is essential to avoid relying on it. Do not assume that just because the text will be written out in front of you, you will read it for the first time during the shoot. You must have read through the script, understood the meaning of each answer you have written, and be able to articulate it in a way that seems "off the cuff".
Whilst using a teleprompter is a good safety net and could speed up the process, it could also lead to you sounding robotic, or like you're reading someone else's words, which could lead to them sounding artificial and meaningless. So you need to lift the words off the page and use the teleprompter as a guide rather than a strict script.
Here's the difference between relying on a teleprompter and using it as a guide
If you are speaking 'off the cuff', no matter how articulate and confident you are in front of a camera, make sure you have taken the time to go through the questions and think about the answers you intend to give. It is alright to do a couple of takes to get into it, but in this way, you avoid having to constantly start new takes for every new thought. Instead, before each take, pause for a couple of seconds to really articulate your thoughts, then when you're ready, look up at the camera and answer.
Wardrobe & make-up
Whilst all the above is essential to keep in mind, an element which is equally as important is the way you look because no matter how much we hate to admit it, first impressions go a long way, especially on a recorded video that viewers could easily pause or close altogether.
Using Make-up
Men: If you find you are coming across as pasty or shiny, especially around the forehead and scalp area, try using blotting paper (generally available at any beauty shop/ pharmacy like Boots. This will avoid making you look sweaty on camera. If, after blotting paper, you still notice a shine, apply some skin-coloured powder on the area.
Women: A full face of make-up is not particularly necessary during these shoots, especially because the camera will naturally enhance your profile. However, some natural cover-up, mascara and a touch of colour on the lips tend to communicate a professional, friendly and approachable persona. Should you notice some shine appearing throughout the shoot, blotting paper or powder is also good to have around.
Wardrobe (Colours should be chosen per your brand)
The wardrobe choices during these shoots should reflect your personality and act as a visual representation of what patients should expect when they meet you in person.
Men: A suit is generally advisable during these shoots as this will communicate a professional and 'clean' look. A tie is optional, depending on whether you would rather come across as more formal or more casual to prospective patients. It is vital that your shirt is well-ironed and tucked in throughout your shoot, as this will be amplified on camera. Further, avoid wearing patterns and instead opt for solid colours that complement your branding. Finally, shoot a few test videos and play them next to your website on the same screen if you'd like to see how your videos look against your site.
Women: A suit or a blouse is a common choice during video shoots as they similarly show a professional and approachable persona. Since most shots are done seated, should you decide to wear a skirt, ensure that it is long enough not to make you feel uncomfortable.
Top tips leading up to your shoot day:
Drink water at least 1 hour before your video shoot
Have a conversation with someone before your shoot (we generally film in the morning, so don't let your first conversation of the day be on camera, your
voice needs to be warmed up)
If you feel like your mouth is particularly salivary before or during your shoot, have a green apple to hand. One bite and your clarity in speech will improve drastically
If you feel like you've lost your natural pitch, flow or tone, YAWN….we won't get offended as long as it intends to improve your speech
If you screw up, have a laugh and carry on!
Are you ready?
Now that you have familiarized yourself with this checklist and begun to practice your presentation skills out loud, you're ready to give a convincing and professional performance on camera. Again, we suggest you bookmark this post or take down some quick notes so you can refresh your memory and practice your voice skills on the big day.
Break a leg!
NOTE: The best way to answer that nagging question about practice growth or marketing or patient volume in the back of your mind is to book a free 15-minute compatibility call. Get some options and go away with a clear idea of what's possible.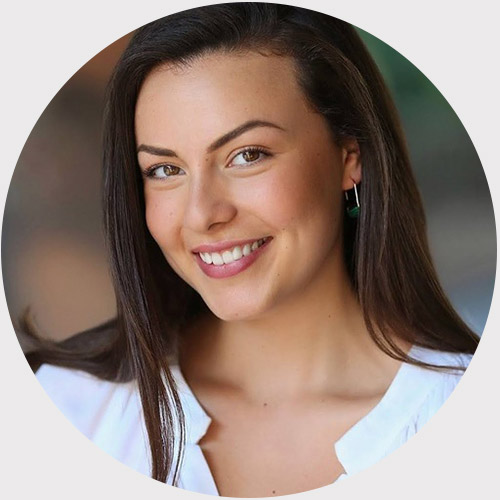 Nicola Azzopardi
Account Consultant
Nicola is an Account Consultant at LiveseySolar. She ensures that her customer's projects are on track by ensuring that the team is fully briefed on what they need to do for projects to remain on schedule, as well as communicating that to the client whilst also sharing progress on a weekly basis.
She is also the in-house director for our video blogging campaigns which gives her the opportunity to work closely with surgeons to ensure that they achieve the best results on video.
Meet our Founders
We're passionate about helping leaders of high-quality, growth-minded practice owners double their practice revenue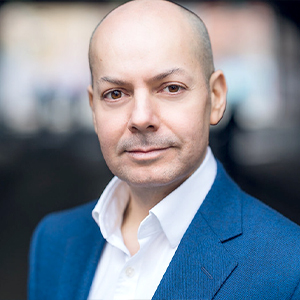 Rod Solar
Founder & Fractional CMO
Rod co-founded LiveseySolar and acts as a Fractional CMO for our customers. He's on a mission to help transform the lives of 10,000 people with vision correction surgery by 2024. To achieve that, he inspires his customers to make confident decisions that will help 50,000 people take the first step towards vision correction.
LiveseySolar completely transformed the way we were approaching this… We've gone from having just the dream of having a practice to having a practice up and running with people making inquiries and booking for procedures… It's extremely pleasing. We feel lucky we connected with LiveseySolar.
— Dr Matthew Russell, MBChB, FRANZCO, specialist ophthalmic surgeon and founder of VSON and OKKO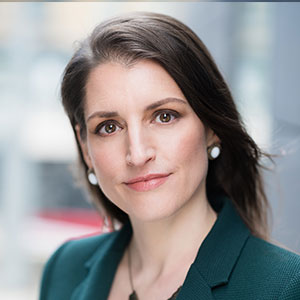 Laura Livesey
Founder & CEO
Laura Livesey is the co-founder & CEO of LiveseySolar. She has developed powerful refractive surgery marketing systems that increase patient volumes and profits for doctors, clinics, and hospitals, since 1997.
Rod and Laura know as much about marketing surgery to patients as I know about performing it. They are an expert in the field of laser eye surgery marketing. They know this industry inside out. I believe that they could help many companies in a variety of areas including marketing materials, sales training and marketing support for doctors.
— Prof. Dan Reinstein, MD MA FRSC DABO, founder of the London Vision Clinic, UK