LiveseySolar gives Asia-Pacific practice growth training to ZEISS team and surgeons for the presbyopic laser vision correction market
We're back from China and buzzing with news about practice growth training, new practice development opportunities as well as the launch of our new book on practice growth! You might know that LiveseySolar has been working with ZEISS to develop surgeon-focussed practice marketing solutions for the presbyopic market. So ZEISS invited us to speak at this year's APAC Refractive Lasers Symposium in Shanghai, held between 24th and 29th of April 2018, in order to share our 20 years of insights into how to grow laser refractive practices.
LiveseySolar provides practice growth training to Zeiss Practice Development Consulting Team
ZEISS organised the event at the Pudong Shangri-La hotel in East Shanghai and combined the APAC user meeting with internal PRESBYOND practice growth training for their Practice Development Consulting (PDC) Training.

We provided the ZEISS Practice Development Consulting and Applications staff and ZEISS users (refractive surgeons) the opportunity to get practice growth training so they can learn how to grow laser refractive practices in countries like China, Korea, Taiwan, Singapore, Philippines and Australia.
PDC Workshop at the APAC Refractive Lasers Symposium
LiveseySolar has been working with ZEISS on PDC marketing for PRESBYOND since 2017.
PRESBYOND is a trade name for Laser Blended Vision, an advanced method for treating patients with age-related loss of accommodation, also known as presbyopia. It's a revolutionary laser eye surgery technique suitable for 97% of ageing eyes.

Focussing on the example of PRESBYOND, we talked about Practice Development Consulting in the training workshop we gave for surgeons and ZEISS employees. The workshop covered the following topics:
What is PDC or Practice Development Consulting?
How can PDC help you to increase your patient volume?
How big is the opportunity for presbyopic patients and how can you benefit?
Presbyopic patients are different from SMILE patients – how must you treat them differently?
How can ZEISS help you with PDC for PRESBYOND clinics?
Introducing the PDC "Recipe Book" for PRESBYOND patient growth
How to use and understand the PDC Recipe Book – role play/workshop style
Ask the expert: Q and A on how to build your PRESBYOND patient volume
Presbyopia Masterclass
Rod Solar moderated a Presbyopia Masterclass panel at the main symposium of the conference with surgeons:
Professor Zhang Fengju, China
Dr Glenn Carp, UK
Dr S.P.S. Grewal, India
Dr Michael Merriman, New Zealand
PDC Book Launch: How to Grow Your Practice with Presbyopic Patients – the huge potential of the presbyopic market
ZEISS commissioned us to write a Practice Development Consulting "Recipe Book" entitled How to Grow Your Practice with Presbyopic Patients. The book aims to guide clinics with PRESBYOND patient growth, and  ZEISS officially launched the book at the APAC conference.
After working with clinics and patients choosing PRESBYOND, we've gained insights and experience starting way back in 2005 and all the way through to the present day. That's why we consider PRESBYOND the next big opportunity in the laser eye surgery market and advise ophthalmologists to consider Refractive Surgery Marketing to presbyopes. These are just some aspects to consider:
The most significant barrier to refractive-presbyopic-solution adoption is the prevailing misconception that laser eye surgery only works to correct myopia, hyperopia and astigmatism.
While laser eye surgery providers need to get the word out, medical technology companies must take the lead in educating the market either directly or indirectly by partnering with laser eye surgery providers.
Laser eye surgery providers need to reconsider their target market for laser eye surgery. The presbyopic market is an enormous opportunity that laser eye surgery providers cannot afford to ignore.
Laser eye surgery providers must segment their marketing approaches to a.) market conventional laser eye surgery to both Millennials and Generation Xers., and b.) market refractive presbyopic solutions – like PRESBYOND – to early Generation Xers and Baby Boomers.
To understand PRESBYOND better and learn more about why we consider the presbyopic market a huge opportunity for laser eye surgery clinics, read one of our recent posts.
Meet our Founders
We're passionate about helping leaders of high-quality, growth-minded practice owners double their practice revenue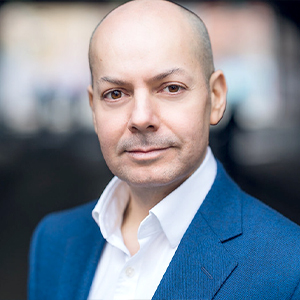 Rod Solar
Founder & Fractional CMO
Rod co-founded LiveseySolar and acts as a Fractional CMO for our customers. He's on a mission to help transform the lives of 10,000 people with vision correction surgery by 2024. To achieve that, he inspires his customers to make confident decisions that will help 50,000 people take the first step towards vision correction.
LiveseySolar completely transformed the way we were approaching this… We've gone from having just the dream of having a practice to having a practice up and running with people making inquiries and booking for procedures… It's extremely pleasing. We feel lucky we connected with LiveseySolar.
— Dr Matthew Russell, MBChB, FRANZCO, specialist ophthalmic surgeon and founder of VSON and OKKO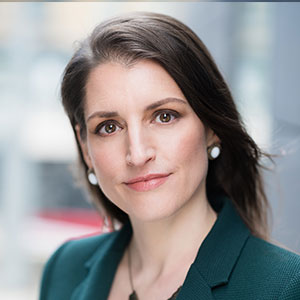 Laura Livesey
Founder & CEO
Laura Livesey is the co-founder & CEO of LiveseySolar. She has developed powerful refractive surgery marketing systems that increase patient volumes and profits for doctors, clinics, and hospitals, since 1997.
Rod and Laura know as much about marketing surgery to patients as I know about performing it. They are an expert in the field of laser eye surgery marketing. They know this industry inside out. I believe that they could help many companies in a variety of areas including marketing materials, sales training and marketing support for doctors.
— Prof. Dan Reinstein, MD MA FRSC DABO, founder of the London Vision Clinic, UK