Pricing professional services: Increasing or decreasing your prices & impacts on profitability
One of the 6 ways to grow your professional practice or medical business is by leveraging the price function. When raising or lowering your prices, consider the following:
how will the price change (up or down) affect your sales volume?
what will be the effect on your profit per sale?
Increasing your prices can have a dramatically positive effect on profitability, even if your sales drop. For example, if you are earning 20% gross profit and you increase your price by only 10%, you can afford to lose 33% of your sales volume before your total gross profit reduces.
Conversely, reducing your prices (either progressively, or by temporarily discounting) can have a surprisingly negative effect on your profit. For example, If you are earning 20% gross profit and you reduce your prices by just 10% you will need to double the your sales volume to earn more profit.
These two tables provide a clear view of what the impact of increasing your prices or decreasing your prices will have on your profit, as well as demonstrating how much lattitude there is for your sales to fall before profit reduces, or sales to rise before profit increases.
The amount sales can fall (%) before total gross profit reduces
The amount sales must rise (%) before total gross profit increases
Practical considerations of increasing your price
First, a reduction in sales after a price increase is not a given. If your price increase is handled properly, don't be surprised if you actually see an increase in sales (we have ample experience in doing this and seeing just these results – just let us know if you need professional healthcare marketing advice).
It's important to explain why you are increasing your prices to your customers and prospects. You can use this as an opportunity t0 emphasise your benefits, improve your relationship with customers, and underscore your position in a market place. Another way to increase your average price is by pushing your higher priced and higher margin services while making your older, cheaper, lower margin services less accessible.
Practical considerations of reducing your price
I've seen many professional service practitioners offer promotional discounts to offset slow summer months or aim to appease economic concerns amongst their customers by progressively reducing their prices. Discounts and price reductions, while sometimes having a positive short-term effect on sales, can undermine your credibility, discredit your value proposition, and in some cases; "train" your customers to not buy from you until your prices are low again.
Worse, reducing prices can have a devastating effect on your profits (as you can see in the above chart). This can have the knock-on effect of making you reduce your costs (by cutting corners on quality) and potentially reduce your service levels (by cutting down on staff) to compensate.
Remember that dropping your prices can be the most unimaginative method of increasing short-term sales. If you can't sell the value you offer at the price you want, then consider improving your benefits or improving your sales effectiveness.
Lastly, consider the fact that most customers do not make buying decisions solely on the basis of price. What else can you do to convince them that the benefits you offer are worth the price you're aiming to charge?
Meet our Founders
We're passionate about helping leaders of high-quality, growth-minded practice owners double their practice revenue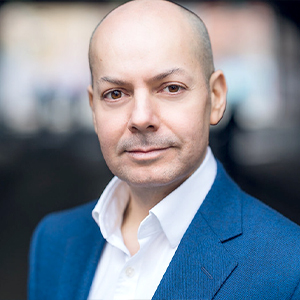 Rod Solar
Founder & Fractional CMO
Rod co-founded LiveseySolar and acts as a Fractional CMO for our customers. He's on a mission to help transform the lives of 10,000 people with vision correction surgery by 2024. To achieve that, he inspires his customers to make confident decisions that will help 50,000 people take the first step towards vision correction.
LiveseySolar completely transformed the way we were approaching this… We've gone from having just the dream of having a practice to having a practice up and running with people making inquiries and booking for procedures… It's extremely pleasing. We feel lucky we connected with LiveseySolar.
— Dr Matthew Russell, MBChB, FRANZCO, specialist ophthalmic surgeon and founder of VSON and OKKO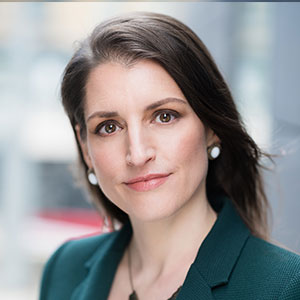 Laura Livesey
Founder & CEO
Laura Livesey is the co-founder & CEO of LiveseySolar. She has developed powerful refractive surgery marketing systems that increase patient volumes and profits for doctors, clinics, and hospitals, since 1997.
Rod and Laura know as much about marketing surgery to patients as I know about performing it. They are an expert in the field of laser eye surgery marketing. They know this industry inside out. I believe that they could help many companies in a variety of areas including marketing materials, sales training and marketing support for doctors.
— Prof. Dan Reinstein, MD MA FRSC DABO, founder of the London Vision Clinic, UK