Pricing professional services: Are you fighting a war on two fronts?
One of the most common questions we hear from our clients are in relation to the pricing of professional services. Should you price high or low relative to your competitors? How should you go about setting your prices? What's the difference between cost, price and value? When should you raise or lower your prices? How does price affect consumer psychology?
Pricing is a marketing strategy
The most important thing to consider when pricing your services is that pricing is a marketing strategy (as opposed to solely a financial or accounting strategy) that involves three considerations:
What and how you charge has a psychological impact on your market's choices and how they view your offering.
Price, cost and value are three distinct concepts that should not be confused.
Failure to set prices that cover your fixed and variable costs can lead to disaster, but you should not set your prices according to your costs.
In this and the next few posts, we'll discuss the three topics above and also provide advice on how to use different pricing tactics, use "cost-plus" versus "value-based" pricing, and raising or lowering prices.
Before that, let's consider pricing and competitive strategy.
Most competitors choose the middle – as a result of no pricing strategy at all. This often creates the worst of both worlds by fighting a war on two fronts: a failure to expand market share by competing against lower-priced providers and a failure to invest in improved products and services by competing against profit creamers.
Pricing and competitive strategy is a game of extremes
It's important that you have a clear view on what your competitors are charging for similar products and services. Most of your competitors will share their prices on their websites or answer questions on the phone relating to pricing.
While it's important to understand the competitive landscape, it's equally important not to be a slave to it. It may be unwise to set your prices significantly higher or lower than the competition. If your prices are too low, you may be leaving profit on the table. If your prices are too high, you will have to accept that your services may be beyond the mass market's budget.
As your business model is aligned with your pricing strategy, you can be successful at both extremes.
Penetrating or creaming the professional services market
Penetration competitors keep prices and costs low to increase profit and will sometimes benefit from advantages of scale and volume. With sufficient volume, they can grow quickly and increase their market share, generating considerable overall profits by penetrating the market. If you have significant investment behind your venture, you may "buy the market" in such a fashion for a limited period of time in order to achieve the market share you desire. This strategy can be useful when offering products or services that can be "commoditized for the mass market" and therefore relies on a relatively high degree of marketing communications reach. This is the strategy usually favoured by the larger players in a competitive marketplace. Once the desired market share is gained, penetrators have the opportunity to increase their prices to increase their profits.
Creaming competitors keep prices high to increase profit and will have the opportunity to consistently increase their levels of quality and service through innovation. If you must payback your investment quickly, setting high prices will enable you to skim the profits from your products and services. This is called creaming the market. This strategy involves reimbursing the cost of a start-up investment by focusing on "early adopters" who are ready to pay a premium price to try new (read: innovative and leading edge) products or services. With creaming, fewer sales are needed to break even. This however does not suggest that you don't have to "sell". In fact, selling a creaming price can be considerably more challenging than selling a penetration price because you must demonstrate higher value. This is the strategy that is usually favoured by the smaller players in a competitive market place. Once the desired return on investment is secured, creamers have the opportunity to lower their prices to increase their market share.
Which pricing strategy should you choose?
Penetration and creaming pricing strategies are the two most extreme strategies, and depending on your circumstances, you can be extremely successful with either strategy. Your decision should be influenced by the following considerations:
your target market
your market area; affluence and psychographic makeup
the competitors in your market and their pricing approach (and likely response to your strategy)
your business model and capabilities
your business goals and boundaries
your desire to expand your market share
your desire to expand your profits
your investment makeup and payback demands
the lifecycle stage of your product or service
Most competitors choose the middle as a result of no pricing strategy at all. This often creates the worst of both worlds by fighting a war on two fronts: a failure to expand market share by competing against lower-priced providers and a failure to invest in improved products and services by competing against profit creamers.
Pricing your professional services somewhere in the middle of the market can be an appropriate place to start. However, you would be well advised to consider systematically moving towards one of the ends of the markets if you want to take advantage of the benefits of an aligned pricing strategy.
Meet our Founders
We're passionate about helping leaders of high-quality, growth-minded practice owners double their practice revenue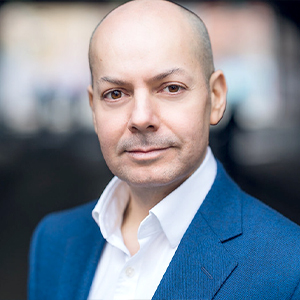 Rod Solar
Founder & Fractional CMO
Rod co-founded LiveseySolar and acts as a Fractional CMO for our customers. He's on a mission to help transform the lives of 10,000 people with vision correction surgery by 2024. To achieve that, he inspires his customers to make confident decisions that will help 50,000 people take the first step towards vision correction.
LiveseySolar completely transformed the way we were approaching this… We've gone from having just the dream of having a practice to having a practice up and running with people making inquiries and booking for procedures… It's extremely pleasing. We feel lucky we connected with LiveseySolar.
— Dr Matthew Russell, MBChB, FRANZCO, specialist ophthalmic surgeon and founder of VSON and OKKO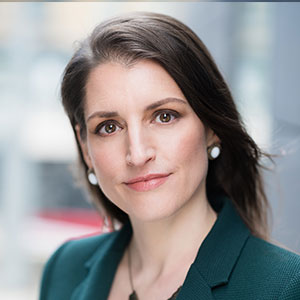 Laura Livesey
Founder & CEO
Laura Livesey is the co-founder & CEO of LiveseySolar. She has developed powerful refractive surgery marketing systems that increase patient volumes and profits for doctors, clinics, and hospitals, since 1997.
Rod and Laura know as much about marketing surgery to patients as I know about performing it. They are an expert in the field of laser eye surgery marketing. They know this industry inside out. I believe that they could help many companies in a variety of areas including marketing materials, sales training and marketing support for doctors.
— Prof. Dan Reinstein, MD MA FRSC DABO, founder of the London Vision Clinic, UK