Rod Solar quoted in Eurotimes January 2012
Innovation Time. Inaugural Practice Development Weekend may set benchmark for future meetings
Rod Solar is quoted in a Eurotimes article in January 2012 about the Inaugural Practice Development Weekend in Dublin 2011. The full article by Colin Kerr is below:
Delegates from Estonia, France, Iceland, Greece, Portugal, Czech Republic, Jordan, Switzerland, Estonia, US, the UK and Ireland attended the inaugural ESCRS Practice Development Weekend at the Four Seasons Hotel, Dublin Ireland. The meeting, held on November 12 and 13, was the first Practice Development session held outside the annual ESCRS Congress and it is planned to consider similar initiative in the future following the success of the meeting.
"We have a Practice Development session at our main congress, but a lot of people cannot attend it because they are busy presenting or going to symposia," said ESCRS president-elect Peter Barry in his closing remarks.
"I think we have got great value over the last two days because people have had more time to participate in the workshops and masterclass," he said. "The message is everybody has enjoyed this weekend and my personal view is that we should take this model forward and repeat it again in some city, perhaps once a year."
Opening the meeting, Paul Rosen, chairman of the ESCRS Practice Development Committee, said the purpose of the Practice Development programme is to get business and management experts to advise doctors on how they can run their practices successfully.
"We have been lucky to be able to attract some of the top opinion leaders in their fields to speak on topics which affect ophthalmologists in their day-to-day practice," he said.
Driving innovation
Tim Clover, CEO of Optegra, a chain of 10 eye hospitals in the UK and Germany, delivered the keynote lecture on Innovation in Ophthalmology. The model Optegra had developed, he said, was to integrate their operations right at the beginning of the product development process and to influence the market rather than just to react to it.
"You have to get into areas where you are not comfortable. I am talking about doing things a little differently to the way you have done them in the past." – Rod Solar
"We have produced this model," he said, "which basically says if you provide the best facilities, you would hope that you attract the best surgeons.
"If you get those two things right, you should get the best outcomes," he said. "If you can get the best outcomes, in my view, long-term you are the one that wins."
He said that in the future there would be a huge amount of consolidation in ophthalmology. "I don't think ophthalmology can survive with the single-handed practices or two or three ophthalmologists working together," said Mr Clover. "Technology is too far advanced, too fast and too well developed for that to be a sustainable model," he said. "I think the model for the future is multiple ophthalmologists with all the technology under one roof," he said.
Comfort zone
Rod Solar of LiveseySolar Practice Builders said that ophthalmologists who wanted to grow their practices needed to step out of their comfort zones. "You have to get into areas where you are not comfortable. I am talking about doing things a little differently to the way you have done them in the past," he said.
Practical financial issues were discussed by David McCaffrey, a partner in MedAccount Services. He told the meeting that ophthalmologists must be diligent in keeping records of all their business transactions and in particular to separate their personal transactions from their business transactions. The issue of record keeping was also addressed by Paul McGinn, barrister at law, who said good record keeping would help ophthalmologists to avoid unnecessary legal actions which could prove to be very expensive.
Mr. Solar, in his second presentation to the meeting, discussed the importance of social media for ophthalmologist. The meeting concluded with a Practice Development Masterclass delivered by Proof. Keith Willey which included a discussion on the new London Business Scholl/ESCRS Case Study.
Meet our Founders
We're passionate about helping leaders of high-quality, growth-minded practice owners double their practice revenue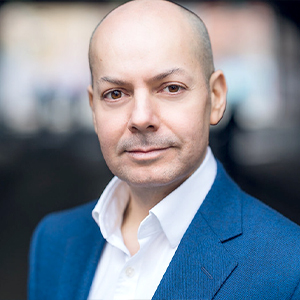 Rod Solar
Founder & Fractional CMO
Rod co-founded LiveseySolar and acts as a Fractional CMO for our customers. He's on a mission to help transform the lives of 10,000 people with vision correction surgery by 2024. To achieve that, he inspires his customers to make confident decisions that will help 50,000 people take the first step towards vision correction.
LiveseySolar completely transformed the way we were approaching this… We've gone from having just the dream of having a practice to having a practice up and running with people making inquiries and booking for procedures… It's extremely pleasing. We feel lucky we connected with LiveseySolar.
— Dr Matthew Russell, MBChB, FRANZCO, specialist ophthalmic surgeon and founder of VSON and OKKO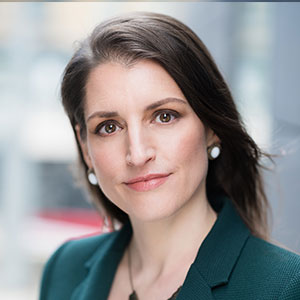 Laura Livesey
Founder & CEO
Laura Livesey is the co-founder & CEO of LiveseySolar. She has developed powerful refractive surgery marketing systems that increase patient volumes and profits for doctors, clinics, and hospitals, since 1997.
Rod and Laura know as much about marketing surgery to patients as I know about performing it. They are an expert in the field of laser eye surgery marketing. They know this industry inside out. I believe that they could help many companies in a variety of areas including marketing materials, sales training and marketing support for doctors.
— Prof. Dan Reinstein, MD MA FRSC DABO, founder of the London Vision Clinic, UK