The times they are a-changin': more and more doctors are taking healthcare marketing seriously…
We've been speaking and delivering healthcare marketing workshops at the ESCRS (European Society for Cataract and Refractive Surgery) Annual Congress for 3 years now. And over those 3 years we've really noticed a real growth in interest in not only what we do, but also in healthcare marketing as a serious necessity in private medicine today.
First, our full-day workshop in Vienna was sold out over a month before we delivered it on the 17th of September. Initially limited to 65 registrants, the final registration total was expanded to 84.
And, there were additional attendees arriving every hour to see if they could find spots. There were a few times during the day that we had people standing in the aisles!
Second, we found that the response from the participants was very engaged. They asked more sophisticated questions than ever before. They contributed to discussions more than ever before.
And the enquiries we've received on the day, over the weekend, and since the event for newsletter subscriptions, website audits and discovery appointments last Saturday demonstrate a real seriousness amongst the attendees to make some important first steps to professionalise their private healthcare marketing practices. Additionally, many practices invested in their telephone sales skills by purchasing training seats at our Increasing Telephone Conversion Rates course coming up on November 25th.
Here's what two participants of our workshop had to say about their experiences at the Marketing your Practice Workshop:
So, is healthcare marketing necessary?
If you read our blog or receive our emails on a regular basis, then you no doubt already consider the practice of healthcare marketing to be a serious discipline that requires your diligent attention. And, it's true that the nearly 100 ophthalmologists and practice administrators that attended our Workshop are a self-selected group. But beyond the numbers, we found our participants to be considerably more accepting of the fact that the private healthcare landscape has changed. And, dare I say it, some of them were actually proponents of the change!
It was on the third day of the Practice Management Workshops that it really hit home for me. Keith Willey, a fellow presenter at the Congress and a Professor at the London School of Business, was moderating a panel of four ophthalmologists that were on the practice management panel for ESCRS. All the panelists agreed that the complimentary mix of excellent healthcare and professional business management was a winning combination for private healthcare. Here is what two of the panelists had to say:
"Governments will not be able to cope with healthcare… there is a clear opportunity but only for those who are willing to work with a real business guy who knows healthcare." Prof. Jorge Alió MD PhD, Chairman of Ophthalmology, Miguel Hernandez University, Elche-Alicante (Spain), General Medical Director, VISSUM Corporación Oftalmológica
"The potential is enormous, but actually doing it is extremely difficult." Mr Paul Rosen, BSc(Hons), MB ChB, FRCS, FRCOphth, MBA, Consultant Ophthalmic Surgeon, former president of the European Society of Cataract and Refractive Surgeons (ESCRS) and current Chairman of the ESCRS Practice Development Committee.
Come gather 'round people wherever you roam, and admit that the waters around you have grown. And accept it that soon you'll be drenched to the bone. If your time to you is worth savin', then you better start swimmin' Or you'll sink like a stone. For the times they are a-changin'… Bob Dylan, 1963
Finally, people are beginning to wake up to the fact that great doctors do not necessarily make great business experts
It was during this panel presentation that one of the participants raised a point claiming that if one was simply a good doctor, that all the professional success they would want would simply follow. Now, if I had a penny for every time I'd heard a doctor say that, well, you know the story…
Well, as it turned out, whilst all of the panelists respected the doctor's position, they all vehemently disagreed. Today, they said, it is not enough to be a great doctor. Today, as much as we'd like it to be otherwise, they said, success will not simply follow good medical practice.
I had to pinch myself: Am I still in Europe??
Or had I magically been teleported to the United States?? 
In fact, I'd more likely expect to see the opposite scenario where there'd be one lone voice in the wilderness (probably mine) defending the need to be mindful of the business aspects, but only too frightened to speak up in fear of getting lynched by a roomful of doctors ready to call him out for being either "unprofessional" or "too American".
As it turns out, I hadn't been transcontinentally teleported.
There I was, still sat in a conference room in the Vienna Messe, as Dylan's poetry danced in my head…Indeed, "the times they are a-changin…'"
So, what's the take-home message here?
If you think competing in private healthcare is a tough job today, just think how hard it'll be when all of your professional colleagues wake up to what you are already thinking! My message to you is, don't wait another day and contact us to see how we can give you a leg up.
Meet our Founders
We're passionate about helping leaders of high-quality, growth-minded practice owners double their practice revenue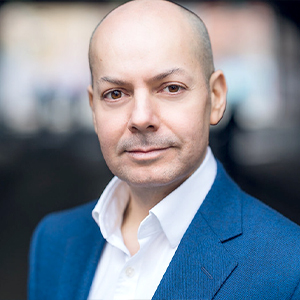 Rod Solar
Founder & Fractional CMO
Rod co-founded LiveseySolar and acts as a Fractional CMO for our customers. He's on a mission to help transform the lives of 10,000 people with vision correction surgery by 2024. To achieve that, he inspires his customers to make confident decisions that will help 50,000 people take the first step towards vision correction.
LiveseySolar completely transformed the way we were approaching this… We've gone from having just the dream of having a practice to having a practice up and running with people making inquiries and booking for procedures… It's extremely pleasing. We feel lucky we connected with LiveseySolar.
— Dr Matthew Russell, MBChB, FRANZCO, specialist ophthalmic surgeon and founder of VSON and OKKO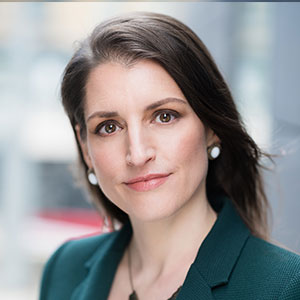 Laura Livesey
Founder & CEO
Laura Livesey is the co-founder & CEO of LiveseySolar. She has developed powerful refractive surgery marketing systems that increase patient volumes and profits for doctors, clinics, and hospitals, since 1997.
Rod and Laura know as much about marketing surgery to patients as I know about performing it. They are an expert in the field of laser eye surgery marketing. They know this industry inside out. I believe that they could help many companies in a variety of areas including marketing materials, sales training and marketing support for doctors.
— Prof. Dan Reinstein, MD MA FRSC DABO, founder of the London Vision Clinic, UK