How to expand your laser eye surgery market
One of the things that we do with every single client before we do any marketing tactics at all is, establish a foundation for them.
And that foundation looks at the after state and we look at the avatar. So we're not really interested in the procedures yet. The procedures must be solutions to the avatar's problem.
So the procedures are over here and we ally ourselves with the avatar, with the potential patient. And by avatar, we mean people that form the ideal patient for different types of services that you offer. And we look at their before and afters, and we create somebody who represents a good chunk of the people that you see coming through.
We identify if somebody is, a millennial or if they're 30 years old; if they're highly into sports, if maybe they're in a sunny area, if they surf, if they do this or read this, if and where they go and what restaurants they go to. We get a good view, a good read on who this person is, and then we say, "Great!" this person will likely get SMILE or they might get PRK, but we don't know what they're going to present with, but we have a range of services that might fit them.
We speak to them and what they want as opposed to offering them a procedure upfront, because until they've had the consult, we don't really know what procedure they want, but we know they want something after.
Creating avatars to represent cataract surgery and premium lens patients
So we really look at the foundation for the avatar. Similarly, with cataract patients, we look at where they live, What they do. If you're trying to attract more premium lens patients, we look at that, what kind of money might they be bringing in? So we get a good sense for who these people are, what they might read, where they might go online so that we can start to speak about that after and attract them in and basically get people who are qualified leads for that specific thing that you're looking to sell.
Creating avatars to represent presbyopes
Similarly, with the presbyopic market, this is a great way to expand a practice.
Again, looking at the age range of the person, looking in the fact that they're probably looking to read again without glasses, wind back the clock 10 years and get rid of the hassle of glasses. That's a huge group of people that do not fall into a typical LASIK candidate area, and yet these people, if you offer some kind of a solution for the younger sort of 45 to 55, you might have something like Presbyond, PresbyMAX, that sort of thing. For the people who are a little bit older, you can start to get into the lens options.
But, we don't talk about that because we just want people to recognize, "Yeah, I do want to get rid of the hassle of these reading glasses. I really, really don't like them." Because if you like them, that's not a candidate for you, right?
So you're trying to get somebody to raise their hand and say,
"I have a problem and I am interested in a solution if one exists," and might not even know if one exists?
But then as soon as you've identified it, "Yes, people in this age range with these challenges and frustrations are people I can start to talk to," that changes the game entirely. So, take your services off the table, start to look at your avatars, and really gear your marketing around your after states.
And then at the consultation, start to provide them with your professional, expert recommendation on what it is that best suits them. Don't let them make the decision. That's your job. Your job is to just let them know, "Hey, we got you. You have this problem. I can help you get to the end state, to finish with the after, the life that you really, really want."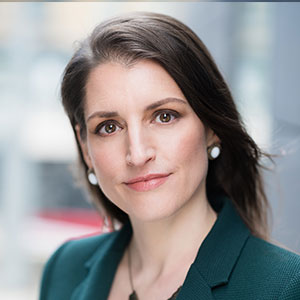 Laura Livesey
Founder & CEO
Laura Livesey is the co-founder & CEO of LiveseySolar. She has developed powerful refractive surgery marketing systems that increase patient volumes and profits for doctors, clinics, and hospitals, since 1997.
Meet our Founders
We're passionate about helping leaders of high-quality, growth-minded practice owners double their practice revenue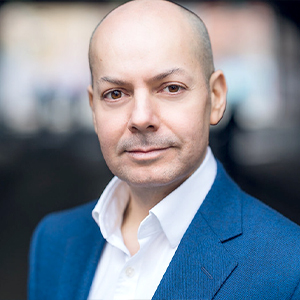 Rod Solar
Founder & Fractional CMO
Rod co-founded LiveseySolar and acts as a Fractional CMO for our customers. He's on a mission to help transform the lives of 10,000 people with vision correction surgery by 2024. To achieve that, he inspires his customers to make confident decisions that will help 50,000 people take the first step towards vision correction.
LiveseySolar completely transformed the way we were approaching this… We've gone from having just the dream of having a practice to having a practice up and running with people making inquiries and booking for procedures… It's extremely pleasing. We feel lucky we connected with LiveseySolar.
— Dr Matthew Russell, MBChB, FRANZCO, specialist ophthalmic surgeon and founder of VSON and OKKO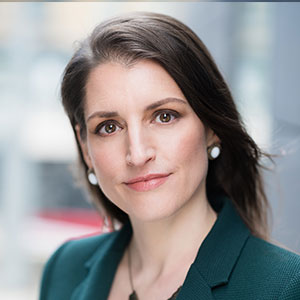 Laura Livesey
Founder & CEO
Laura Livesey is the co-founder & CEO of LiveseySolar. She has developed powerful refractive surgery marketing systems that increase patient volumes and profits for doctors, clinics, and hospitals, since 1997.
Rod and Laura know as much about marketing surgery to patients as I know about performing it. They are an expert in the field of laser eye surgery marketing. They know this industry inside out. I believe that they could help many companies in a variety of areas including marketing materials, sales training and marketing support for doctors.
— Prof. Dan Reinstein, MD MA FRSC DABO, founder of the London Vision Clinic, UK