What is paid traffic? How do you use paid search and paid social for medical practices?
What is paid traffic, and how do you use paid traffic and social media for your practice?
What is paid traffic?
A lot of clinics have experience with paid traffic, particularly Google ads. But paid traffic is really any place you go to pay money to get people to visit your website.
What do I mean by that?
We like to think of paid traffic as going to a traffic store. If I want to get traffic by sending people to my website, I can buy that traffic from several different sources.
Most people stop short and go to Google or Facebook, but there are many different options that you can use to buy traffic. These include:
Youtube
Instagram
Twitter
TikTok
Traffic is something that you need to buy. But, still, there's a big caveat. You should only buy the traffic from a source that contains the users or the patients you actually want to talk to. So that's why the majority of practices use Google Ads or Facebook.
Be cautious
Paid traffic is something that you should approach very cautiously. Of course, you should do it, but you should be very cautious about it because you can waste a lot of money.
In our experience, most practices have had a negative experience at some point. They've put a lot of money into Facebook and Google and not really seen a return on their investment or even know what that return should be.
So before you start investing in paid traffic, you should be aware of some common metrics. In particular, you need to be aware of how much you're paying to get a lead.
What is a lead?
With the clinics we work with, we're always looking to establish different types of leads. Then, we assign a value to each of those leads. The most common type of lead that most clinics focus on is where you're getting somebody to book a consult.
For example, somebody booking an appointment through an online booking system like Calendly is a good lead. You would certainly want to get a lead like this from paid traffic.
Then there are other leads like getting somebody to call a trackable number or driving somebody to your website so that they can interact with a lead magnet. A lead magnet might be a guide or something you can give away in exchange for their email.
You want to measure these things at the end of every month when you do a paid traffic campaign. So this is what we call the top of the funnel awareness.
Paid traffic is really just getting people aware that you exist and driving people to your site. That's all it does for you. It hands the baton from people not knowing you over to your website. And from there, it's the websites turn to do its job.
That's another area where clinics fail.
Most clinics are not set up to be conversion engines.
They send that traffic to their website, and then their website lets them down.
Meet our Founders
We're passionate about helping leaders of high-quality, growth-minded eye surgeons double their practice revenue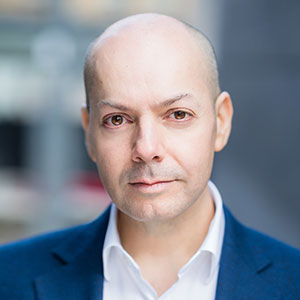 Rod Solar
Founder & Fractional CMO
Rod Solar co-founded LiveseySolar and acts as a Fractional CMO for our clients. He's on a mission to double the size of 150 cataract and refractive surgery practices. He figures the best way to achieve that is by applying proven frameworks to discover & leverage the hidden growth opportunities in the very best practices. Rod is passionate about digital marketing.
LiveseySolar completely transformed the way we were approaching this… We've gone from having just the dream of having a practice to having a practice up and running with people making inquiries and booking for procedures… It's extremely pleasing. We feel lucky we connected with LiveseySolar.
— Dr Matthew Russell, MBChB, FRANZCO, specialist ophthalmic surgeon and founder of VSON and OKKO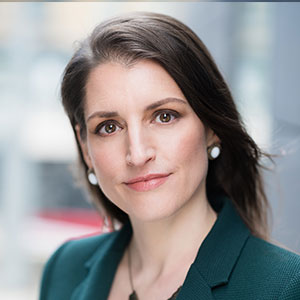 Laura Livesey
Founder & CEO
Laura Livesey is the co-founder & CEO of LiveseySolar. She has developed powerful refractive surgery marketing systems that increase patient volumes and profits for doctors, clinics, and hospitals, since 1997.
Rod and Laura know as much about marketing surgery to patients as I know about performing it. They are an expert in the field of laser eye surgery marketing. They know this industry inside out. I believe that they could help many companies in a variety of areas including marketing materials, sales training and marketing support for doctors.
— Prof. Dan Reinstein, MD MA FRSC DABO, founder of the London Vision Clinic, UK