"I would say if you think you know all about customer service attend Rod Solar's course and see how much you didn't know"
Why does word of mouth happen? Well, sometimes, you might be keen to visit a memorable restaurant, and you'll remember that a friend Frank had mentioned that there was a good little french bistro by the name of The Garrison on Bermondsey Street. BAM! There's word of mouth. But why did Frank remark on the Garrison in the first place? Because, as Seth Godin tells it, he found it remark-able, or worth remarking about. He found it unique – what he didn't expect… A-ha! So, Frank remarks on businesses that offer things he doesn't expect. What a great clue to prompting word of mouth!
In my courses, I put this theory to the test, and indeed, 99/100 participants remember a customer service experience that offered something they did not expect, sometimes good, more often bad. So, if it makes sense to plan to deliver the positive experiences that customers don't expect, doesn't it? One recent participant at my Delivering Customer Service Excellence course puts it remark-ably well…
I found learning about the different types of people and how to deal with them a great help.  I also saw the things I do already and how I can improve them to give my patients that little bit extra customer care that will make them come back, but also happy to say good bye and knowing that we are here to help them when needed.

I would be most able to apply the little extra things that don't cost too much and that can be measured by the satisfaction the patients get out of leaving my practice with a happy feeling like they are the only patient we had seen that day.  In turn I hope that will make them happy enough to refer people they know to us.

The most challenging was/is finding the standards that you can perform to in the day to day running of your clinic and not feel guilty if sometimes you cannot always reach those standards. I want to do everything well and give my patients the best possible care but sometimes trying to make everyone happy doesn't always happen.

I know that it is not always possible as everyone is different and as human being we can only do so much.

In terms of suggestions, I would like to do more work on standards, which I know you are going to come back and finish with us. I would have made it a longer course, may be ½ day extra, so that we could have finished our standards and have a quick re-cap of what we had learned/gained over the weekend from Rod Solar as well as each other.

I would say if you think you know all about customer service attend Rod Solar's course and see how much you didn't know about customer service.  By that I don't mean just being nice to people and giving them what they expect, but giving them what they don't expect which is something I never really thought of before until I attended Rod's course on Delivering Customer Service Excellence.

I think he is the kind of person who wants to pass on all the knowledge about good and bad customer service he has picked up where ever it may have been gained and pass it on to the people he is trying to help/train.  He does not let you diverge away from what he is trying to teach you which is good, as you would never get anything done or meet your deadline.
Practice/Office Manager, London
Meet our Founders
We're passionate about helping leaders of high-quality, growth-minded practice owners double their practice revenue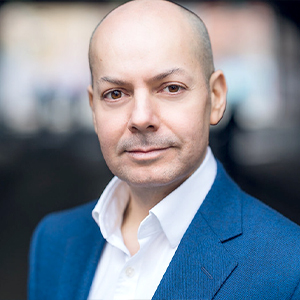 Rod Solar
Founder & Fractional CMO
Rod co-founded LiveseySolar and acts as a Fractional CMO for our customers. He's on a mission to help transform the lives of 10,000 people with vision correction surgery by 2024. To achieve that, he inspires his customers to make confident decisions that will help 50,000 people take the first step towards vision correction.
LiveseySolar completely transformed the way we were approaching this… We've gone from having just the dream of having a practice to having a practice up and running with people making inquiries and booking for procedures… It's extremely pleasing. We feel lucky we connected with LiveseySolar.
— Dr Matthew Russell, MBChB, FRANZCO, specialist ophthalmic surgeon and founder of VSON and OKKO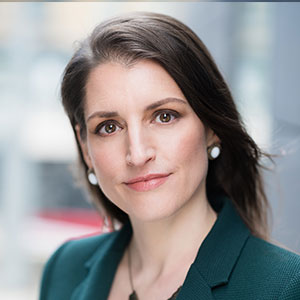 Laura Livesey
Founder & CEO
Laura Livesey is the co-founder & CEO of LiveseySolar. She has developed powerful refractive surgery marketing systems that increase patient volumes and profits for doctors, clinics, and hospitals, since 1997.
Rod and Laura know as much about marketing surgery to patients as I know about performing it. They are an expert in the field of laser eye surgery marketing. They know this industry inside out. I believe that they could help many companies in a variety of areas including marketing materials, sales training and marketing support for doctors.
— Prof. Dan Reinstein, MD MA FRSC DABO, founder of the London Vision Clinic, UK