Practice owners can't do it alone
Michael Gerber writes, in The E-Myth Physician1https://www.amazon.co.uk/Myth-Physician-Medical-Practices-About/dp/0060938404 , "The doctor, overcome by an entrepreneurial seizure, has started their own medical practice, become their own boss, and now works for a lunatic! The result: The doctor is doing it, doing it, doing it, 17 hours a day, seven days a week, running out of time, patience and ultimately money".
Most of the practice owners reading that sentence know this to be true.
Understand that this problem doesn't only occur in private medicine, but it's also true in every organisation of every size in every country in the world.
The Technician (YOU), without the "Entrepreneur and the Manager – and the vision, skill, and understanding they bring – a practice, a business, an enterprise is doomed to fail."
How do I know this? Because I'm just like you.
I may not be a doctor, but I am a business owner. And, I know that LiveseySolar wouldn't be half of what it is without the Livesey.
So, what's the solution? Let's first look at what's missing before we discuss closing the gap.
How do successful business leaders spend their time?
If I could dictate how surgeon CEOs should spend their time, I'd suggest they act as successful CEOs do. For example, in a study of how 27 CEOs logged over 60,000 hours, The Harvard Business Review reported that the average CEO works 62.5 hours a week2Porter and Nohria, "How CEOs Manage Time", Harvard Business Review, https://hbr.org/2018/07/how-ceos-manage-time#what-do-ceos-actually-do.
CEOs spend
25% on Functional and Business Unit reviews
25% on People and Relationships
21% on Strategy
16% on Organisation and Culture
13% split between M&A (4%), Operating Plans (4%), Professional Development (3%), and Crisis Management (1%)
In other words, they spend their time on the business. Here's the detailed breakdown if you're interested.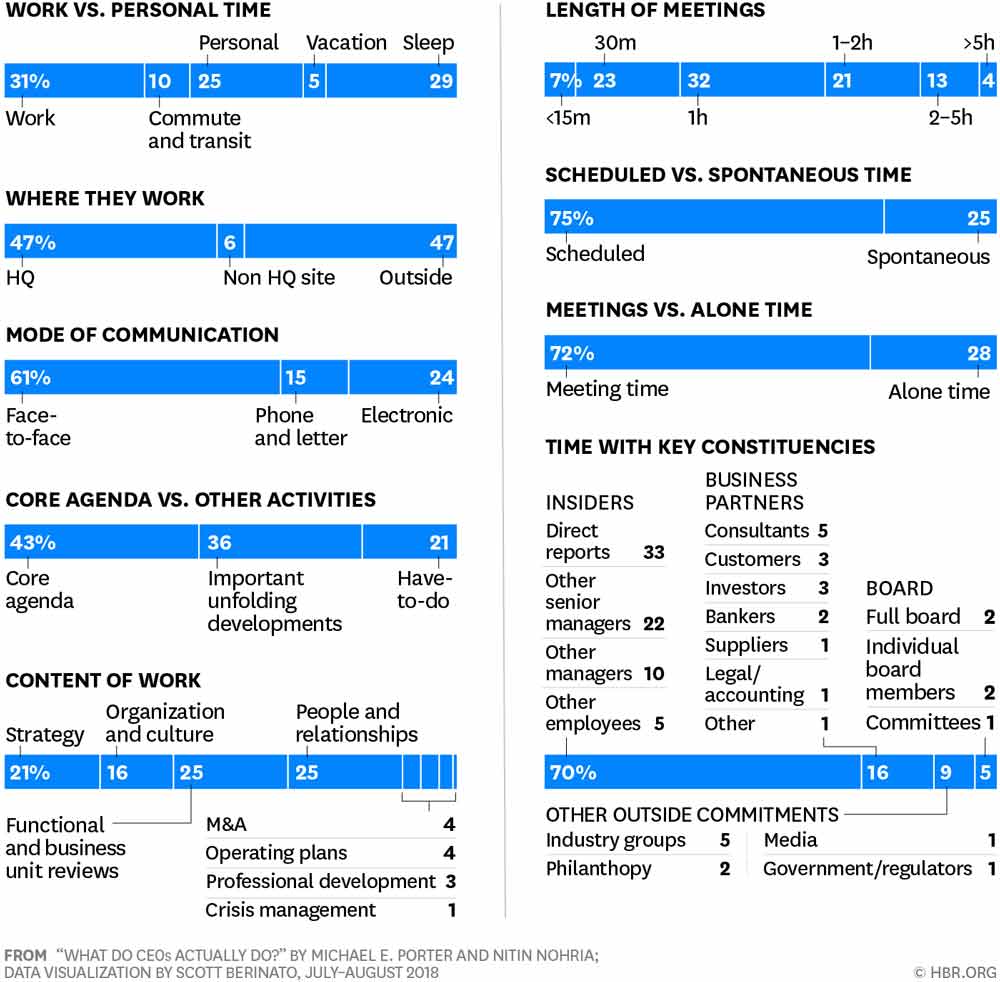 So if CEOs ran private practices, then who would see the patients?
Well, right now, you do. And, that's your right, because it's your practice, your business, your enterprise.
So let's look at what you do now.
How do most practice owners spend their time?
They mostly see patients.
The CEO time logs suggest running a company is a more-than-full-time job. But, likewise, if you look at how they spend their time, they don't spend it IN the business doing "tactical or technical work".
Surgeons who are the de facto CEOs of their practices most often play the role of Primary Technician. Being a Technician, in this sense, means doing all the things that every doctor does, the bulk of which is seeing patients.
Spending most of your time seeing patients would be fine if you didn't also have a company to run.
That's why savvy practice owners focus on seeing patients partner with a business-minded manager who can act as the CEO. We've watched that specific scenario end with great success.
Unfortunately, too many surgeons fail to partner or surround themselves with a team of leaders. Thus, surgeon owners become inevitably responsible for
Administration and finance tasks
Marketing and sales tasks
Operational tasks.
Thus, most practice owners I meet are Technicians IN their business – and most remain so for the lifetime of their practices.
Why?
Most prefer to remain in their comfort zone. Surgeons spend nearly two decades learning how to become expert technicians. So, naturally, they feel best suited for this role, even when they are practice owners.
They are anxious about letting go. Effective leadership needs delegation and elevation. The myth that "nothing will go right unless I do it myself" still misleads these practice owners.
When a surgeon hires staff, they become Accidental Managers. Why accidental? Because they rarely plan to act as a Manager in their schedule. Being a Technician is deliberate. Doctors always make time for patients. Being a Manager happens accidentally.
Similarly, when a surgeon buys or leases a facility and takes on overhead, they become accidental Entrepreneurs. But, again, it's exceedingly rare for a doctor to plan to spend time being an effective Entrepreneur deliberately.
For most practice owners, being an entrepreneur or a manager happens between patients, the evenings, or weekends.
What suffers as a result?
CEO work is all about asking the right questions, not necessarily having the answers themselves. These are questions like:
What will the practice look like when I finish?
How can we better create successful patients from scratch?
What are the actionable metrics, are and how is the practice performing against them?
What kind of culture do I want to have, and how am I influencing it?
How can I develop myself as a leader?
When we ask a practice owner to spend time on CEO work, they will almost always say:
"I'm too busy".
Doctors say this because they're up to their ears in Tactical work. They say this because they know that if they don't do that work, the practice will cease to exist.
They're saying that
They are too busy working IN the business to work ON the business.
Most doctors don't yet understand that if they had done more Strategic work, they would have less Tactical work to do.
Thus, what suffers are the two fundamental roles every owner of every enterprise in the world needs to balance with the role they plan to do, the Technician. These roles are the Manager and the Entrepreneur.
As a result, most practices fail to flourish and realise their potential.
How can they thrive when the leader only performs 1 of their three crucial roles?
Worse is when well-meaning practice owners realise this, and then those who make that choice risk their relationships, health, and enjoyment of life.
How can you create more hours in a day?
You know you can't.
In their efforts to become money-rich, most practice owners feel persistently "time-poor". What's worse is that becoming more successful is often associated with having more work and less time to do it.
Thus, the only remaining route is to bite the bullet and get help.
You need two types of helpers
Doers
Leaders
You already know all about doers. Doers are the part- and full-time employees that are the lifeblood of your practice. Without doers, you would need to do everything yourself.
That's undesirable; in specialities like eye surgery, it's impossible. You need the doers' time, and you need them to work IN the business. Fortunately, you can typically find doers. You can afford to pay them for being in the practice from open till close. So, you hire them and do your best to manage them.
Leaders are a different story. Leaders are the experts and advisors. You need their expertise, and you need them to work ON the business. The problem is that good expertise is hard to find. Moreover, it comes at a higher price. For the early-stage practice, it's unlikely you have the budget to hire a leadership team.
So, most practice owners decide to do these jobs themselves. However, what happens in practice is that the practice owner assumes these functions will run on auto-pilot at least until the plan starts to dive, and they must (again) take the helm to avert disaster.
The middle way
Thus, at least at the outset, you need to hire these teammates on a Fractional basis.
You likely already employ fractional help. For example, do you have a full-time accountant? Probably not. Do you have a full-time lawyer? I'm guessing you don't.
Why? Because not only would it be too expensive to hire this talent on a full-time basis, you probably don't need that much legal or accounting help.
But what about a fractional leadership team? I guess that you likely also don't have a Fractional:
CEO (Chief Executive Officer)
CFO (Chief Financial Officer)
CTO (Chief Technical Officer)
CMO (Chief Marketing Officer)
Bridge the gap from technician to CEO with fractional leadership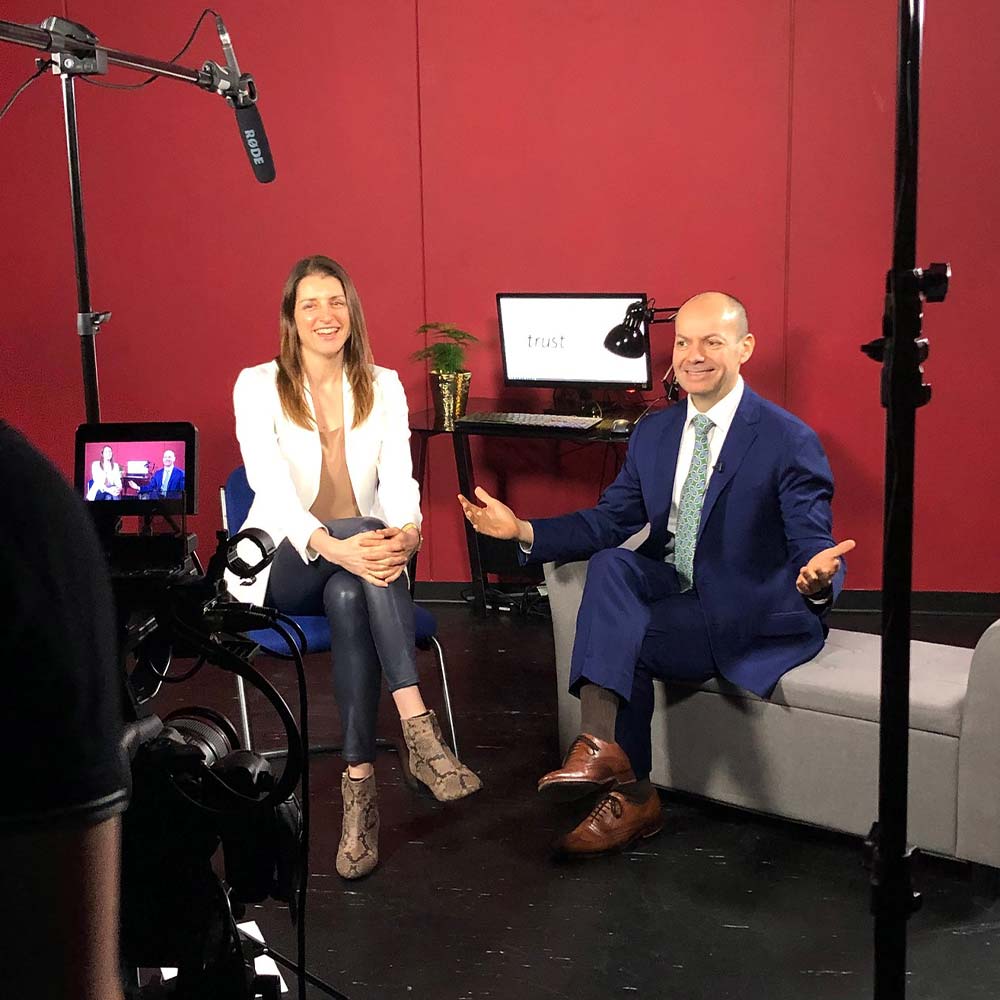 I'm lucky; my partner Laura Livesey makes the half I bring to the partnership whole. She's the McCartney to my Lennon, the Watson to my Crick; you get the idea. If, however, you aren't so lucky or can't yet afford multiple 6-figure salaries, the factional route might be best for you.
Fractional C-level leaders can bring a wealth of experience and expertise to your business for a fraction of the cost.
Plus, you needn't spend the additional overhead that an employee requires. Typically, fractional C-level leaders don't expect benefits, equity, or long-term contracts. That flexibility lets you "try-before-you-buy" while benefitting from the insights they've taken careers to learn.
Unlike consultants, Fractional leaders don't just give you ideas; they also direct execution. They can often have experience directing doers to implement the strategies they create.
Just look up the terms "Fractional CEO", "Fractional CFO", and "Fractional CTO" in Google, and you'll find loads of options.
As for a Fractional CMO… well, that's what we do – and we do it specifically for eye surgery practices.
No one can do it alone. Practice owners should either partner with a full-time Managing Director or get physician CEO education to prepare them to lead. But even physician CEOs need help. Every leader needs to surround themselves with a team of leaders who can help them work ON the business, not just IN the business.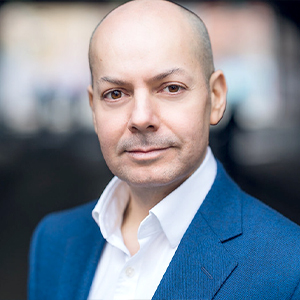 Rod Solar
Founder & Fractional CMO
Rod co-founded LiveseySolar and acts as a Fractional CMO for our customers. He's on a mission to help transform the lives of 10,000 people through vision correction surgery by 2024. To achieve that, he inspires his customers to make confident decisions that will help 50,000 people take the first step towards vision correction.
Meet our Founders
We're passionate about helping leaders of high-quality, growth-minded practice owners double their practice revenue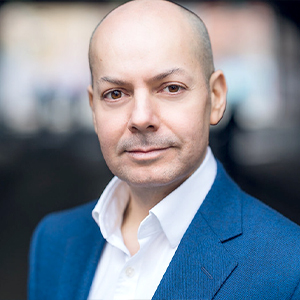 Rod Solar
Founder & Fractional CMO
Rod co-founded LiveseySolar and acts as a Fractional CMO for our customers. He's on a mission to help transform the lives of 10,000 people with vision correction surgery by 2024. To achieve that, he inspires his customers to make confident decisions that will help 50,000 people take the first step towards vision correction.
LiveseySolar completely transformed the way we were approaching this… We've gone from having just the dream of having a practice to having a practice up and running with people making inquiries and booking for procedures… It's extremely pleasing. We feel lucky we connected with LiveseySolar.
— Dr Matthew Russell, MBChB, FRANZCO, specialist ophthalmic surgeon and founder of VSON and OKKO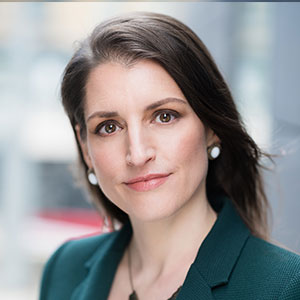 Laura Livesey
Founder & CEO
Laura Livesey is the co-founder & CEO of LiveseySolar. She has developed powerful refractive surgery marketing systems that increase patient volumes and profits for doctors, clinics, and hospitals, since 1997.
Rod and Laura know as much about marketing surgery to patients as I know about performing it. They are an expert in the field of laser eye surgery marketing. They know this industry inside out. I believe that they could help many companies in a variety of areas including marketing materials, sales training and marketing support for doctors.
— Prof. Dan Reinstein, MD MA FRSC DABO, founder of the London Vision Clinic, UK