Content Development: Create a year's worth of compelling, accurate, search engine optimised, high-converting medical web content in 7 days
Evidence suggests that companies that blog get 55% more web traffic. But, did you know that 57% of businesses have acquired a customer through their blog? It's clear, medical businesses need to get blogging.
However, content development can be difficult and time consuming. And in the medical field, it can be tough to get it accurate, unless you write it all yourself. I realise it isn't easy doing something that you (a) may not have a lot of time for, (b) need to often write yourself, and (c) not really have much of an idea about where to start with topics.
This is why we've developed a detailed 7-day action plan to develop compelling and accurate medical web content that can get your site ranking higher than your competitors, pulling in more visitors, and converting more into enquiries. Even better, this plan will also help you…
Day 1: Make a list of your 52 most frequently asked questions
We find that frequently asked questions is one of the most visited pages on any website we monitor. Sadly, most medical marketers only write about a dozen FAQs on a page on their site and leave it at that. Your customers want answers, and an FAQ list is a great way for you to demonstrate you have them. Further, this isn't salesy content, it's educational. Educational content is more likely to be read, bookmarked, linked to, and shared than salesy content. So make a long list of your FAQs. Here are some categories that you might want to consider:
Questions about your procedures – every procedure you do can have at least six sub-questions attached. For example: What does it do? How does it work? How does it feel? What are the risks? What are the results? How much does it cost? If you have at least 9 procedures, you have at least 54 questions right there… done!
If you have only offer one procedure, you'll have to get a bit more detailed. For example you will need the questions listed above, can also brainstorm loads of other questions. Questions related to conditions, suitability, related treatments, screening procedures, recovery, aftercare, safety, technology, costs, risks, and about your clinic. Assume you can list 5 questions related to each of the categories just listed, that's 55 questions… done!
Day 2: Video yourself answering these questions
"Video myself?" you ask… Yes, video yourself. Prepare a list of talking points for each question and rehearse answering the question fully. A minute or two of an answer will suffice and will be easy if you use examples. If you know how, set up a tripod and video yourself answer the questions to a colleague. If you have a budget, hire us to set up a couple of cameras, lighting and record HD quality videos of you. In total, 52 videos should take about 2-3 hours to film. And it should be the medical practitioner that answers the questions on video. There is more credibility that way. After the videos have been filmed, it shouldn't take too long to have them edited, with titles and an illustrated call to action at the end of each video. Learn more about online video production on a budget.
Day 3: Upload the videos to YouTube
I've explained how to do this in a previous post called setting your healthcare marketing videos free, so I won't repeat things here. Needless to say, you need your own YouTube channel (free) to upload your videos to. As you upload them, it is important to consider titling and describing each video, and possibly adding them to playlists so that they can be found more easily in YouTube's and Google's search engine.
Day 4: Transcribe the videos and optimise the transcriptions for search
Google can index the content inside videos, but it can index the transcribed text. So transcribe those videos. Again, it should take too long to have them all transcribed. Then, you'll need to have them analysed for search engine optimisation. Send them to us and we'll score each transcription, make the necessary adjustments so that they will be indexed for your important keywords, title them with keyword rich text, and describe them in compelling detail that sells the click-through on a search engine result page.
Day 5: Create 52 blog posts
With WordPress, you can create a template to include the optimised transcription and embed the video. Importantly, this template should also feature links to other content pages in your website, and calls to action to get visitors to inquire with you for more information.
Day 6: Schedule the posts to publish weekly
WordPress allows you to create all the posts in one go and schedule them to be published weekly, or whenever in the future you like. The benefit of this is use the principle of batching your work. First you identify all the topics, then film all the videos, then upload all the videos, then transcribe all the videos, then SEO all the transcriptions, then create all the blog posts. In the end, all you have to do now is put your feet up and let the software publish the posts on your behalf. Presto! A year's worth of compelling, accurate, search engine optimised, high-converting web content… done! But wait, there's more.
Day 7: Feed your posts to your social media
Now that your posts are automatically publishing to your blog, you'll also want to share them on social media. You can install feeds that automatically deliver your content to your Facebook Page, your Twitter profile, and your LinkedIn profile. This gets your content syndicated to where people spend most of their time on the internet these days, and enables them to share it if they find it interesting.
Bonus Day: Direct your paid search ad groups to your specific FAQ pages
I've written about landing pages before, and how it makes sense to send your paid search visitors to specific pages that respond to their interests, as opposed to your generic, one-size fits all homepage. Well now, you have 52 specific pages that you can choose from. Ensure that they are designed to convert (by using conversion rate testing) and you're serving up the right content to the right person at the right time.
Healthcare marketing takeaway:
There you have it. How long does all of this take? Well, we've been able to do this for our clients within a week. Does it work? Absolutely, we've already seen Google Analytics track traffic increases of almost 50% among our implementations over 2011.
How much does it cost? Call us and we can run through your specific circumstances. But I can assure you of one thing, it will cost considerably less than creating the same amount of compelling, accurate, search engine optimised, high-converting medical web content in any other way we've experienced. And it can only take a week.
Meet our Founders
We're passionate about helping leaders of high-quality, growth-minded practice owners double their practice revenue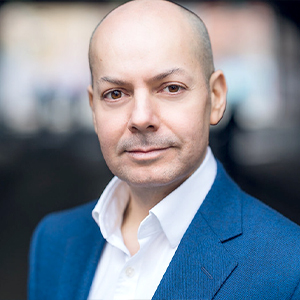 Rod Solar
Founder & Fractional CMO
Rod co-founded LiveseySolar and acts as a Fractional CMO for our customers. He's on a mission to help transform the lives of 10,000 people with vision correction surgery by 2024. To achieve that, he inspires his customers to make confident decisions that will help 50,000 people take the first step towards vision correction.
LiveseySolar completely transformed the way we were approaching this… We've gone from having just the dream of having a practice to having a practice up and running with people making inquiries and booking for procedures… It's extremely pleasing. We feel lucky we connected with LiveseySolar.
— Dr Matthew Russell, MBChB, FRANZCO, specialist ophthalmic surgeon and founder of VSON and OKKO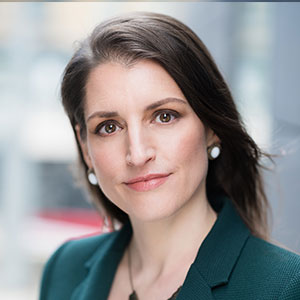 Laura Livesey
Founder & CEO
Laura Livesey is the co-founder & CEO of LiveseySolar. She has developed powerful refractive surgery marketing systems that increase patient volumes and profits for doctors, clinics, and hospitals, since 1997.
Rod and Laura know as much about marketing surgery to patients as I know about performing it. They are an expert in the field of laser eye surgery marketing. They know this industry inside out. I believe that they could help many companies in a variety of areas including marketing materials, sales training and marketing support for doctors.
— Prof. Dan Reinstein, MD MA FRSC DABO, founder of the London Vision Clinic, UK