Why you must offer your patients financing
As a eye surgeon, you know that the cost of care can be a major barrier to patient access. Many people simply cannot afford to pay for their procedures outright. This is where patient financing comes in.
By offering financing plans, you can help your patients get the care they need without breaking the bank. There are a number of patient financing companies out there that can help you get started.
Just make sure to do your research and choose a reputable company. Patient financing can be a great way to improve patient access and ensure that everyone gets the care they deserve.
In my experience, about a third of patients will finance their eye surgery procedure. For some, it's the only way they can say "yes".
Many surgeons are shortsighted when it comes to financing. They focus on the costs of offering the facility, instead of the gains they can make by profitably expanding their volume. Imagine if you could grow your practice by 50% if you offered patient financing?
The case for patient financing of eye surgery procedures
Elective surgeries can be expensive, and many patients don't have the cash on hand to pay for them.
Surgery is a big decision, and it's important to have all the information before making a choice. Patients want to know what their options are, what the cost will be, and how they'll pay for it.
Financing schemes exist to help patients pay for their surgery over time. These financing options allow them to break the cost of surgery into manageable monthly payments that fit into their budget.
The financial case to offer patient financing
When I discuss offering patient financing to patients, many surgeons raise a surprising objection. They worry about losing money as a result of the costs of financing schemes.
What they don't realise is that only a portion of patients choose to pay with financing schemes. In my experience, that's about 25-30% of patients. If they don't have access to it, they will often choose a provider that does offer it.
Afterpay, for example, claims that without financing, 57% of customers said that they would have looked for another store that did have financing or not purchased at all.
1
https://www.afterpay.com/en-AU/business
What does this mean to you? It means that if you offer patient financing, you could increase your volume by 50%.
Let's look at this example:
Clinic 1 (does not offer financing)
Clinic 2 (offers financing)
200 patients a year (all pay cash or CC)
300 patients a year (200 cash or CC, 100 use patient financing)
@ £5000 per patient
200 @ £5000
100 @ £4500
= £1,000,000 revenue per year
= £1,450,000 revenue per year
45% increase revenue
But in this example above, aren't the 100 extra patients less profitable. Yes, of course they are. But let's say you've structured your practice correctly, and are making 75% gross margin on every patient.
Clinic 1 (does not offer financing)
Clinic 2 (offers financing)

200 patients a year (all pay cash or CC)

300 patients a year (200 cash or CC, 100 use patient financing)

@ £5000 per patient
200 @ £5000
100 @ £4500
= £750,000 gross profit per year
= £1,087,500 gross profit per year
45% increase profit
Revenue or profit, more is better than less.
But what if some patients who could pay in cash or credit cards choose to finance instead? Some might.
Again, in all sorts of practices, I find the average amount of patients choosing financing is 30%. 70% of patients, assumedly, might have access to cash (at zero interest) or credit cards (at higher interest than most financing), but choose not to.
Thus, you have little to lose here if you offer patient financing.
Choosing a finance company
So, how do you choose a financing company? There are many reliable financing companies, each with their advantages and disadvantages. UK Business Blog shares the top 10 personal loan financing companies, some of which include Hitachi Personal Finance, Santander and AOneFinance. These companies operate by helping patients get a personal loan.
Keep in mind that there are other financing options, aside from personal and medical loans. For those that live in the United States, CareCredit offers medical credit cards that patients can pay off in 6, 12, 18 or 24 months with 0% interest.
In Australia, there is Humm and Afterpay.
Additionally, some health care providers might offer a financing service in which patients pay monthly. Some provide the opportunity to pay a deposit with monthly payments of little or no interest.
Since there are various financing options, you need to decide which program fits your patient as well as your business. Consider asking the following questions of financing companies:
How much does the company lend?
If the treatment is pricey, patients need a service that provides enough funds. Sometimes, financing companies even set a minimum on their loans. Besavvi lends anywhere from £1,000 to £35,000; whereas, AOneFinance has a minimum of £500 with a maximum that varies by patient.
How long is the loan term?
Loan terms determine how long a patient will be paying off their loan, as well as how much they will be paying per month. Financing companies offer terms between 6 and 60 months. Most do not penalise those who pay the loan in full early.
How much is interest?
Interest is represented by APR or the annual percentage rate of the loan. Hitachi Personal Finance offers as low as 3.5% APR for loans between £5,000 and £25,000. Other companies can have a percentage as high as 36. It is also essential to recognise whether they fix this rate.
How soon can funds be available?
Most elective surgery isn't an emergency. But, if a non-elective procedure needs to happen immediately or other circumstances, patients need funds fast. Companies like Finance4Patients can immediately approve a loan application once your patient applies. For the practices, the financing company typically pays you in a few days. Collection is now their responsibility.
Is a minimum credit score required?
Most financing companies need a minimum credit score during application. In the United States, Avant has a minimum score of 580; whereas, SoFi's minimum score is 680. Your credit score can also affect your APR and borrowing capacity. Most loan applications only make a "soft hit" on your patient's credit score.
Are there any extra fees?
It is always a good idea to look out for any extra fees that the loan may charge. Some companies charge a one-time origination fee. But, the finance company may factor this fee into the APR, resulting in a lower interest rate.
What does it take to get started?
After answering these questions and deciding on a company, the complexity of implementing a financing service into a clinic can vary. With Finance4Patients, you can do it in two weeks with online and Zoom calls. Patients can then worry less about paying for the treatment and enjoy the benefits that come from the clinic's services.
What the finance companies said:
We called 3 finance companies to ask them these questions. The table shows how they replied.
Hitachi Capital
Finance4Patients
CareCredit (American)
How much do you lend?

£2,500 – £25,000

£250 – £15000

How long will I have to pay it back?

Between 24-60 months

6, 10 and 12 month

6, 12, 18, 24, 36, 48, or 60 months

How much will I pay in interest?

£2,500-£2,999 – 13.4% APR

£3,000-£4,999 – 8.4% APR

£5,000-£25,000 – 3.5% APR

Interest-free

Standard APR 26.99%

No Interest if Paid in Full Within 6, 12, 18, 24

Reduced APR special financing options of 24, 36, 48, 60

Purchases of $1,000 or more may be eligible for a 24 months offer with a 14.90% APR, a 36 months offer with a 15.90% APR or a 48 months offer with a 16.90% APR. Purchases of $2,500 or more may be eligible for a 60 months offer with a 17.90% APR.

How soon can I get the funds?

Within 48 hours

decision is imminent

Is my credit score affected?

It is affected every time you decline, but only "soft search" so isn't affected forever, just for a couple of weeks

It is affected every time you decline, but only "soft search" so isn't affected forever, just for a couple of weeks

Are there any fees?

No set up costs just usage costs

How does the clinic set up with the lender?

2 week set-up. Online and zoom call

How does the patient apply?

Simple application process

How do I get started?

Simple application process

Other advantages?

– Fast online application, instant decision

– A loan processed every 60 seconds

3 lenders- declined with 1 bank, they use another. Associated with Klarna- for brand recognition.

Costs for clinics to use

6 months = 7.25%, 10 months = 8.35%, 12 months = 8.75%

Phone

0344 375 5500- BDM will call back

0333 222 4444- Mark

1 800 677 0718
How to make it easy for patients to apply?
Handle as much as you can for them. Choose a finance company that will enable you to apply for credit either with or on the patient's behalf (while they're with you or on the phone). In that way, you can remove the burden of application forms which can sometimes create a needless barrier between getting to "yes".
Should you offer interest-free financing or interest-bearing loans?
Interest-free loans require the clinic to cover the interest as a lump sum payment. In other words, if the lump sum is 10%, and the loan is for £4000, the fee the clinic must pay to the financing company is £400. Again, some surgeons will baulk at this additional cost. Why should you pay for your patient's access to credit?
Again, I'd ask you to reconsider this in the context of your situation. If you have the margin, it is definitely worthwhile to take a relatively small hit on your margin if you want the additional business. After all, in many scenarios, once you break even on fixed costs, everything after a specific volume is gravy. Therefore, you might want to front the financing fee for some patients, especially if their treatment fees add to your profit line.
I typically advise that the simplicity of offering a small and straightforward monthly fee in a round figure is well worth the cost of the financing fee to you. Having the option to spread a substantial amount of money into monthly instalments can often make the difference between "yes" and "perhaps someday".
In 10 years, everyone in practice will offer patient financing
We're headed towards a cashless society. Thus, the only remaining option to pay will be internet-enabled credit or debit transactions. Debit will likely remain the choice for highly-liquid patients. For the rest, while credit is easily accessible via cards, the interest rates will most certainly continue to provide a gap for patient financing schemes to fill.
You can either be an early adopter or a laggard. The benefits to the early adopters of patient financing is that they will acquire the most patients in the shortest amount of time. Watching this industry evolve over 20 years, I am 100% confident that offering financing schemes will be so commonplace that you'll wonder how it was any other way.
A few final thoughts:
Sweden will be 100% cashless in 20232https://interestingengineering.com/sweden-how-to-live-in-the-worlds-first-cashless-society.
In Finland, cash is increasingly irrelevant in both urban and rural areas.
In China, one of the most popular ways to pay for most things is by phone with QR code scanning.
In South Korea, more than half of the country's 1600 bank branches no longer accept cash deposits or withdrawals. A significant number of government institutions have gone completely cashless.
The UK should transition at the very least to a predominantly cashless society by the mid-2020s
Australia sits in seventh place in terms of cashless readiness and it is seriously gearing up to digitize most of its economy.
America is projected to become cashless by 2033.
NOTE: The best way to answer that nagging question about practice growth or marketing or patient volume in the back of your mind is to book a free 15-minute compatibility call. Get some options and go away with a clear idea of what's possible.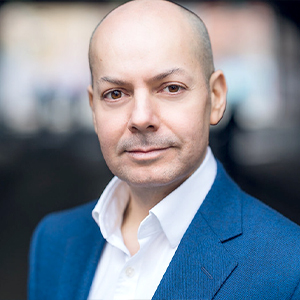 Rod Solar
Founder & Fractional CMO
Rod co-founded LiveseySolar and acts as a Fractional CMO for our customers. He's on a mission to help transform the lives of 10,000 people through vision correction surgery by 2024. To achieve that, he inspires his customers to make confident decisions that will help 50,000 people take the first step towards vision correction.
Meet our Founders
We're passionate about helping leaders of high-quality, growth-minded practice owners double their practice revenue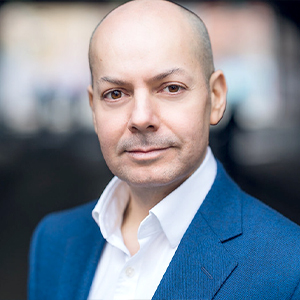 Rod Solar
Founder & Fractional CMO
Rod co-founded LiveseySolar and acts as a Fractional CMO for our customers. He's on a mission to help transform the lives of 10,000 people with vision correction surgery by 2024. To achieve that, he inspires his customers to make confident decisions that will help 50,000 people take the first step towards vision correction.
LiveseySolar completely transformed the way we were approaching this… We've gone from having just the dream of having a practice to having a practice up and running with people making inquiries and booking for procedures… It's extremely pleasing. We feel lucky we connected with LiveseySolar.
— Dr Matthew Russell, MBChB, FRANZCO, specialist ophthalmic surgeon and founder of VSON and OKKO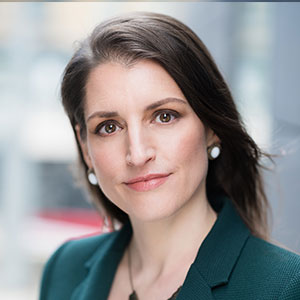 Laura Livesey
Founder & CEO
Laura Livesey is the co-founder & CEO of LiveseySolar. She has developed powerful refractive surgery marketing systems that increase patient volumes and profits for doctors, clinics, and hospitals, since 1997.
Rod and Laura know as much about marketing surgery to patients as I know about performing it. They are an expert in the field of laser eye surgery marketing. They know this industry inside out. I believe that they could help many companies in a variety of areas including marketing materials, sales training and marketing support for doctors.
— Prof. Dan Reinstein, MD MA FRSC DABO, founder of the London Vision Clinic, UK