About Me video examples for doctors
Nearly every surgeon's website has an "About Us" or "About Me" web page but most of these pages are missing a very valuable asset: About Me pages that contain video. Below, we've put together more than a dozen About Me video examples from doctors we've directed. The videos will give you a clear idea of how different doctors and surgeons (often doing almost exactly the same thing), uniquely answer the question – "Why should I choose you?"
Why are these About Me video examples important?
We are sharing these examples to clearly demonstrate how every doctor, introvert and extrovert alike, can benefit from the powerful tool of video marketing. 70% of marketers now claim that video produces more conversions than any other type of content. Video on a landing page can increase conversions by 80% or more. Many doctors used to believe that "video is not for me" or "I have to do video in a way that is not in alignment with my personality." By viewing the different About Me video examples below you will see how authentically and powerfully our doctors were able to communicate their respective offerings.
Why focus on the About Me page on your website?
A persuasive About Me page is crucial because many people that visit your website are already fairly deep into the buyer decision process.
The classic buyer decision process has five stages:
Problem/need recognition
Information search
Evaluation of alternatives
Purchase decision
Post-purchase behaviour
According to a report published by the Office for National Statistics, 51% of adults looked for health-related information online in 2016, and this figure has seen a 33% increase since 2007. If you look more closely at the 25-34 and 35-44 age groups, both far exceed 60%.These folks start their educational journey in stage 2 of the process (i.e. information search). Soon after informing themselves to the best of their ability, they begin evaluating alternatives to solve their problem. The evaluation of alternatives stage includes researching the services you provide and researching you!
At the evaluation stage, consumers evaluate different healthcare providers on the basis of varying attributes. Generally, we can summarise these attributes using the classic 'three As' that you might have learned in medical school – availability, affability and ability.
A framework for good About Me videos
We at LiveseySolar started using an acronym (STEER) that we share with the surgeons we work with. Good About Me videos steer patients towards their unique offering by touching on these 5 things:
Safety
Technology
Expertise
Experience
Results
Watch these unique About Me videos by doctors answering: "Why should I choose you?"
There are as many ways to persuade patients to choose you as there are surgeons. Below we selected over a dozen videos that we've directed to show how different doctors and surgeons answer the question – "Why should I choose you?"
You'll notice that different surgeons emphasise different aspects in the videos we'll share. Please know that this is not easy! Apart from the very few with natural self-promotional talents, many surgeons have a challenging time communicating what makes them unique and need careful and empathetic coaching to answer this question. We trust you'll find that all of them are convincing.
Enjoy!
Where to go from here
Meet our Founders
We're passionate about helping leaders of high-quality, growth-minded practice owners double their practice revenue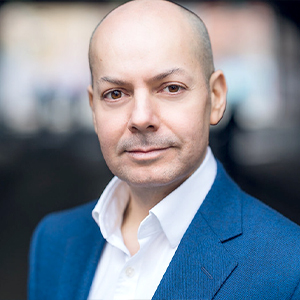 Rod Solar
Founder & Fractional CMO
Rod co-founded LiveseySolar and acts as a Fractional CMO for our customers. He's on a mission to help transform the lives of 10,000 people with vision correction surgery by 2024. To achieve that, he inspires his customers to make confident decisions that will help 50,000 people take the first step towards vision correction.
LiveseySolar completely transformed the way we were approaching this… We've gone from having just the dream of having a practice to having a practice up and running with people making inquiries and booking for procedures… It's extremely pleasing. We feel lucky we connected with LiveseySolar.
— Dr Matthew Russell, MBChB, FRANZCO, specialist ophthalmic surgeon and founder of VSON and OKKO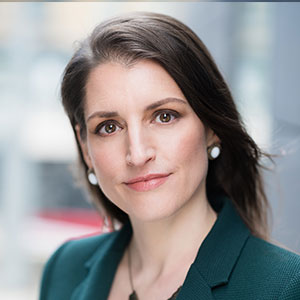 Laura Livesey
Founder & CEO
Laura Livesey is the co-founder & CEO of LiveseySolar. She has developed powerful refractive surgery marketing systems that increase patient volumes and profits for doctors, clinics, and hospitals, since 1997.
Rod and Laura know as much about marketing surgery to patients as I know about performing it. They are an expert in the field of laser eye surgery marketing. They know this industry inside out. I believe that they could help many companies in a variety of areas including marketing materials, sales training and marketing support for doctors.
— Prof. Dan Reinstein, MD MA FRSC DABO, founder of the London Vision Clinic, UK